Les Logis d'Orres holiday park : a nature holiday in the Alps
Check Out Our 3-Star Aparthotel In Les Orres, In The Alps
Sunêlia Les Logis d'Orres, in the heart of the Hautes-Alpes, is open in summer and winter and is ideal for a holiday surrounded by serene mountain landscapes.
Our hotel is nestled in a beautiful European larch forest and has a panoramic view of the valley and Lake Serre-Ponçon. Enjoy the holiday of your dreams in the heart of the Southern French Alps at Les Orres.
Do you fancy holidaying in this family-friendly aparthotel?
The hotel is a former sheepfold, set in 2.5 acres of land in the heart of the mountains, and is perfect for a cosy and traditional holiday.
Treat yourself to a weekend (or more!) in the heart of the Alps. This 3-star residence has a wide range of luxury facilities.
Accommodation
We have thought of everything:
Warranty cancellation offered
Advantages Of Sunêlia Les Logis D'orres
A Mountain Holiday in the Hautes-Alpes
Pramouton, 05200 Les Orres
What our customers say
Positive points
Qualité constante depuis plus de 10 ans
Positive points
Beaucoup de place
Positive points
Jolie bâtisse. Appartement avec bcp de rangements
Area for improvement
Insonorisation
Positive points
Convivialité / professionnalisme /
Area for improvement
Petite Rénovation à prévoir dans l'appartement
Positive points
Localisation, services proposés
Area for improvement
Isolation sonore à l'intérieur du chalet
Positive points
Positionnement prêt des pistes Assez grand Accueil chaleureux Personnel très aimable
Area for improvement
Couvrir la piscine Amélioration de la qualité du logement pour qu'il soit plus chaleureux
Positive points
L'emplacement Le cadre
Area for improvement
L'équipement en ustensiles de cuisine
Positive points
Agréable séjour
Area for improvement
Chauffage par le sol Inconpatible pour mes jambes
Positive points
acceuillant
Area for improvement
isolation phonique
Positive points
La vue , les appartements et chalets.
Area for improvement
La piscine n est pas a 27 degrés ,)
Positive points
la tranquillité et le lieu et le logis joli
Area for improvement
accès très difficile quand il y a du verglas
Explore the Alps and Breathe in Fresh Mountain Air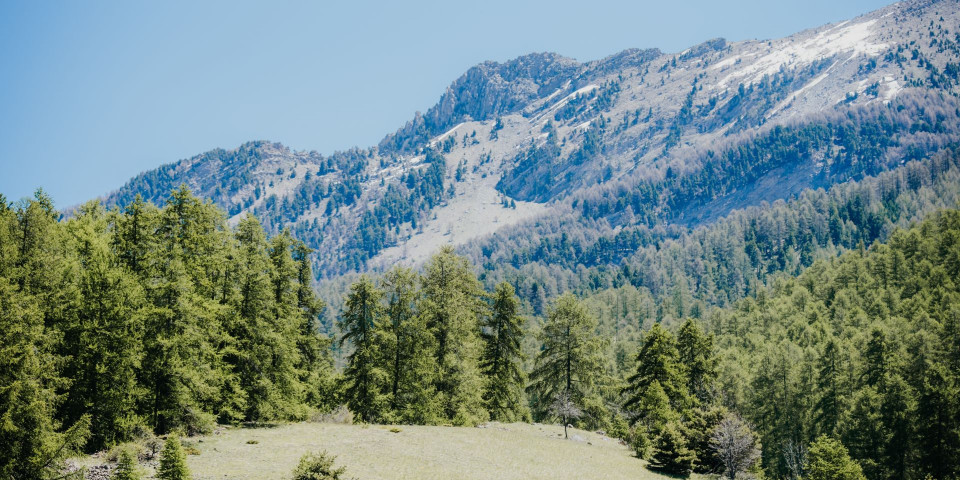 Make your winter holiday in the heart of the Hautes-Alpes a time for exploration! Écrins National Park in the Alps is set amidst pine forests and has extraordinary views up to 3,000 metres in altitude.
Hike through the 460 miles of waymarked trails lined with beautiful pine forests. Visit the Cascades de la Muzelle or Lauvitel lake along the way. Explore the Le Méale's summit or climb to Sainte Marguerite mountain lake with your family.
Admire the incredible view over the lake from your cosy and traditional aparthotel. You can reach the wild and private cove on Lake Serre-Ponçon from Sunêlia Les Logis d'Orres.
Enjoy the quiet of the Baie de Foreston and sit on the terrace at La Paillote du Lac. Make the most of your day by taking a swim or trying out a new water sport. Go paddle boarding or sailing with the family.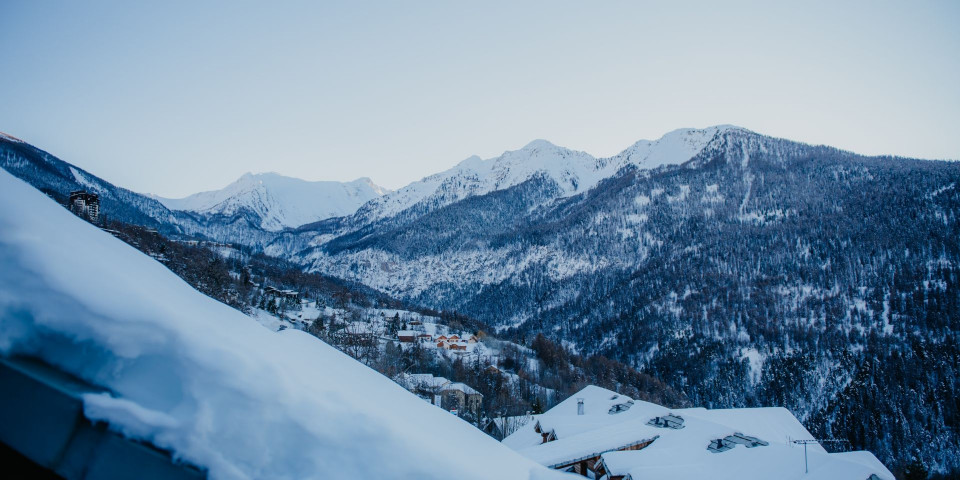 The Alps in Winter
If you like winter sports (Alpine skiing and snowboarding), Sunêlia Les Logis d'Orres will make your life easier and will save you time! You don't need to queue for hours at the ski resort anymore!
Buy a ski lift pass or rent gear for a discounted price right at the hotel.
Since the aparthotel is in the foothills of the mountain, all you need to do is get down to the ski front and perfect your slalom.
In winter, skiing is the order of the day on the 62 miles of slopes and 1,170 m drop at Les Orres ski resort. This mountain resort features a skiable area that is perfect for both sporty types and families. Be it the snow park, downhill ski slopes or untouched snow areas, you can enjoy yourself, no matter your level.
For winter sports enthusiasts, go snowshoeing along the river or go out with sled dogs on the frozen lakes before enjoying the thrilling experience of sledging on névé (dense and icy snow).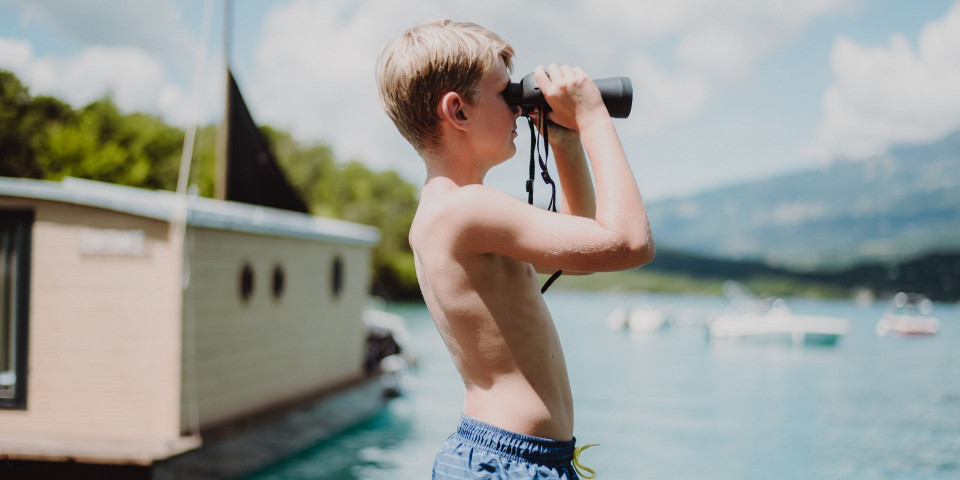 Activities for the Whole Family in the Hautes-Alpes
Your kids are our priority at Les Orres! Les Orres resort has been awarded the Famille Plus label, which means that it has lots of kid-friendly services and facilities.
From the nursery to the merry-go-round, kids' ice rink and pool, your kids will have a wonderful holiday.
Exploration and discovery in the Alps! 'Les Pitchounets' creche is open during the summer and is open to children aged from 6 months to 5 years, while the Juni'Orres club has activities for kids aged 6 to 12.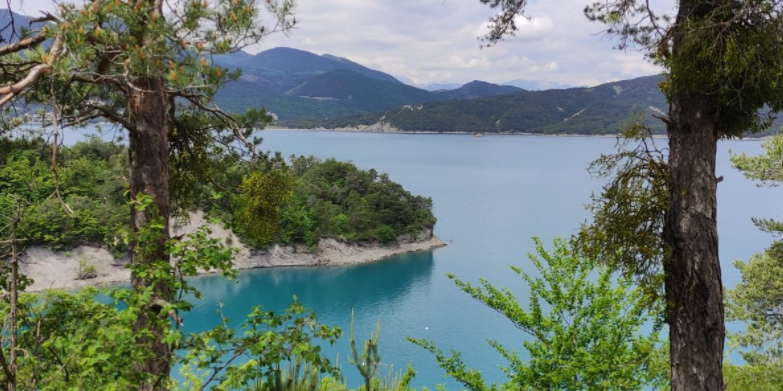 Must visits around Orres, in the Alps
The Ecrins National Park and the Saut de Laïre
The Lake of Serre-Ponçon and its "Demoiselles Coiffées
The abbey of Boscodon
Mont-Dauphin, the stronghold of Mont-Dauphin, a UNESCO World Heritage Site
Barcelonnette, capital of the Ubaye valley
Lake Allos and the Oule
The Daluis Gorges Nature Reserve
The Mercantour National Park
Queyras Regional Natural Park
Camping in the surrounding area
Mobile homes for Rent in Les Orres in the Alps

A Holiday Rental in the Mountains at Les Orres
Would you like to make the most of the mountains as a family?
Whether it's summer or winter, why not stay in the heart of the Alps in a family-friendly Vistaero or Bergerie rental.
They can sleep 2 to 10 people and have premium creature comforts you might need. You can also choose hotel-style services such as being provided with household linen or end-of-stay cleaning.
Luxury Chalets in the Alps
These wooden chalets are as cosy as they are comfortable. They're perfect for a holiday in the heart of the Alps. Enjoy the beauty of this area all year round by booking a modern, fully equipped rental at Sunêlia Les Logis d'Orres.
In winter, enjoy the luxury of having a private Nordic bath with a Chalet Cosy. Relax in the heated whirlpool bath as you admire the view of the snow-capped mountains.
Toue Cabanée: Float on the Lake in this Unique Rental
Do you fancy renting somewhere a little different for your summer holiday? Check out this unusual and charming rental which has an excellent view of the Alpine mountains.
Try an original rental on the azure waters of Lake Serre-Ponçon for your holiday. Try a 'toue cabanée' (house boat).
These traditional wooden boats are perfect if you're looking for a unique experience on the secret beach on the Baie de Foreston for your summer holiday. Enjoy a relaxing holiday in the mountains, nestled on the edge of a wild cove on the lake.
As part of your rental, enjoy bed and breakfast delivered directly to your boat.