Camping Le Séquoia: a family holiday destination in Lot
Check out our 4-star campsite in Payrac in Lot
Sunêlia Le Séquoia is the perfect place for your next holiday. It is located in Payrac at the heart of the Dordogne, a stone's throw from world famous sites such as the Caves at Lascaux, the Gouffre de Padirac Chasm and the Medieval City of Rocamadour – officially one of France's most beautiful villages.

Our 4-star campsite offers a magical, family-friendly place to stay on its magnificent 4 hectare wooded site shaded by pine trees, firs and our majestic 300-year-old séquoia, of which we are very proud!
It is the perfect setting for your next family holiday, where you can make the most of our top-of-the-range services: restaurant, spa, covered heated pool with slides, kids clubs and family-friendly sports activities throughout the day.

New for 2023

This magnificent natural campsite offers:
a 2,000 m² pool area with 650m² swimming pool and large 1,350m² fine sandy beach,
pitches with private heated toilet blocks,
as well as a brand new luxury zone which takes facilities and service to a new level!

Perhaps your wildest dreams of an exotic getaway are just waiting for you at Sunêlia Le Séquoia?
Accommodation
We have thought of everything:
Warranty cancellation offered
Advantages of Camping Sunêlia Le Séquoia campsite
Make the most of your holiday exploring the Dordogne Valley
1620 Avenue de Toulouse, 46350 Payrac
What our customers say
Positive points
Le cadre, l'accueil sympatique du personnel
Area for improvement
Un peu plus de verdure autour des nouveaux mobil home (mais peut etre est ce deja prévu)
Positive points
Bien situé géographiquement
Area for improvement
Rien de particulier
Positive points
Grand emplacement, le restaurant, les piscines, site bien ombragé
Positive points
taille du camping a echelle humaine
Area for improvement
rien
Positive points
Aire de jeux, très sympa, équipe aux petits soins, restauration de bonne qualité.
Area for improvement
Plus de couvertures en saison fraîche dans les mobilhomes
Positive points
Le cadre est magnifique
Area for improvement
Les mobiles homes sont un peu trop proches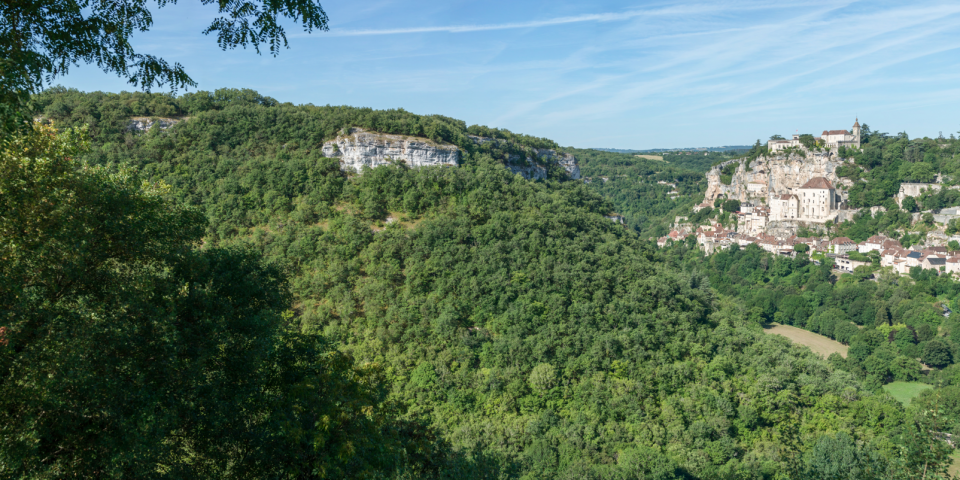 Caves and Chasms: explore the landscapes of Lot
You can have a dream holiday tracking early man close to Sarlat and Rocamadour.
Among many outstanding prehistoric caves in the region is the famous cave art of the Grottes de Lascaux. Explore the traces of our prehistoric ancestors in this detailed reconstruction. You can also take your children to visit the caves at Lacave, Pech Merle or Charbonnières.

The Gouffre de Padirac chasm, which has been voted the best underground heritage site in France, plunges you more than 103 metres into the ground. Below the surface of the limestone plateau you can explore the network of more than 40 kilometres of underground galleries. You will be able to view stalactites, caves and hollows located along the river Padirac from a small boat manoeuvred by a boatman.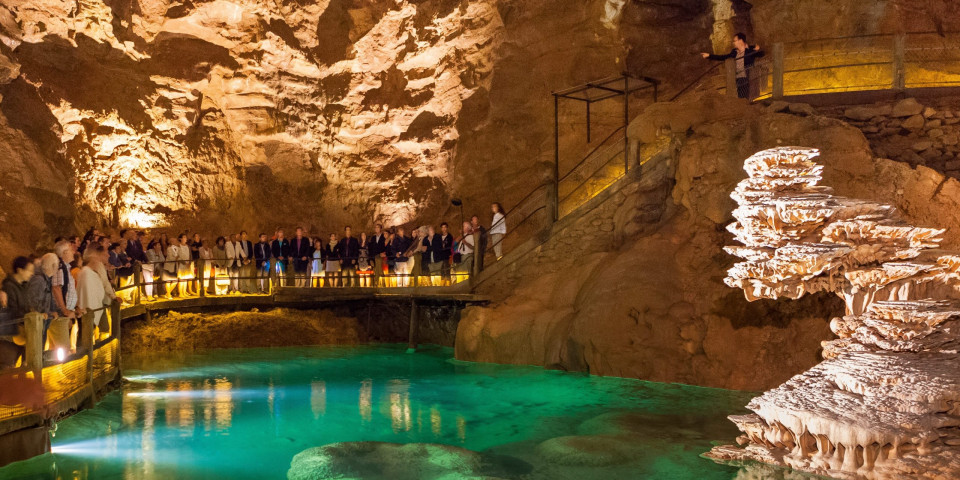 Explore the iconic villages of Lot
The campsite is the perfect place to set off to explore, so why not vary your holiday by visiting the prettiest villages in the region?
Discover the medieval charms of cobbled streets where time seems to stand still for a moment in remarkable villages such as Martel, Rocamadour and Montcuq.
Or take in the stunning views of the Dordogne Valley from the hilltop villages of Montbrun, Calvignac, Bélaye and Faycelles, set in the middle of the countryside.
Make the most of your family holiday in Occitanie. With plenty of history, Lot will take you back in time! Take time to get back in touch with nature at the heart of this land where they really know the art de vivre. A land with a fondness for unwinding in the great outdoors is the place to make the most of a holiday in the countryside !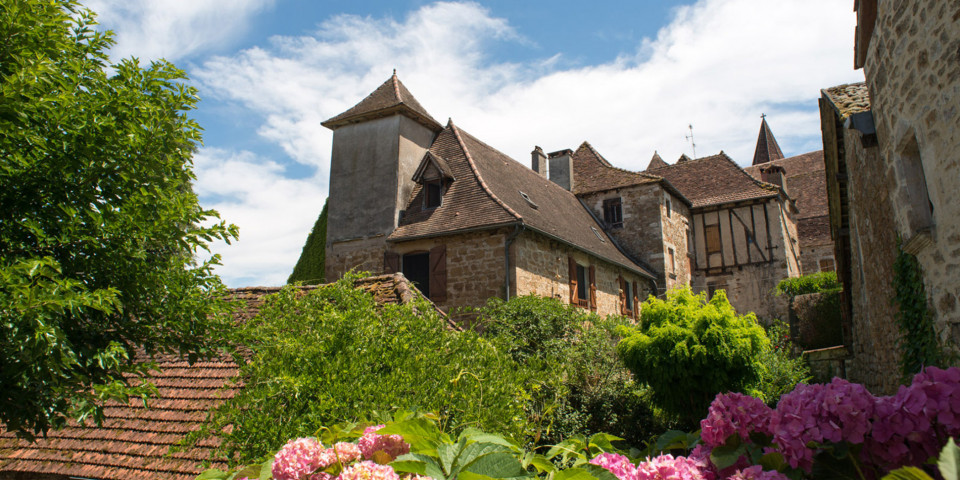 Sight seeing around Payrac, in Lot
Ville de Rocamadour
Gouffre de Padirac
Grottes de Lascaux
Saint Cirq Lapopie
Sarlat


Camping in the surrounding area
Mobile home rental in Payrac, very near Rocamadour

Choose a luxury mobile home in Payrac

Are you looking for a holiday rental in Lot? Enjoy a dream holiday in a Sunêlia Luxemobile home, suitable for 4 to 6 people and available with 2 or 3 bedrooms. You can enjoy a luxury family holiday in the middle of a forest.
Book your out of the ordinary rental in the Dordogne Valley

Do you want an unforgettable campsite holiday? Experience a Robinson Crusoe getaway in one of our new and fully equipped Tente Sunlodges.
It's perfect for a relaxing time in an unusual rental with family or friends. You'll find everything you need for your gang in the 2 bedrooms and functional kitchen.
Your pitch at the heart of a forest of pine trees and sequoia

Your campervan, caravan and tent pitches in Payrac

Want to wake up to the soft sound of birdsong and surrounded by nature? Keen traditional campers will love the comfort of our 100m² shady camping pitches.
With 10 amp electric power hook-up and waste water disposal you'll be free to make the most of your campervan stay.
Your electric tree-lined pitch in the Dordogne valley.

Are you travelling with your dog? You faithful four-legged friend is welcome, so why not bring your dog on holiday with you?
On your Confort camping pitch with 10 amp electricity, you can enjoy a friendly setting for your holiday under the stars.