Become part of the Sunêlia camping family
Book your stay and escape day-to-day life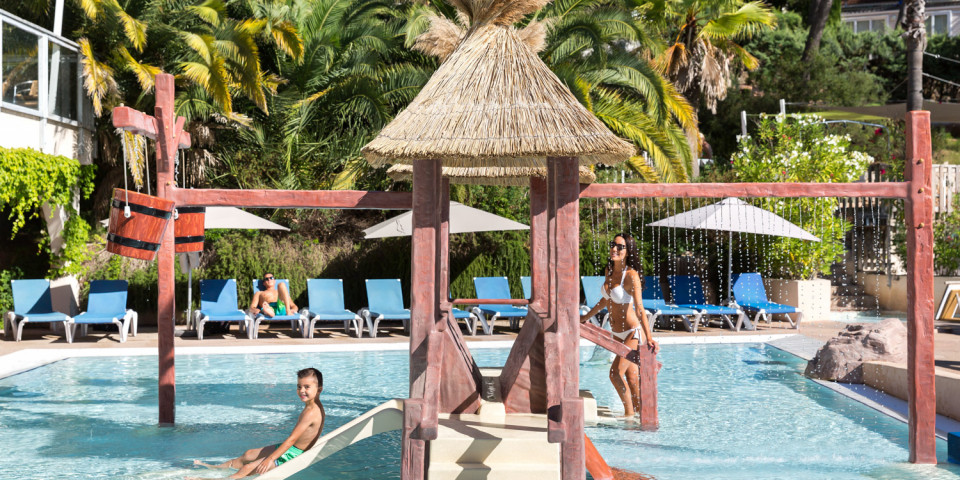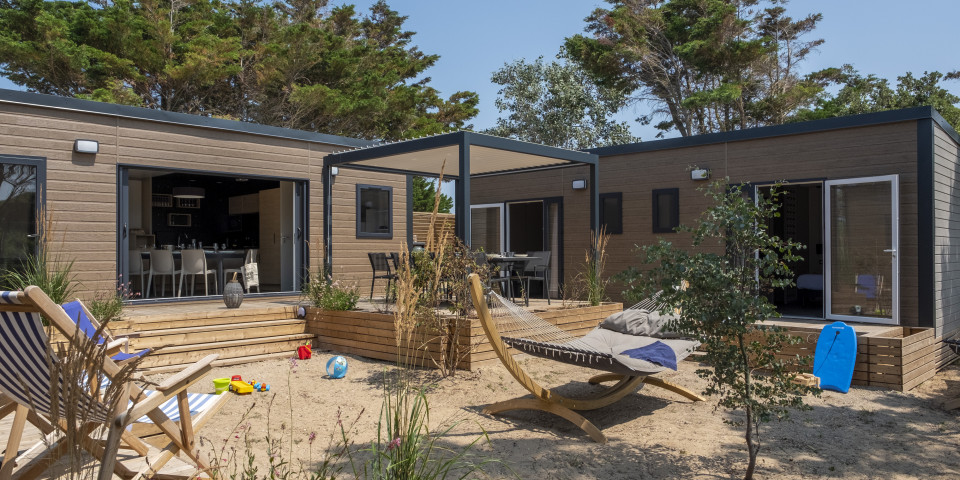 Experience the height of luxury with the kids
Yes, the kids can join you on a luxury camping holiday. And we guarantee they'll have loads of fun. Our selection of family-friendly campsites throughout Europe is set up for all ages to make the most of a camping holiday.
From campsites with mini-farms to camping holidays with water parks and slides this is a great way to spend time together.
All of our 4 and 5-star campsites are designed so that every member of the family will enjoy their stay. From luxury mobile homes to tent pitches, you choose which accommodation you wish to stay in.
Why not take the kids glamping in France on your next holiday and give them a unique experience?

Head for a magical hideaway in the heart of the countryside
Whether your style is a bell tent or a luxury mobile home, we have a range of quality family-run accommodation to make your holiday a success. Camp in nature and spend your days walking, swimming in lakes and enjoying the great outdoors.
Most of our campsites are within easy reach of a national park so you can leave the screens behind.
Camping is all about exploring the local area, breathing fresh air and connecting with nature. You can enjoy camping near the vast mountain ranges, rolling hills and lakes the European countryside has to offer when you stay at a Sunêlia campsite.
Many of our campsites offer easy access to water, so you can cool down whenever you need to.
Get back to nature with a touch of luxury included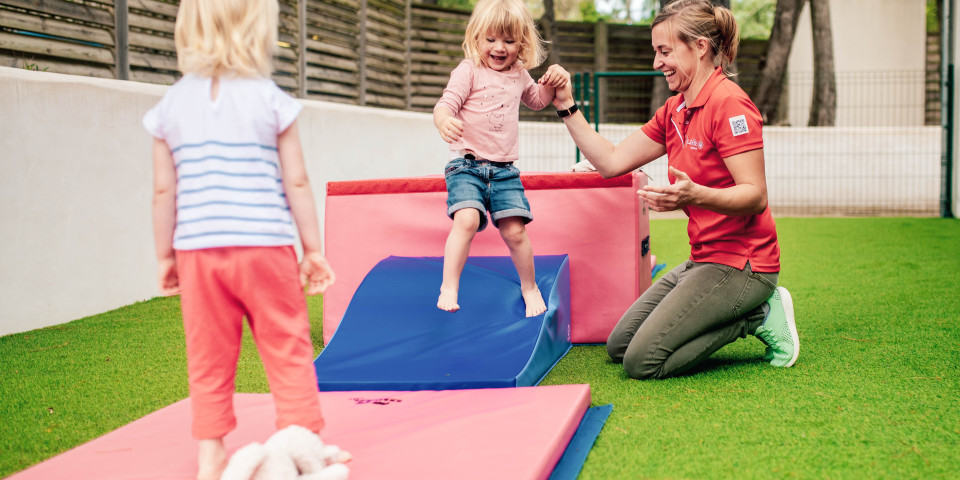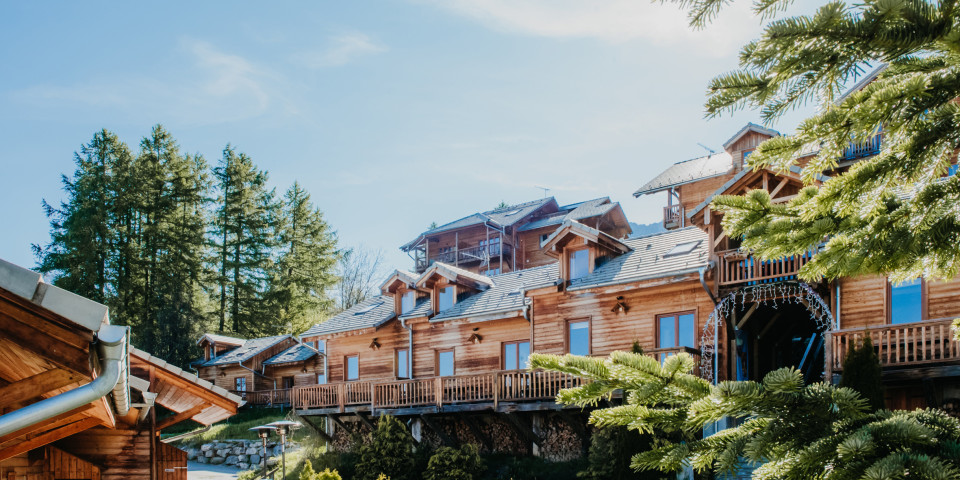 Outdoor adventures throughout Europe
If you're looking for an active camping holiday in France or elsewhere in Europe look no further. From campsites in Italy to campsites in the Netherlands, we invite you to one of our award-winning large family campsites. You'll find so many things to do for every member of the family at Sunêlia.
Walking fans will enjoy staying at our campsites near hiking trails where you can take in the breath-taking landscapes. Or why not stay at a campsite near cycle-hire and bike your way around the local towns and villages? This is the perfect way to explore and promises lots of family fun.

Discover the beauty of the French countryside
When you holiday at a campsite in the countryside you can allow the kids to run wild and free. All our campsites are within easy reach of miles of open countryside, and many are dog friendly so your pet can join in the fun.
Whether you want to take a leisurely stroll and admire the local scenery or swim in a lake, choose a campsite in nature.
Most Sunêlia sites offer a nursery and kids' club, where the younger members of the family can stay while the rest of the family discover the great outdoors. You can book a campsite with direct access to a lake so older children can try out the water sports while you know the little ones are safe at the campsite nursery.
Coastal camping near some of Europe's most beautiful beaches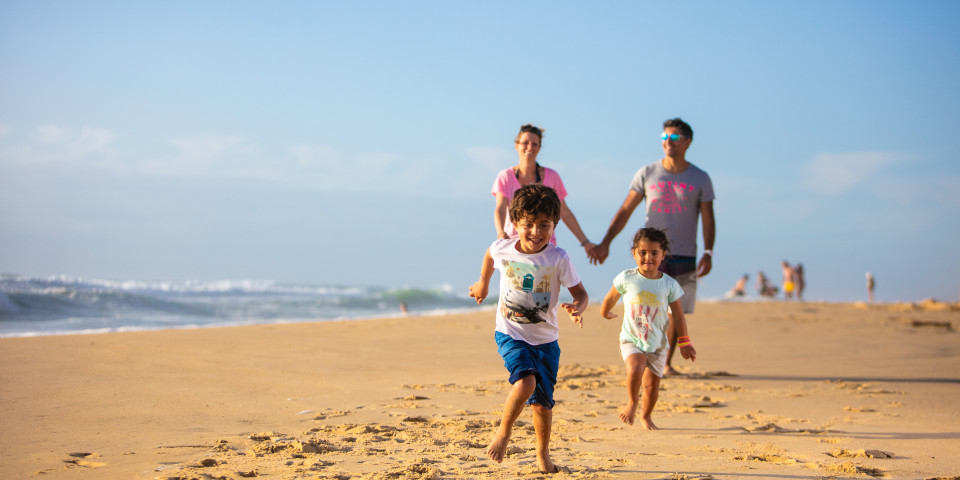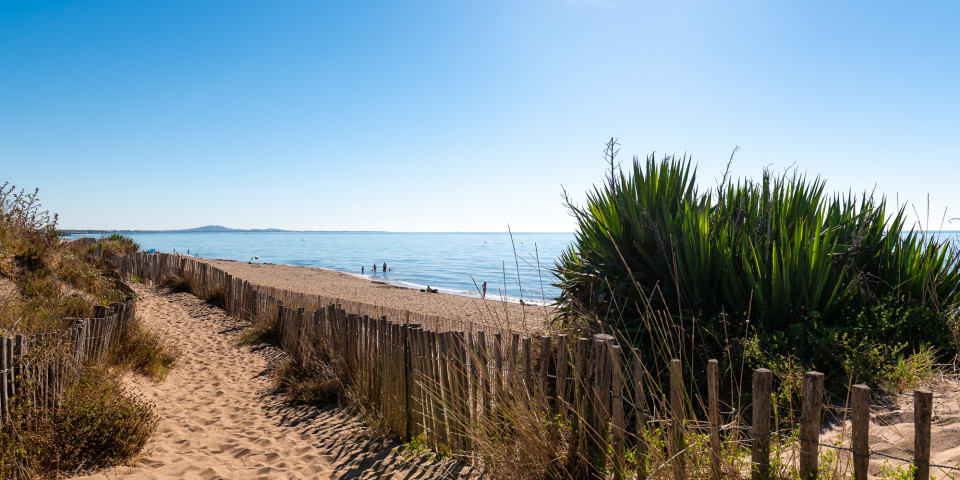 Experience the coastal landscapes of France

Golden beaches and fresh sea air await you
Make your next holiday destination camping in Europe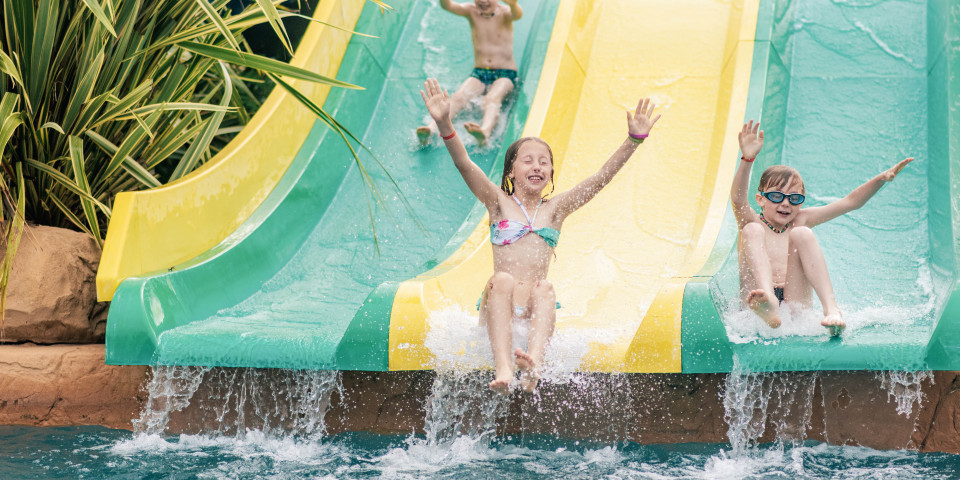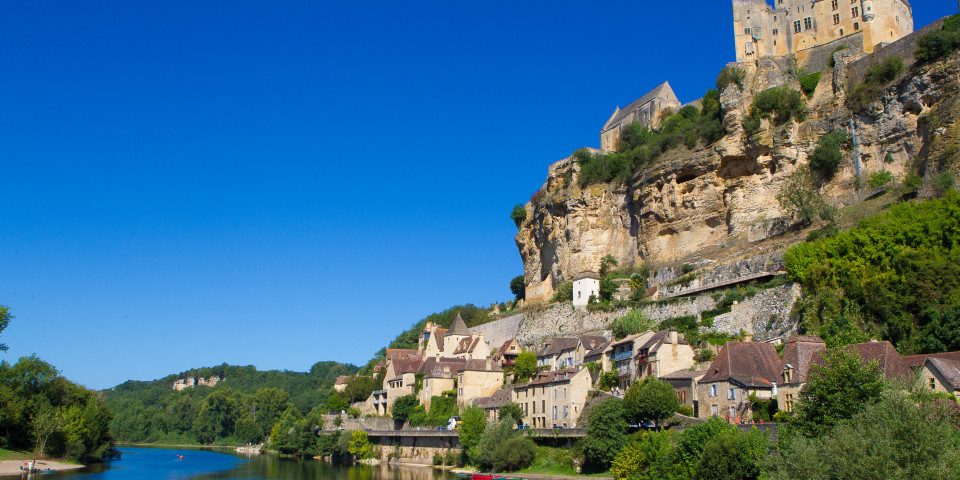 Sun and fun in Spain
Camping in Spain offers the chance to experience the Spanish culture, the pretty little villages and the amazing Mediterranean coast.
Our campsites on the Costa Brava promise plenty to do for everyone. You'll find swimming pools, children's activities, quality restaurants and mobile homes with your own toilet and shower.

Where to camp in France
From camping near the peaceful banks of the Dordogne river to camping at a 4-star campsite in the south east of France or camping in western France near the sea, you'll always be within walking distance of the spectacular French countryside.
Not sure where to holiday this year? Our selection of dream campsites in France is perfect for families, whether you want to stay in safari tents or a luxury mobile home.
At Sunêlia you get all the convenience of a holiday park with shower blocks, a laundry room, a shop within a minute's walk and a children's play area with the freedom to choose what you want to do, whether it's splashing around in the campsite pool or partying at the night time entertainment.