4-star campsite La Clémentine, near Alès in the Cévennes
Nestled on the side of a hill in the beautiful Cévennes National Park, a UNESCO world heritage site, Sunêlia La Clémentine is the perfect place to set up camp.
This beautiful hideaway has 12 hectares of beautiful unspoilt greenery, making it is great for a family getaway surrounded by nature.
This 4-star family-friendly campsite with premium facilities is located on the banks of the river Galeizon and is open from April to September. With pools, daily sports activities by the river, you're sure of an idyllic stay in the country, shaded by cork oak trees.

New for 2023
This coming season you will find the following new areas on our campsite:
a 2 300 m² lake with large fine-sand beaches,
new Prestige and Luxe zones embedded in the Cévennes rock and surrounded by oaks !
Why wait? All the best camping holidays are at Sunêlia La Clémentine !
Accommodation
We have thought of everything:
Warranty cancellation offered
Advantages of Sunêlia La Clémentine
Head out into nature in the Cévennes National Park
1313 route de la Baume, 30480 Cendras
What our customers say
Positive points
Beautiful place !
Area for improvement
Nothing
Positive points
Très bon accueil , chaleureux. Camping très propre et très agréable
Area for improvement
Il manque des sanitaires à proximité du lagon
Positive points
Très bien. Nous avons même réservé pour l'année prochaine
Area for improvement
Tout parfait
Positive points
Camping arboré tranquille de nombreuses possibilités au niveau des activités
Area for improvement
Fournir un balai pour le mini golf
Positive points
l'accueil, les équipements, la propreté et le cadre.
Positive points
Surface emplacement, ombrage
Positive points
Propreté, calme, personnel agréable
Positive points
Camping au top, lagon exceptionnel, ménage du chalet parfait
Positive points
Calme et ressourçant
Positive points
le cadre nature avant tout pour nous
Area for improvement
tres bien pour nous
Positive points
Accueil, réactivité, propreté, activités, joli camping dans la forêt,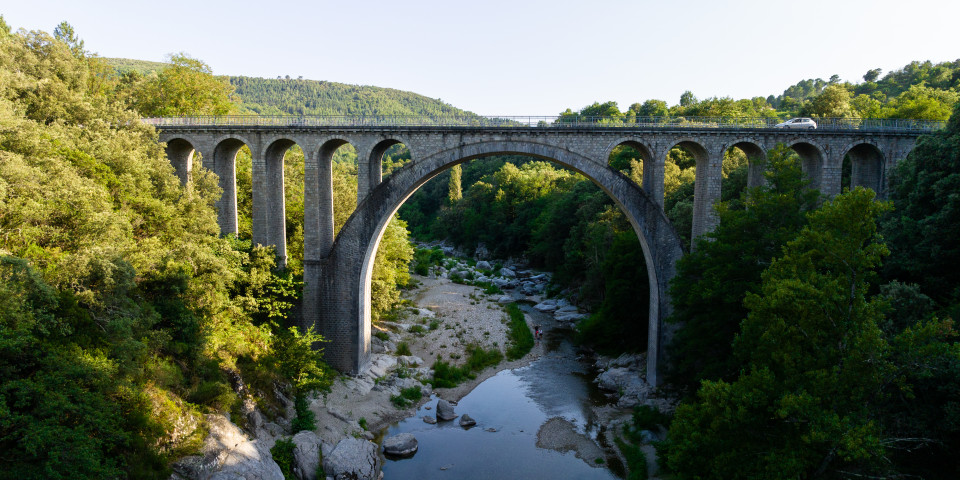 Explore around this campsite near Alès in Gard
Spend your holiday with family or friends in the Cévennes National Park, where you can experience the friendliness of rural France.

Straddling the regions of Languedoc Roussillon and Auvergne-Rhône-Alpes in the South of France, the Cévennes is an unspoilt environment. The majestic landscapes have earned the wild nature of the Cévennes region a place in the UNESCO list of World Heritage Sites.
With incomparable biodiversity (including animals such as deer, beavers, bearded vultures and boreal owls, and plants such as saxifrages and arabette des Cévennes) nature lovers and hikers will have plenty of opportunities to recharge their batteries here!
Did you know? Sunêlia La Clémentine has partnered with the ONF and is passionate about taking care of its corner of the magnificent Cévennes forest.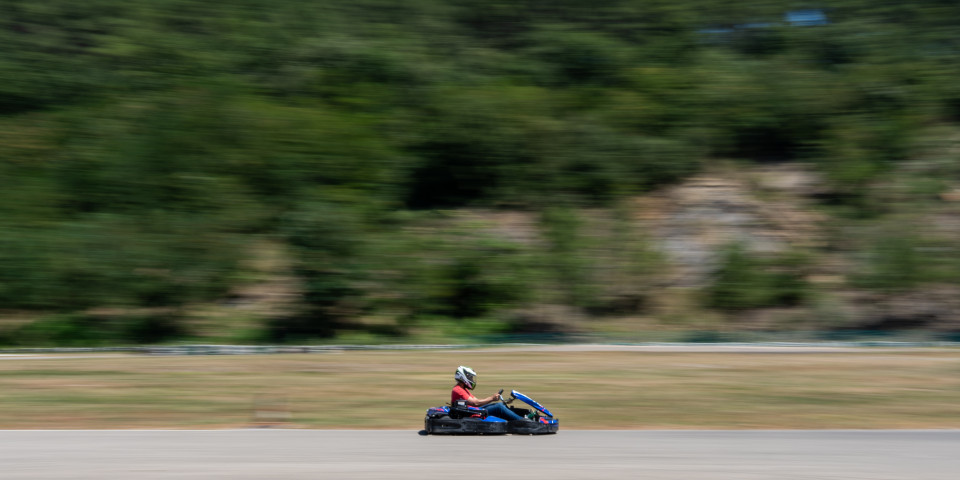 Get your thrills on the racetrack or in the great outdoors
Experience rally driving at the Pôle Mécanique d'Alès!

Discover the only race track of its kind in France, at the Pôle Mécanique. Drivers and spectators can take in the views of its reversible direction track.
Amateurs can enjoy racing car driving or motorcycle access courses offered by MC Pôle Méca and Moto-Club MGB.
Our 4-star campsite is ideally situated for taking part in a variety of the region's iconic sports activities, including kayaking, hiking, paragliding and many more.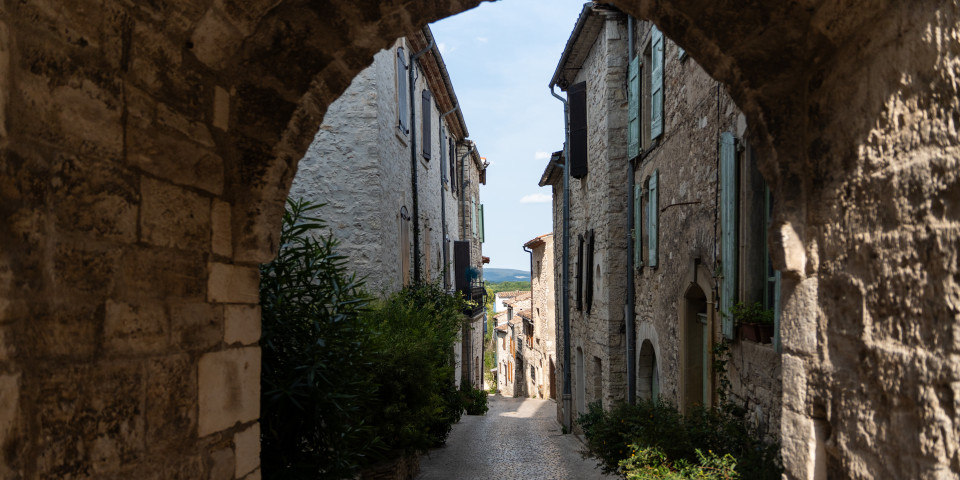 Explore the distinctive cultural features of the Cévennes
Want to explore Gard ? Follow in the footsteps of the writer Stevenson and learn more about how this vast area has been shaped by history and culture.

The Bambouseraie d'Anduze has been recognised as one of the most beautiful gardens in France and is the perfect place to reconnect with nature. Enjoy a journey into nature surrounded by a thousand and one varieties of bamboo, flowers and remarkable trees.
This area was long occupied by the Romans, so you won't want to miss the ruins in the region. The Pont du Gard is a Unesco World Heritage Site and also listed as a Grand Site de France, and you can still cross this exceptional survival from the ancient world!
Families can also visit the famous Arena in Nîmes, which was built towards the end of the 1st century. During the summer season, many concerts and major shows take place there.
Other historic buildings include works of art such as Fort Vauban and the medieval castle at Castellas.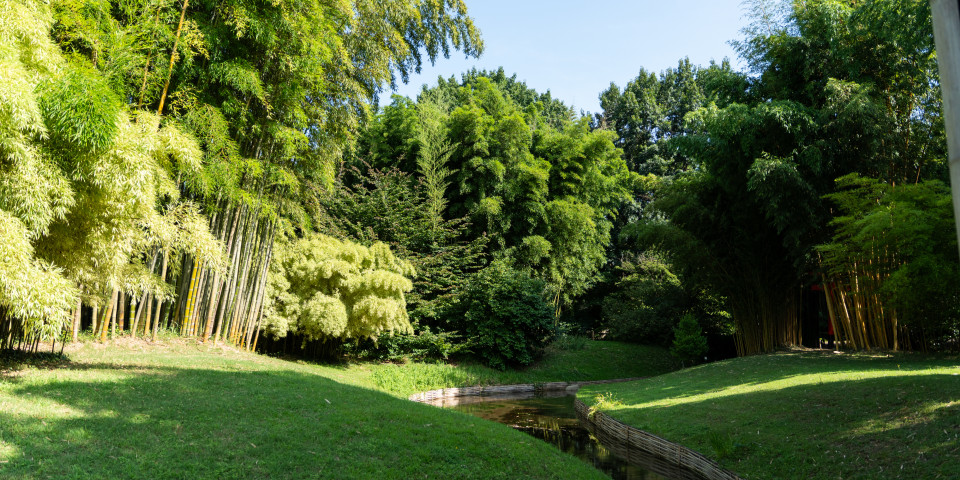 Sight seeing around the Cévennes in Gard
Bambouseraie d'Anduze,
Arènes de Nîmes,
Pôle Mécanique d'Alès,
Pont du Gard,
Gardon de Mialet river
Campsites in the surrounding area
Mobile homes for rent in near Alès in Gard

Looking for a holiday in stunning surroundings?
Mobile homes and chalets for rent for your next holiday. Enjoy your very own hideaway, tucked away among oak trees and the rocks of the Cévennes and surrounded by greenery.
Choose your rental from the Sunêlia Prestige, Sunêlia Luxe ranges or Sunêlia Confort.
Luxury mobile home rental in the middle of an oak forest
Enjoy a top-of-the-range holiday in the South of France!
These top-of-the-range Sunêlia Luxe rentals are perfect for your country holiday near Alès. With luxury fittings and master suites, these holiday rentals have all the comfort you could possibly want for a holiday surrounded by nature.
Your camping pitch in the Cévennes

Choose a pitch with a private toilet block
Have a dream holiday in the Cévennes camping with your family or as a couple. Our campsite offers luxury pitches with toilet facilities for a relaxing family holiday. You can combine an evening barbecue with a night under the stars by your campervan thanks to the furnished terrace.

Campervan pitches in the South of France
Do you want to get in touch with nature? Nestled in the midst of unspoilt nature, our shady pitches are waiting for your campervans, caravans and tents.
These spacious pitches with electricity are located close to the toilet blocks and have everything you need for your holiday by the river.