Rives d'Arc: The Great Outdoors with Your Family in the Ardèche

4-star Campsite in the Ardèche Gorges on the River Bank
Les Rives d'Arc invites you to stay a few minutes away from the impressive Ardèche Gorges, and breathe in the pure air. The setting for your next holiday is a unique one: on the banks of the Ardèche River, canoeing is king. Just a few steps away from the region's must-sees, Les Rives d'Arc invites you to discover places with rich history and breathtaking scenery.
Our Cabanes d'Arc, beautifully designed and fully equipped, await you nestled in the lush local vegetation. Enjoy your next holiday in the Ardèche at your own pace with our on-site amenities: restaurant, bar, canoe and kayak rental, kids' clubs and sports for families all day long.
Why Choose Les Rives d'Arc Campsite?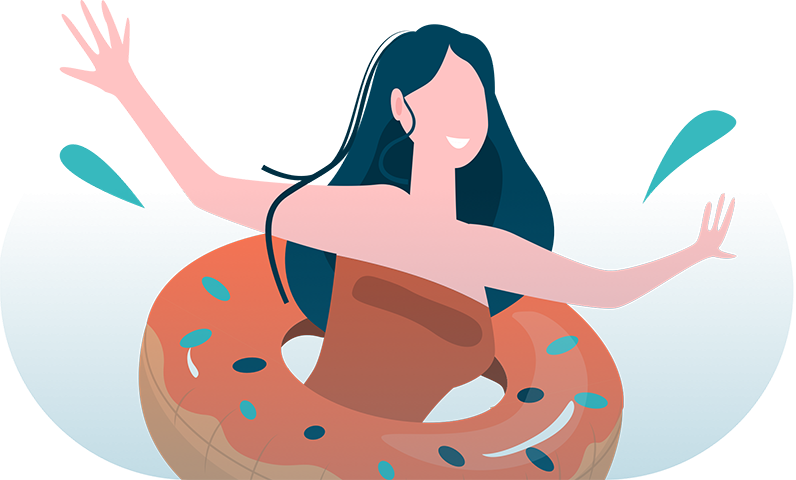 Canoeing Down the River
Don't miss the region's must-do activity on the Ardèche River. It's easy to paddle down the Ardèche when you rent your canoe directly on-site. You're going to have an exciting trip! A timeless experience surrounded by grandiose nature.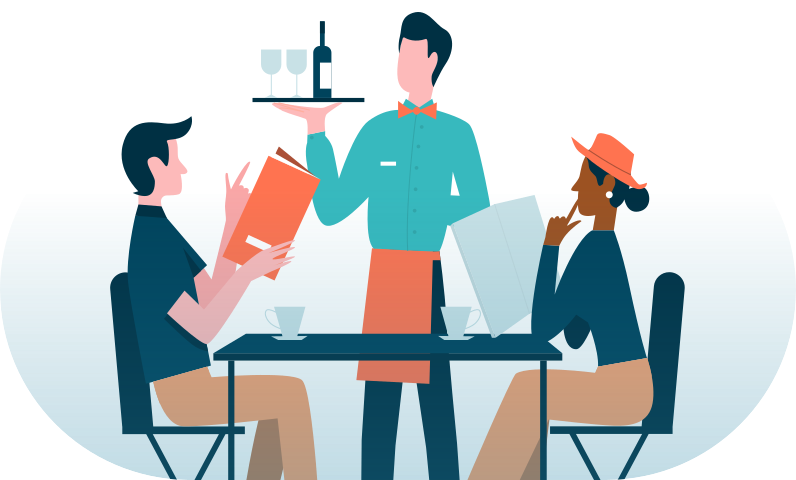 Dining & Bar
Our restaurant L'Avalon, located in a natural setting, serves traditional dishes from the Ardèche paired with regional wines. On the menu: friendly staff, a delicious meal and shared experiences. A few steps away from the pool, the Rivière Club snack bar also serves home-made food made with local products.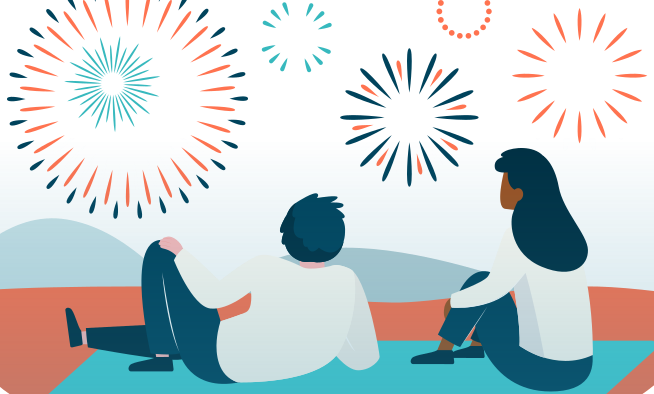 Discovery Activities
Les Rives d'Arc is the perfect place from which to explore the region's treasures: Pont d'Arc bridge, Ardèche Gorges, caves and intriguing villages. So many things to discover just a few minutes away on foot or by bike!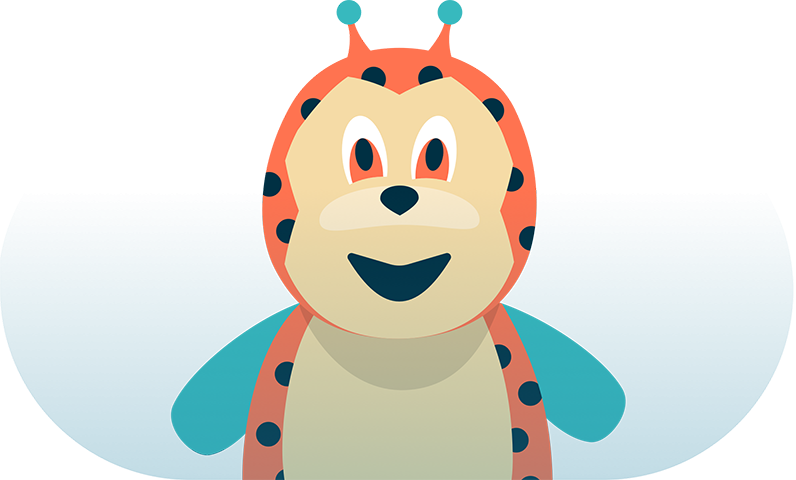 Kids' Club
Throughout the summer, from July to August, your children can participate in free activities offered by our clubs. Our team of qualified counselors plans fun-filled days for children ages 6 to 17. The opportunity to discover the joys of preserved nature.
Our partner Collection Rivages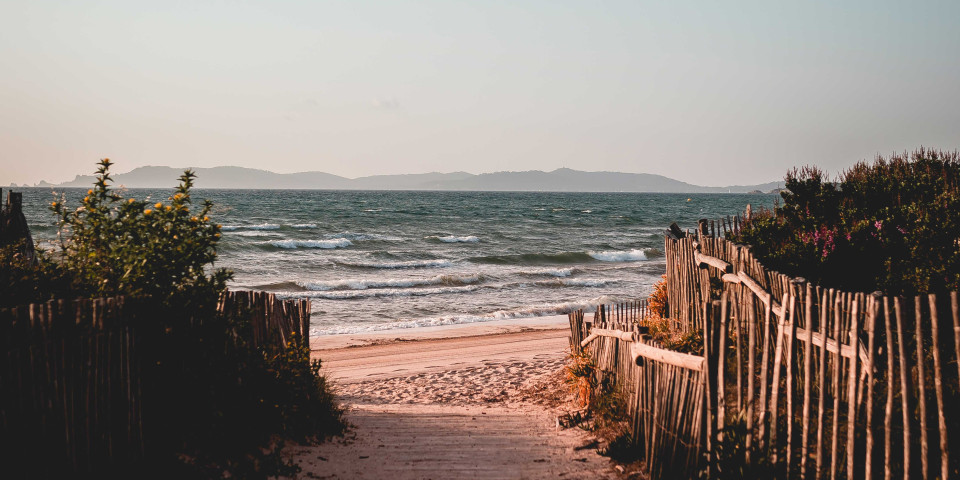 Every season, we put guest satisfaction and the quality of the holiday experience at the core of what we do. Which is why Sunêlia Vacances is delighted to tell you about its partner, Collection Rivages.

Collection Rivages is an innovative player in luxury outdoor hospitality and offers guests the chance to enjoy a new type of holiday staying in one of the most beautiful sites in France.
Rives d'Arc "open-air" hotel offers guests an exciting, immersive experience, surrounded by pristine vegetation. Enjoy an exciting, sporting holiday, recharging your batteries in the Gorges de l'Ardèche, exploring its rivers and unspoilt landscapes.
Go on holiday in the heart of the Ardèche
1050 Route des Gorges, 07150 Vallon-Pont-d'Arc
Greenery Surrounds You in the Ardèche
With its exceptional nature, the Ardèche is the perfect place for a trip with your family or partner. During your stay in Vallon-Pont-d'Arc, experience something original through all the natural beauty the region has to offer. Between impressive canyons, the flowing river, caves and exciting villages, your stay in the Ardèche Gorges will be a memorable one.
Nature and white water sports lovers will be enthralled by this destination. The Ardèche Gorges are known as a paradise for canoeing and kayaking. Tens of kilometers of the Ardèche River are accessible. For the more adventurous, you can explore the canyons on foot. A surprise awaits you at the top: a breathtaking view.
Must-sees in the Ardèche Gorges
Pont d'Arc bridge
The Ardèche Gorges
Chauvet 2 cave
Aven d'Orgnac cave
Intriguing villages: Balazuc, Labeaume, Saint Montan
Our Other Collection Rivages Destinations
A Stay in the Great Outdoors in the Ardèche

Holiday Rental in the Ardèche Gorges
Located in Vallon-Pont-d'Arc, Les Rives d'Arc is surrounded by the natural sites of the Ardèche. Such a rich heritage to discover, with enchanting landscapes and thrilling activities to enrich your holiday!
A Cabane on the River
Overlooked by the trees, our Cabanes d'Arc plunge you into a whole new world near the river. You'll feel right at home during your stay surrounded by nature!
For the whole family or a couple, these cozy accommodations are perfect for recharging your batteries, surrounded by greenery. Enjoy direct access to the river at any time to cool off.