Discover our top of the range floating cabins,

on the Serre-Ponçon Lake in the Alps
In the heart of the Hautes-Alpes, Sunêlia Toues Cabanées welcomes you in its floating cabins. Former flat-bottomed boats converted into unusual accommodation, the Toues are ideal for an unusual experience on the calm waters of Lake Serre-Ponçon. In a dream setting, at the foot of the Alps, spend an unforgettable holiday in the middle of nature and enjoy a unique experience in our floating cabins.
Experience a timeless moment at Les Toues Cabanées

What is a Toue Cabanée?
True flat-bottomed boats initially intended to sail on the Loire, the Toues have been transformed into superb unusual accommodation. Fitted out like cabins, hence the name Toues Cabanées, these little floating houses are magnificent cocoons of softness for your holidays. With a breathtaking view of the Serre-Ponçon Lake and the mountains of the Alps, they are synonymous with independence and top-of-the-range comfort.
Fixed to the bottom of the lake for total security, the toues are fully equipped. With their 5 beds, they can accommodate families as well as couples looking for an unusual holiday. Here you can enjoy total freedom and time for unforgettable moments of escape.
Outside your Toue Cabanée you will find a private paddle board. You can use this board as much as you need to get back and forth as much as you like. Getting around is easy, and it's as fun as it is unusual.
On the front deck of your accommodation, a terrace has been designed for you to enjoy the idyllic setting of Lake Serre-Ponçon. For your comfort, a set of garden furniture and a plancha are waiting for you. Your holidays in the Hautes-Alpes will never have been as successful as in your Toue Cabanée.
An accommodation that combines the unusual and the comfortable
Top-of-the-range equipment to make you feel good
Your Toue Cabanée unusual accommodation has been designed to make you feel at ease. In addition to softly coloured furniture and noble materials such as wood, top-of-the-range equipment is at your disposal. Comfortable bedding, cosy duvets, beds made on arrival, bed linen and towels are all waiting for you.
The little bonus? A bottle of Provence wine on your table to welcome you.
Room for both duos and tribes
Whether you're on holiday as a family or a couple, having spacious accommodation is important. In your Toue Cabanée, you will find 5 beds to sleep the whole tribe, as well as a fully equipped kitchen, a freshly redone bathroom, separate toilets: all in a beautiful 25m² accommodation.
The little extra? Les Toues Cabanées are eco-responsible and energy efficient to preserve the environment around you.
Our high quality services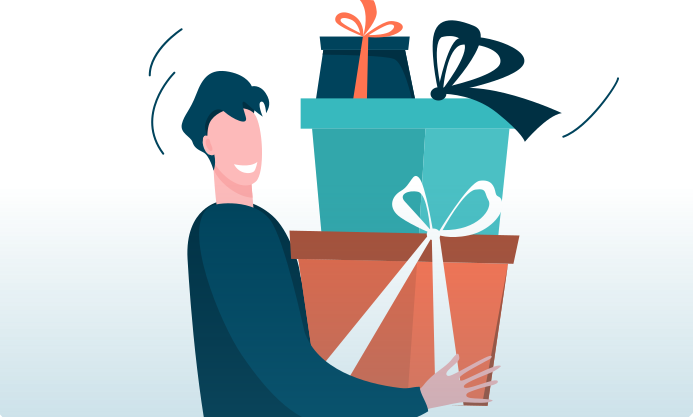 Continental breakfast delivered
Every morning, a continental breakfast is delivered to you by boat. You can enjoy your brunch on the terrace of your Toue Cabanée and start the day on the right foot.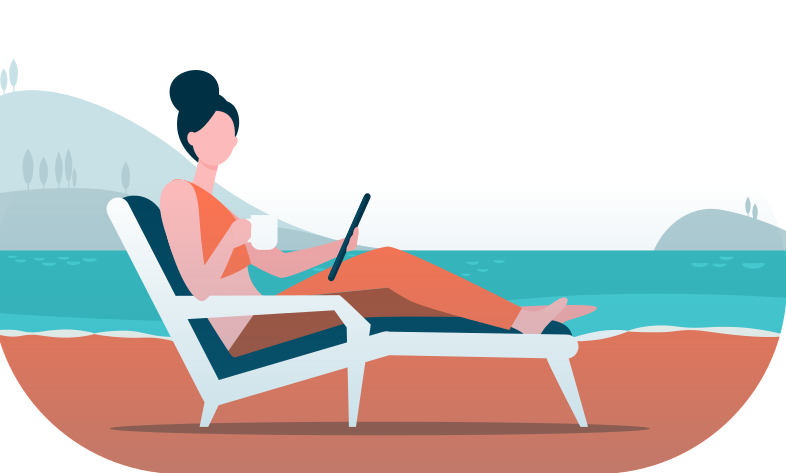 Private beach with tranzat
The Lac de Serre-Ponçon is full of beaches. With your stay at Les Toues Cabanées, you have access to a private beach with tranzats, just for you. Privacy and relaxation are the order of the day in this little paradise in the heart of the Hautes-Alpes.
Beds made on arrival
For Sunêlia, comfort comes first. That's why the beds in your Toue Cabanée are made up on arrival. You have nothing else to do but enjoy the terrace on the front deck of the accommodation, or go for a paddle ride to discover the surroundings.
Private paddle to get around
Because independence is essential on holiday, a private paddle is attached to your unusual accommodation Toue Cabanée. You can use it to get around on the beach, for a walk on the water or to go to the restaurant on the Lac de Serre-Ponçon.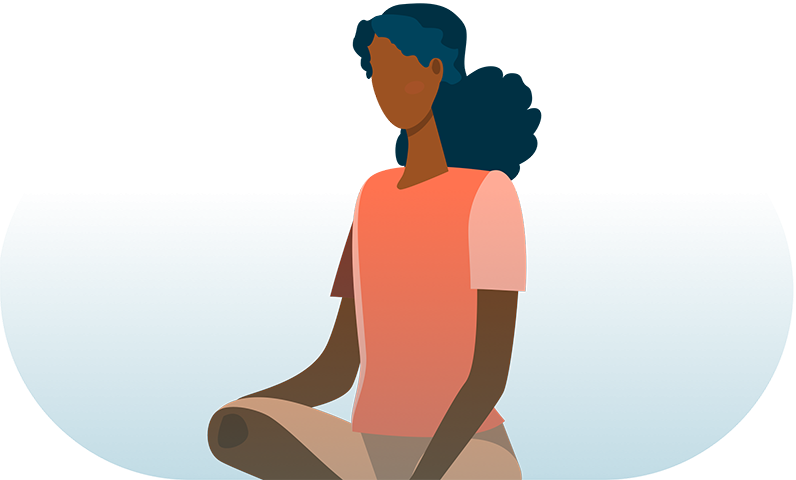 Free private parking space
Be zen in your unusual accommodation Toue Cabanée, your vehicle is well guarded! A free private parking space is available throughout your stay. So you can spend your holidays with a free mind and the possibility of taking off at any time.
Activities with extras around Les Toues Cabanées
Water sports in a dream setting
At the Lac de Serre-Ponçon, there's never a dull moment! The area is full of activities for young and old alike.
The most famous leisure activity is of course the water sports session.
Pedal boats, canoeing, kitesurfing, wakeboarding or windsurfing, thrill-seekers are served.
Excursions and private courses
For those travellers who prefer to take it easy, Les Toues Cabanées offers the opportunity to take a private yoga class. This class will be given by a yoga teacher who will come directly to the deck of your accommodation for a private outdoor class.
Your unusual accommodation also offers a unique excursion: a guided hike on the secret creeks of the Lac de Serre-Ponçon. Follow the guide and discover the hidden beauties of the lake, exceptional swimming guaranteed!
The good addresses of the Lake of Serre-Ponçon

In the PACA region, we like to enjoy a good meal! Whether it's for two people, friends or family, these moments of sharing are those that punctuate the holidays with simple pleasures.
Gourmet palates will take time to enjoy a gourmet menu based on local and seasonal products at the restaurant La Paillote du Lac.
And holidaymakers looking for a more summery atmosphere will be happy to meet up at the bar side of La Paillote du Lac to enjoy a floating aperitif with a breathtaking view of the Alps.
Did you know that continental breakfast is included with every stay at Les Toues Cabanées!
Discover the Lac de Serre-Ponçon region
Not to be missed in Serre-Ponçon
The nearest must-see is the hydroelectric power station at Lake Serre-Ponçon, but the Hautes-Alpes has many other beautiful places to visit. For example, the town of Gap, but also the picturesque village of Embrun.
For your walks, we recommend some of our favourite activities:
Discover the Muséoscope du Lac
Take your time at the Animal Park of Sauze-du-Lac
Take a trip to the Pic-Ponçon Farm, to meet the goats

A great time for young and old alike.
Nature spots to see around Serre-Ponçon
In Serre-Ponçon there is not only the lake! The Hautes-Alpes is a real green setting where nature is king. So what better way than to go and meet her!
To help you fill your stay, here are some of our favourite walks:
Visit the Ecrins National Park,
Observe the geo-curiosity of the Demoiselles du Lac,
Get a change of scenery in the unusual mangrove of the lake,
Swimming on the Pommiers beach in the Bay of Saint-Michel.
Holidays around Lake Serre-Ponçon
Haven't found your ideal campsite for your holiday yet?
Breathe in and out, we'll take care of everything!
Enjoy your stay!