Where to go camping with an indoor pool
The beauty of a campsite with an indoor pool is that you can swim even if the weather's cool. It also allows you to take your family holiday out of season, which is cheaper than high season.
Waterpark camping in France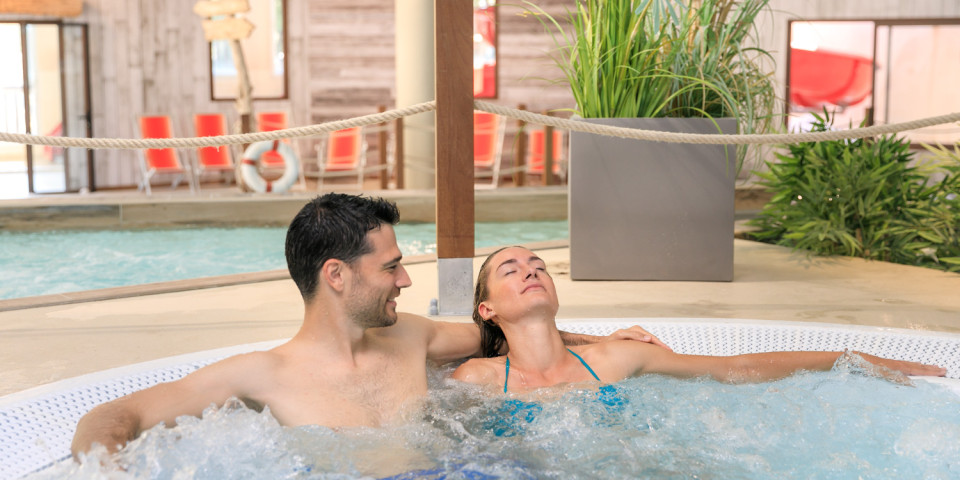 Camping with paddling pool : fun in the water for everyone
You'll find plenty of aquatic activities to keep you busy if you choose a Sunêlia campsite with a swimming pool. When you take a holiday in the Nouvelle Aquitaine the kids can make the most of the outdoor pools if it's sunny, or head indoors if the weather cools down.
Camping in the Gironde is another great location to enjoy indoor swimming pools and the nearby sandy beaches. Or if you've never been to the French Riviera in the South of France why not try our campsite in Fréjus, where you can choose between indoor or outdoor pools. You'll also find Sunêlia's popular campsite in Hérault in this region.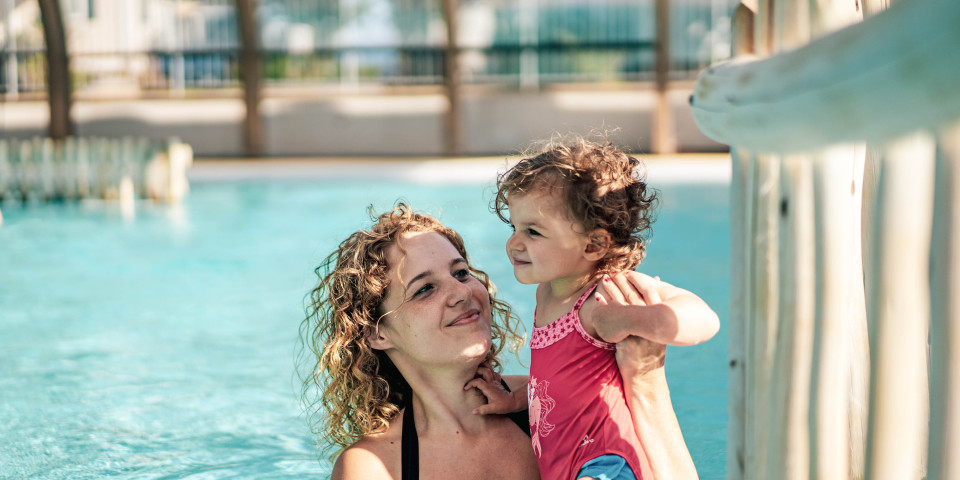 How to choose a campsite with a waterpark
Discover campsites for all ages
Spend some quality time with the kids
Camping with a water park is suitable for families with kids of all ages. You'll find play areas for toddlers, outdoor pools for older children and heated swimming pools for everyone. If you want to keep the sun off the little ones our campsite with a covered pool in the Vosges is the perfect solution.
Luxury camping accommodation
If you're searching for a campsite for a couple's break why not try our campsite in Landes ?
This 5-star campsite has everything you could wish for on a luxury break – a spa to pamper yourself, a bar and restaurant where you can enjoy a delicious evening meal and a huge pool.
For a holiday in France with the influence of Spain try our Basque Country campsite. This 4-star campsite offers you a private luxury mobile home, a part-covered relaxation zone and the chance to recharge your batteries in the spa.
This area of France combines sandy beaches with rugged mountain scenery and is an enchanting region to explore.
Memorable camping holidays in Europe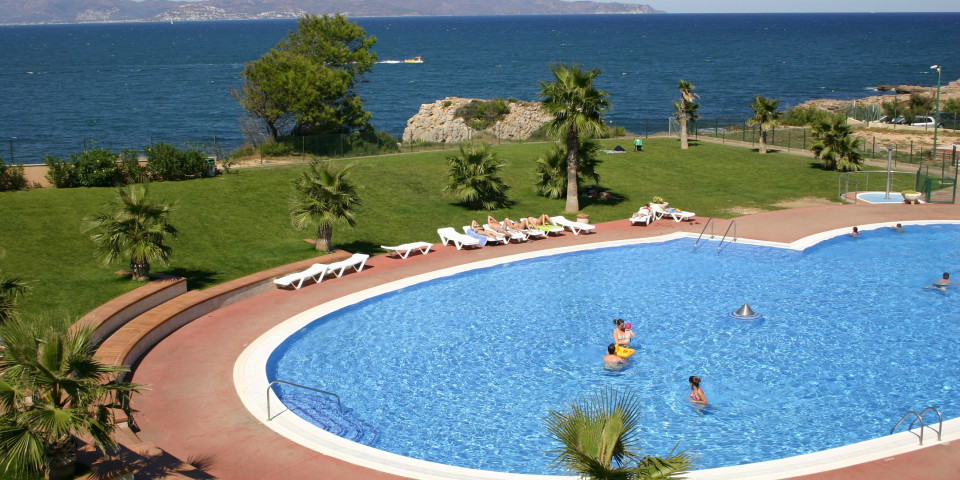 Let Spain and Italy tempt you
As well as our many campsites in France with waterparks you can also spend your Sunêlia camping holidays in Spain or Italy.
Learn more about the Spanish culture and try tapas and sangria in a traditional village near your campsite. Our Spanish campsites have pools and waterparks and are located near the beach for lazy afternoons in the sun.
To make the most of your camping holiday you can hire a bike when you camp in Italy and explore the region, stopping off to sample slices of pizza and Italian ice cream.
Our 4-star campsite with a water park is a great base for exploring the Italian Riviera. Surrounded by amazing scenery and views, you won´t want to leave.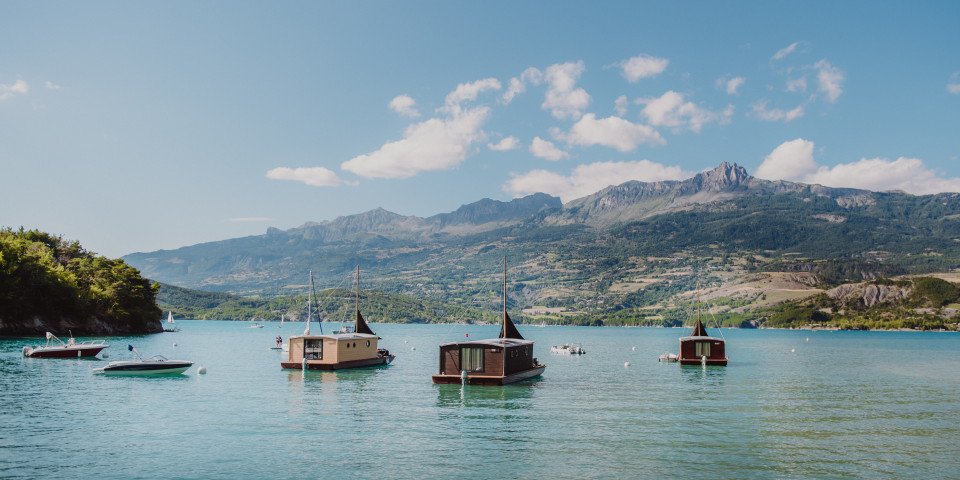 The stunning scenery of France
The peaceful surroundings are sure to relax you when you camp in the French countryside. Spend your time hiking and exploring before returning to your campsite with a water park for a swim while the kids splash in the pool. If you have very young children check out our campsites with indoor water parks, which are perfect for little ones.
Mountain camping promises lots of fresh air, brisk walks and amazing scenery. If you love to ski you can book a stay year-round at our alpine campsite.
This luxurious apart-hotel is the perfect place to spend Christmas or New Year Eve and each unique chalet has all the facilities you'll need.
Dream campsites just for you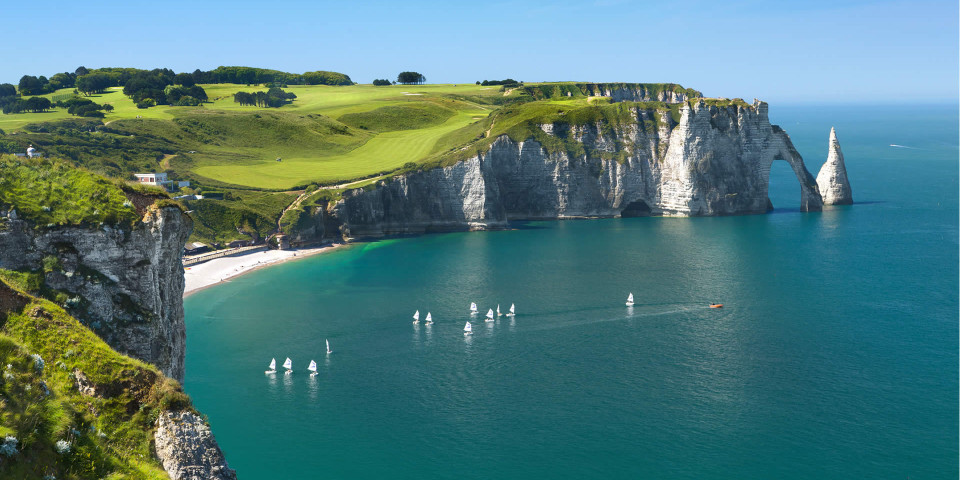 Do you want to camp by the sea?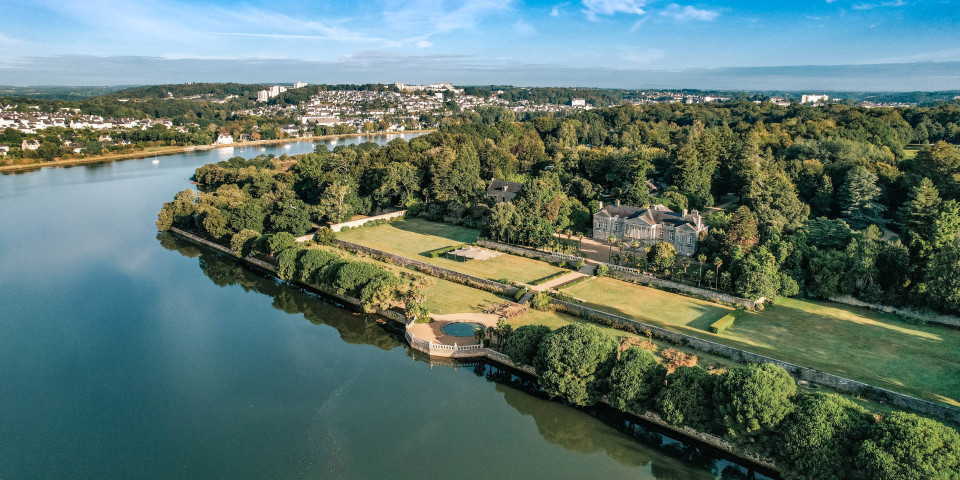 The water is waiting for you
If you're a water sports fan our campsites on the Atlantic are ideal for you to indulge your passion for surfing, water skiing or paddle boarding.
Or why not book your next camping trip at a holiday park in the Charente Maritime, which also sits on the shores of the wild Atlantic?
Camping on the edge of a lake means you can take an early morning dip before heading off on a hike or hiring a bike. Our family-friendly campsites near lakes are perfect if you love nature and want to spend time on the water.
Of course you can still make the most of the campsite water park and other facilities when you're not spending time in the lake.