Bars and restaurants La Pointe du Médoc
The Restaurant at
Sunêlia La Pointe du Médoc
During your holiday in the Gironde, treat your tastebuds at lunch and at dinner, at one of the many eateries at Sunêlia La Pointe du Médoc.
Just a few steps from the beaches of Gironde, enjoy gourmet dishes at Le Médocain restaurant, relax at the bar, pick up fresh pastries at Proxi deli or enjoy a takeaway snack at Snack.
Restaurant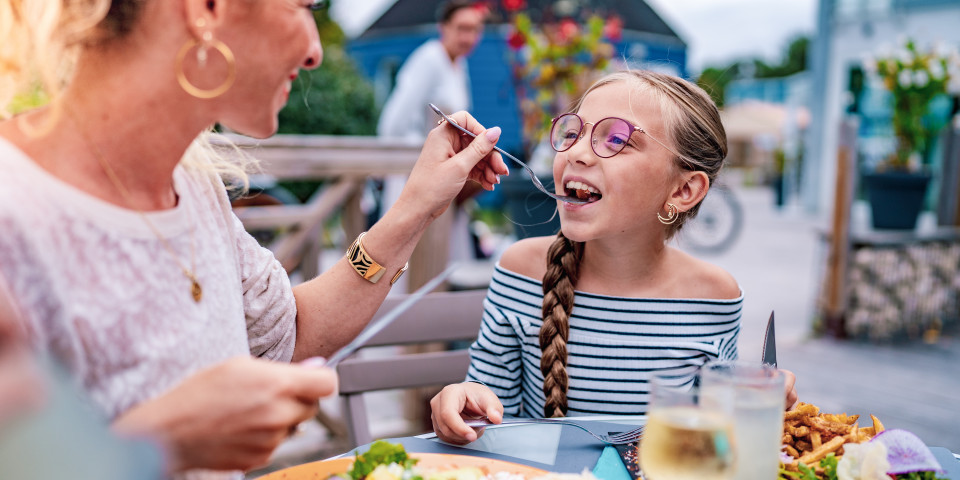 Le Médocain - a restaurant near the Atlantic Ocean 
You holiday starts in this restaurant in Verdon-sur-Mer, which is open every evening. Sample Girondais flavours by the river and try exquisite regional dishes.
Le Médocain features a selection of local, ocean-inspired dishes, in full board, half board and breakfast packages.
Whether you're visiting at a family or with your sweetheart, settle in on the terrace and let Girondais cuisine charm you. Whether it's to eat in or take away, enjoy delicious duck breast, flambéed garlic prawns, PBO or veggie burgers and salmon tartare.
Reservation on +33 (0) 5 56 73 39 99
Bars and Snack Bars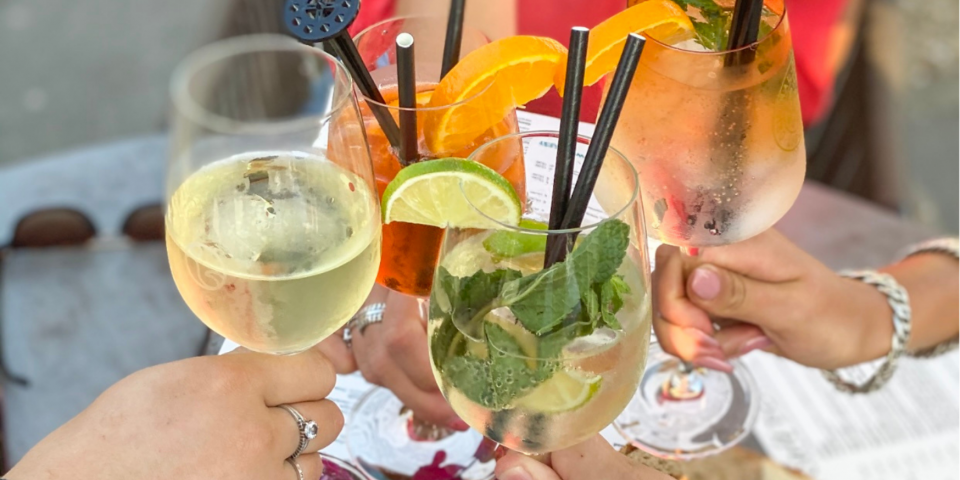 The Bar at Le Médocain – quench your thirst in Verdon-sur-Mer
The bar at Le Médocain, located in the vicinity of the restaurant and outdoor pool, is a great spot for a refreshing home-made juice or cocktail.
Grab a table on the large and colourful terrace and enjoy the unrivalled view of the pool complex.
When morning rises, grab breakfast outdoors, indulge in an ice cream in the afternoon and let go and enjoy the summer atmosphere with an aperitif with friends.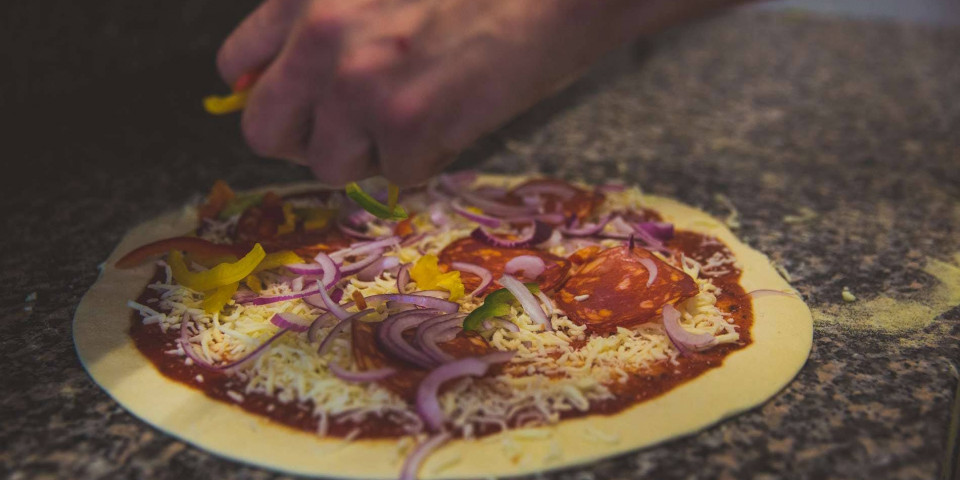 La Snack – a snack bar by the water
12 p.m.-2 p. m. and 7 p.m.-10 p. m.
In low season: open Friday evenings, Saturday evenings and Sunday evenings from 6pm to 9pm.
Le Snack, an unmissable spot at the campsite, is the ideal place to pick up a takeaway.
You'll find all sorts of things on the menu, including pizzas, burgers, paninis, sandwiches, chips and vegetarian dishes.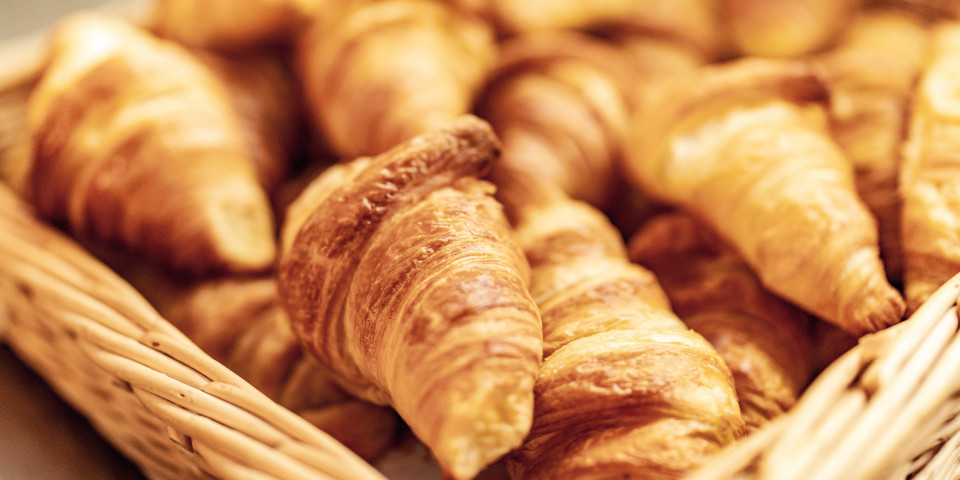 Le Proxi - a deli and bakery in Verdon-sur-Mer
Every day from April to June (on request)
In July and August: from 8am to 1pm and from 4.30pm to 8pm*.
*Times may vary according to the number of visitors
Pick up all your essentials at the campsite shop!
As morning rises, the bakery is open with a selection of freshly baked pains au chocolat, croissants, pains aux raisons, apple turnovers and bread.
You can also find a variety of daily bits and bobs, including fresh food, fruit and veg, drinks, essential goods, toiletries, etc. as well as beach games and regional products such as terrines, wines and noisettines du Médoc. This is also where you can rent bikes for adults and children as well as baby carts and seats for babies and buy newspapers, magazines and souvenirs.
Our Recommendations in the Surrounding Area