Camping with spa in Fréjus in the Var
Wellness
Sunêlia Holiday Green
Do you want to be pampered? Whisk yourself away to another world at the campsite Spa!
During your holiday in Fréjus, relax to the max and enjoy a break on the French Riviera in this Spa, which has been awarded the Spa de France label.
You'll find high-quality facilities dedicated to wellbeing and relaxing, such as single and duo massage rooms, facial treatments, a steam room, a whirlpool, yoga, wellness workshops and a hairdresser.
Our spa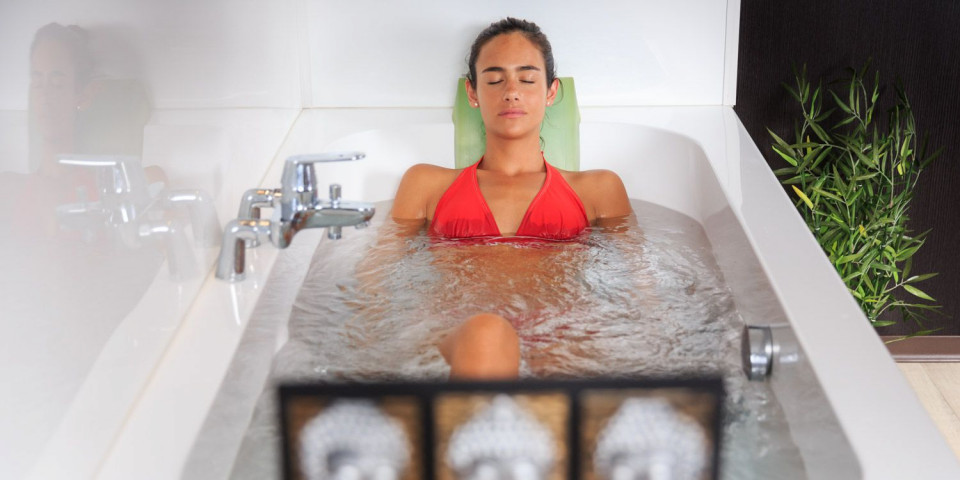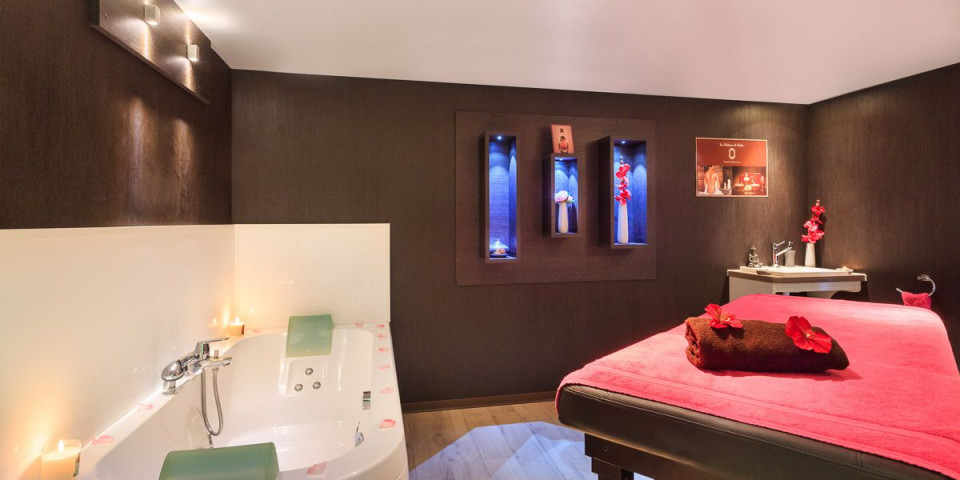 The Spa's wellness area
open from May to September, opening days according to the number of visitors,
10 a.m. – 12:30 p.m. and 3 p.m.-7:30 p.m.
Spa facilities
Whisk yourself away to paradise at the Holiday Green Spa. This relaxation area has everything you might need to unwind.
Unwind in this haven of peace, and let your worries melt away in the micro-bubble bath. Relax in the hydro-massage bath.
Immerse yourself in Arabic beauty and shroud yourself in the warmth of the steam room.
Massages
Let your worries melt away during a Horizons Lointains massage, ranging from  deep tissue massages, Hawaiian Lomi Lomi massages, creole massages with hot shells, Balinese massages, Californian massages or hot-stone massages.
Add a session in the steam room with the Escale Exotique treatment package or a hydro-massage bath with the Cérémonie Lointaine treatment package. Kids can also enjoy a bit of wellness with massages and facial treatments tailored to their skin.
Are you looking to be pampered as a couple? Choose the Cérémonie des amoureux treatment package and unwind as a couple with a steam room and whirlpool session, a massage and a glass of Champagne.
Book treatments, massages and access to the Spa at +33 (0) 4 94 52 07 60.
Only over 18s can access the Spa. Minors from age 16 can also access the Spa with adult supervision.
Treatments available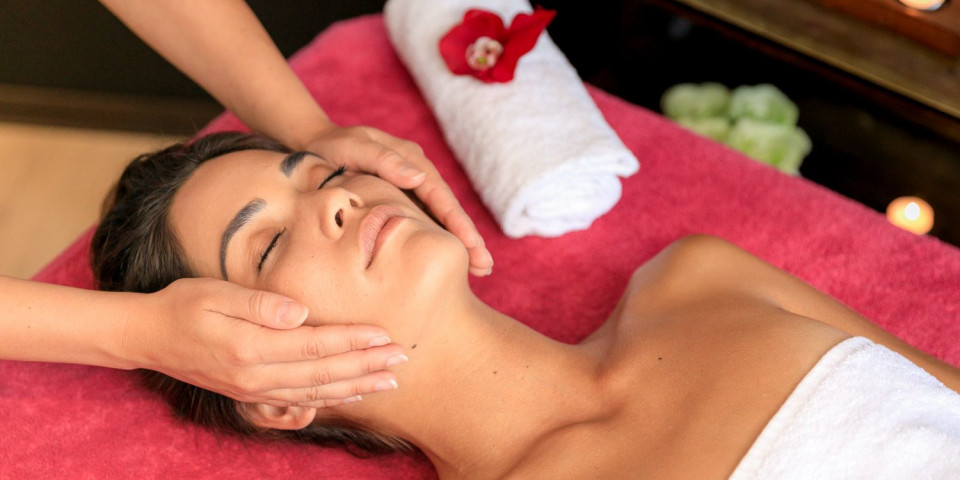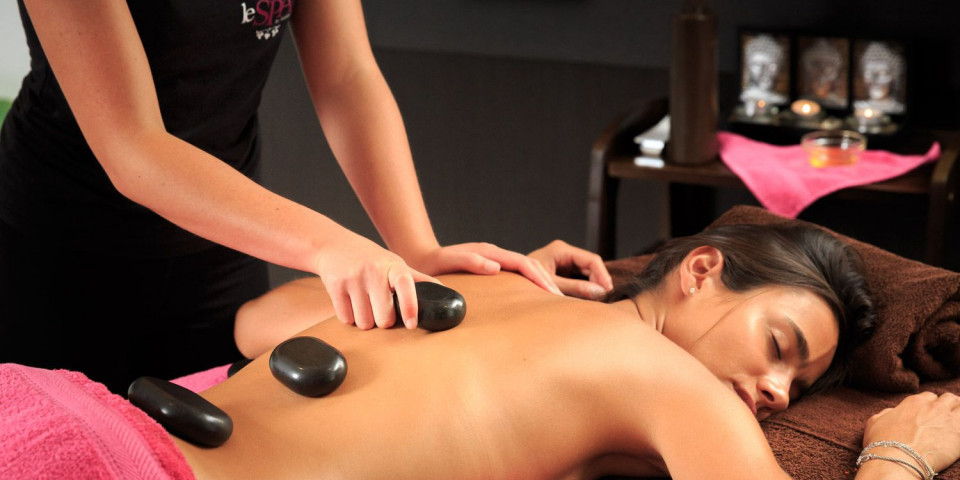 Face and beauty treatments
Our qualified beauticians will pamper you in one of the 4 treatment rooms where you can choose from a wide range of beauty treatments and packages. Envelope yourself in the exotic fragrances of a well-deserved treatment.
Using traditional techniques, French brands, La Sultane de Saba and Equatoria have created wonderful ways to escape the humdrum of daily life.
Do you want to truly unwind?
Pamper yourself with one of our Horizons Lointains facial treatments. Explore the world through the perfumes of our Voyage Japonaise facial treatment or our gold and Champagne lifting treatment. Relax to the max during a manicure, pedicure and eyelash tinting session.
Wellness packages
If you want to truly unwind, opt for one of our wellness packages. Over the course of a few days, enjoy relaxing at our Spa.
The Croisière bien-être en Polynésie treatment package begins with a steam room session and a Bora Bora exfoliation treatment using fine sand. Next, there's a whirlpool session and a mango body butter treatment. Followed by a steam room session with a back massage. It's finished off with an Aloha facial treatment and a Sweet Lomi massage.
It's the perfect way to get away from it all, isn't it?