Animations at camping

Sunêlia Holiday Green
Good humour and conviviality are the order of the day at Sunêlia Holiday Green! Don't just dream about a holiday by the sea, live it! Enjoy an unforgettable stay on the French Riviera at this 5-star campsite!
From sports activities to all-nighters and dazzling water shows, your campsite resort in Fréjus has something for everyone in your family!
Evening entertainment: jive to the rhythm of your holiday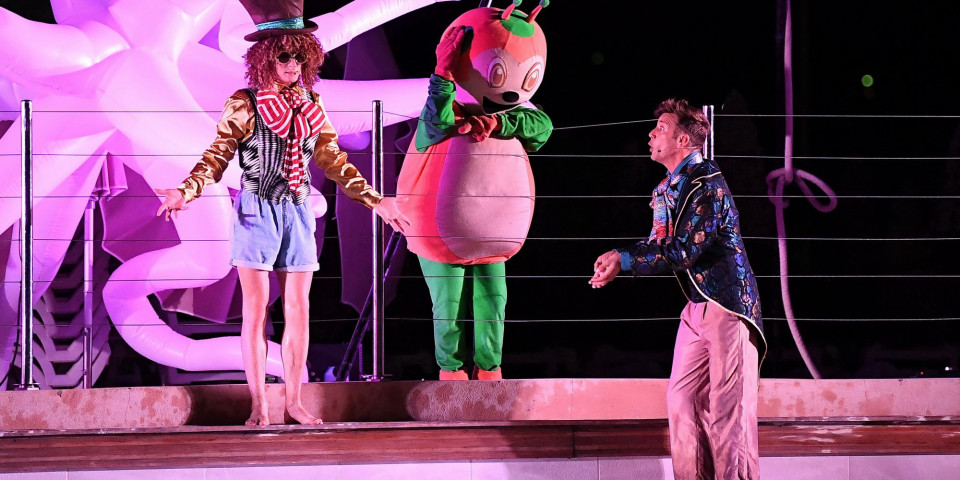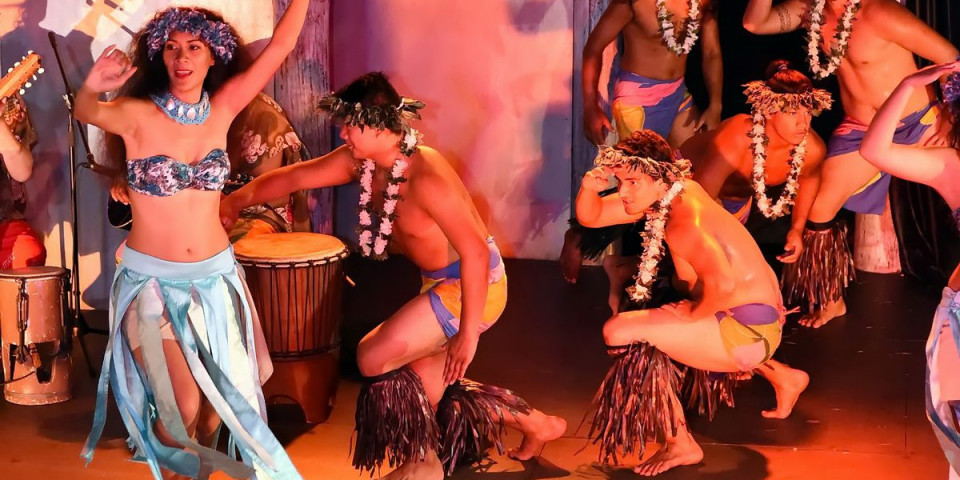 Shows
From June onwards, Sunêlia Holiday Green will be putting on some great shows with renowned companies and performers!
From Cabaret, Friday Show, Kids Show, hypnotism, hip-hop, hulu dances to comedy shows, liven up your holiday on the French Riviera.
Keep the party going during themed evenings on the bar's terrace.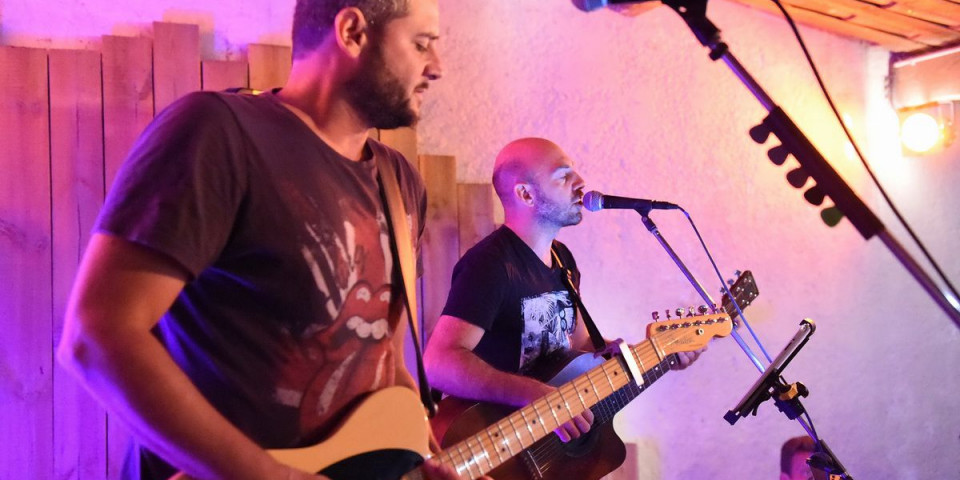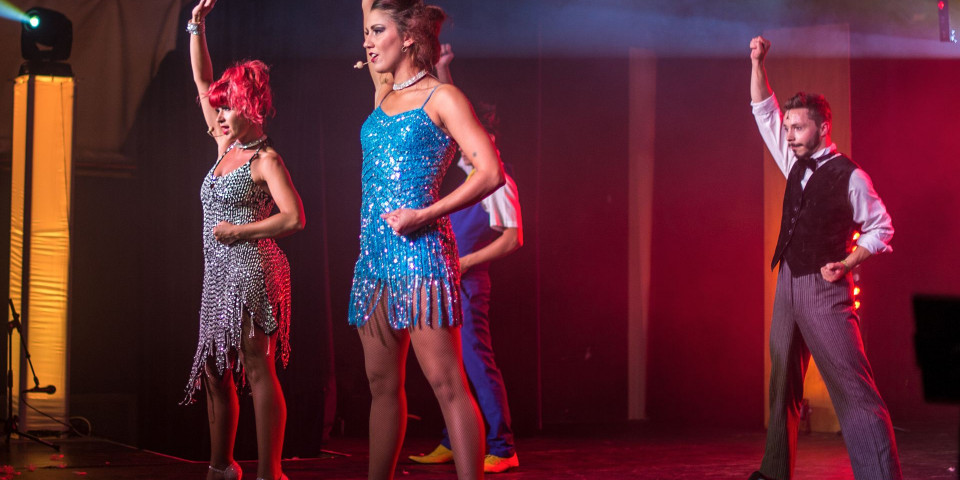 Concerts
As soon as the campsite opens, a rich and varied programme of acts is in store!
Come and listen to cosy soul, jazz, international variety, rock, pop or funk concerts. See or discover bands such as Noise Gate, Objets Trouvés, Lola Blanca, Aigail, Oldyz and Roy Roger.
This varied programme will certainly be the highlight of your summer evenings. Vibe to the rhythm of musical evenings with your family or as a duo.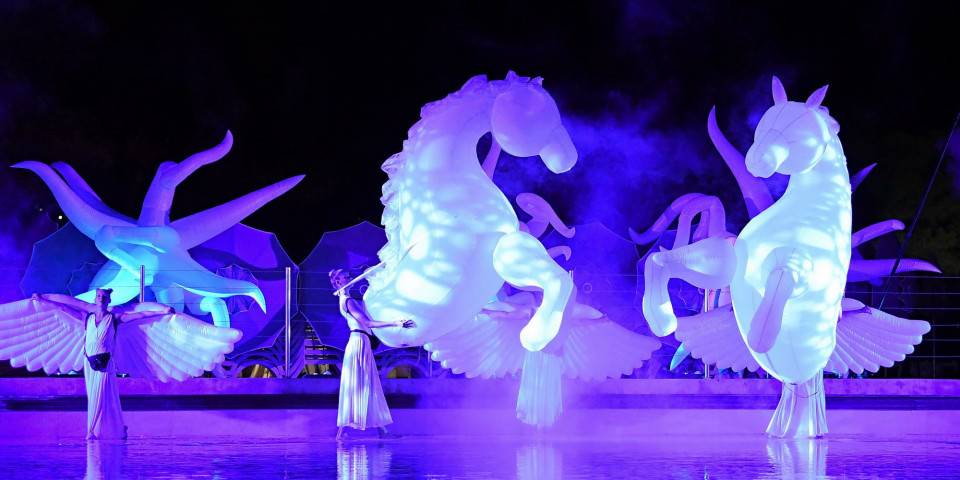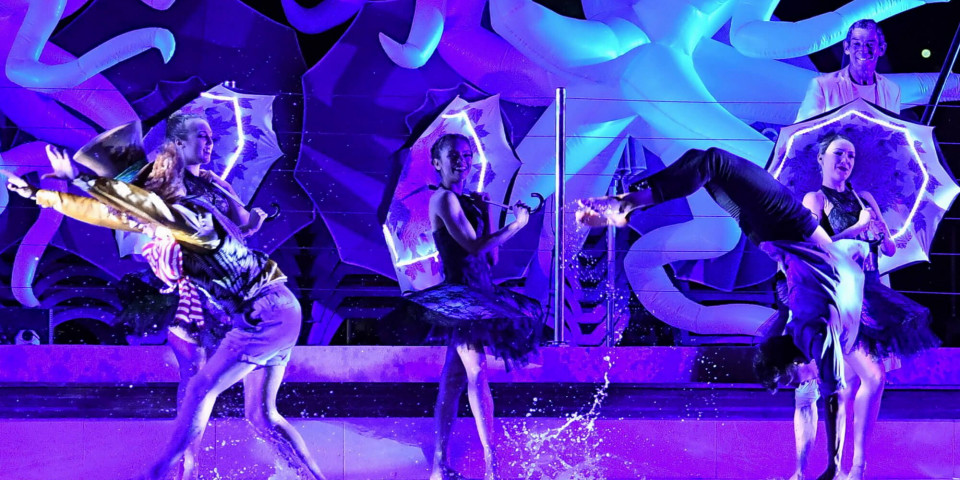 Water shows with the Institut National des Artistes du Music-Hall
On certain evenings, the pool starts to buzz with excitement! In partnership with artists from the INM, professional companies put on a show during the summer season.
All sorts of arts are on show, including circus and juggling workshops, Grand Cabaret, water shows, participation in the Grand Show, live singing, dancing and acrobatics.
The Disco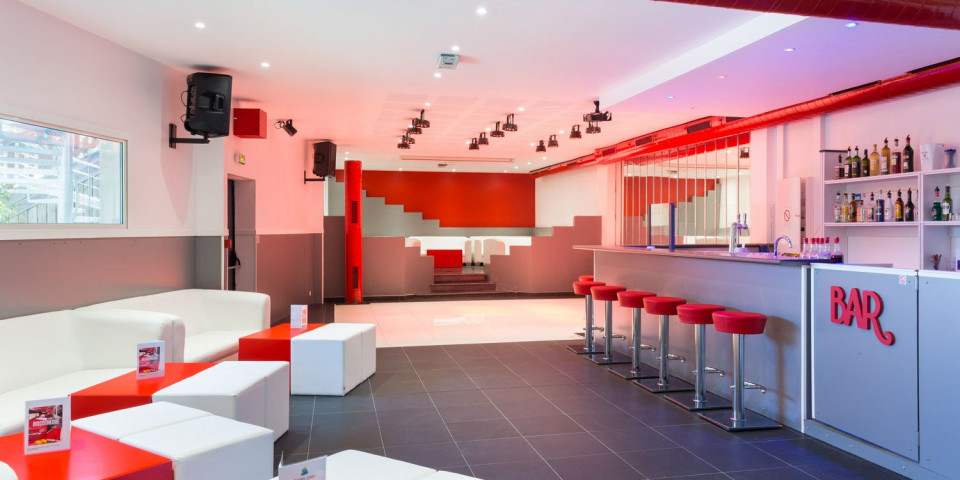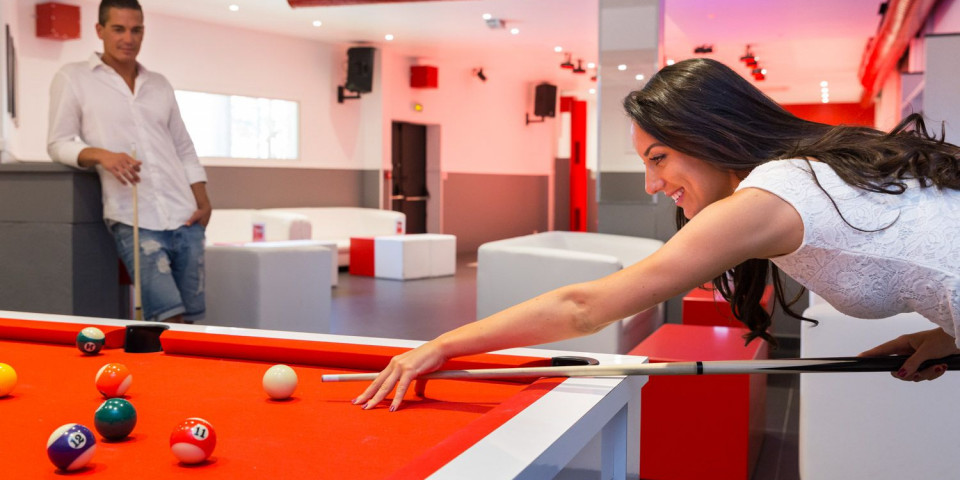 This fully air-conditioned, multifunctional space is designed for the whole family.
Even if its main purpose is to be a temple of music and dance, the campsite's disco also serves as a multimedia room to broadcast sports events, for Fifa tournaments and Just Dance competitions for teenagers, as a mini-disco for toddlers, and as a seminar and conference room for professionals.
Sporting activities in Fréjus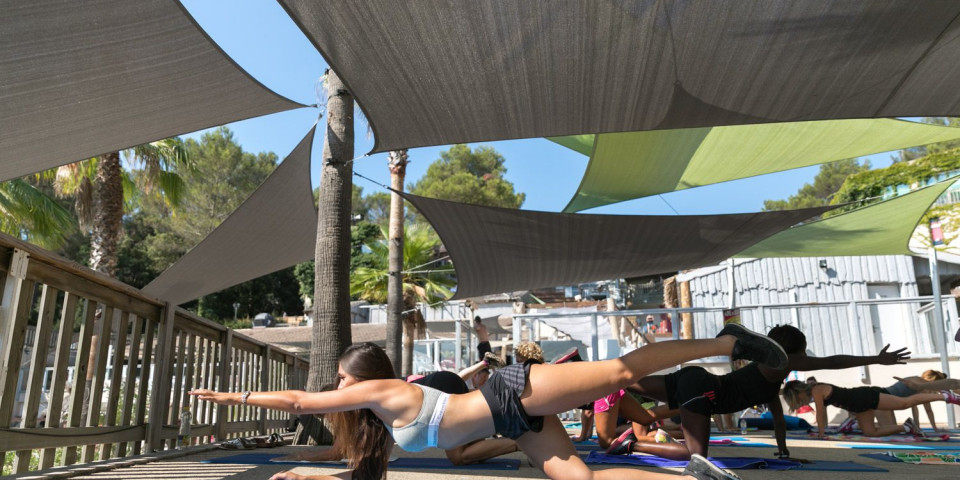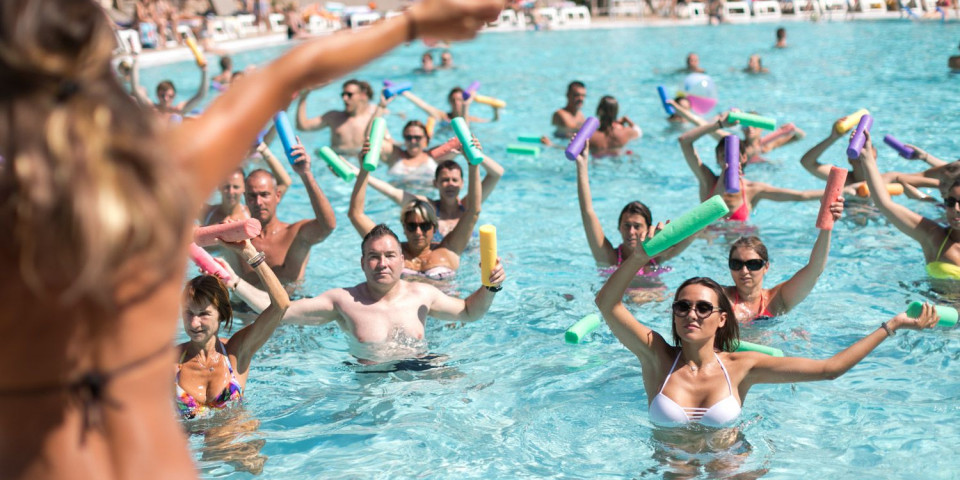 Group classes near the beach
Life at Sunêlia Holiday Green's 5-star campsite is full of sporting activities and entertainment. Whatever your age, there are a wide range of sporting activities on offer.
Athletics, water aerobics, yoga or Zumba classes, mountain biking, hiking and jogging in the countryside are available as group classes or as outings in the area.
You can also use the gym (€2 per session) or the athletics course for an outdoor workout.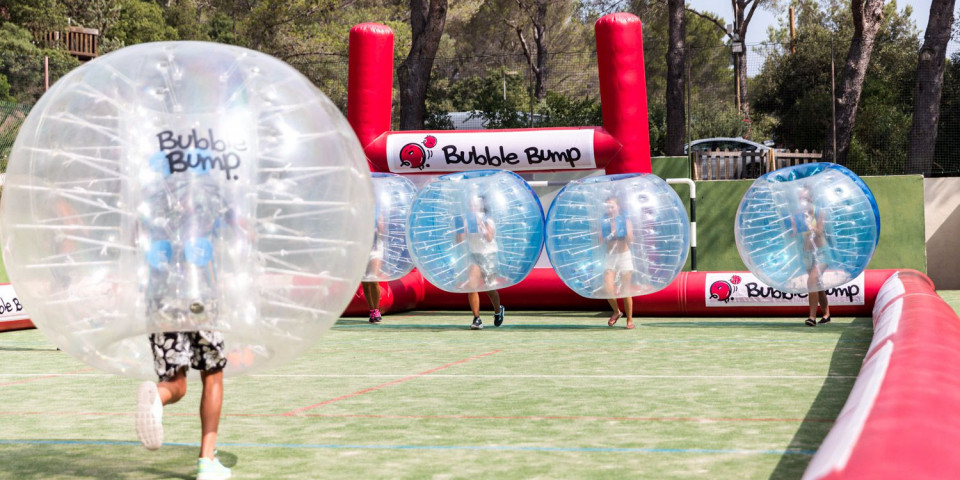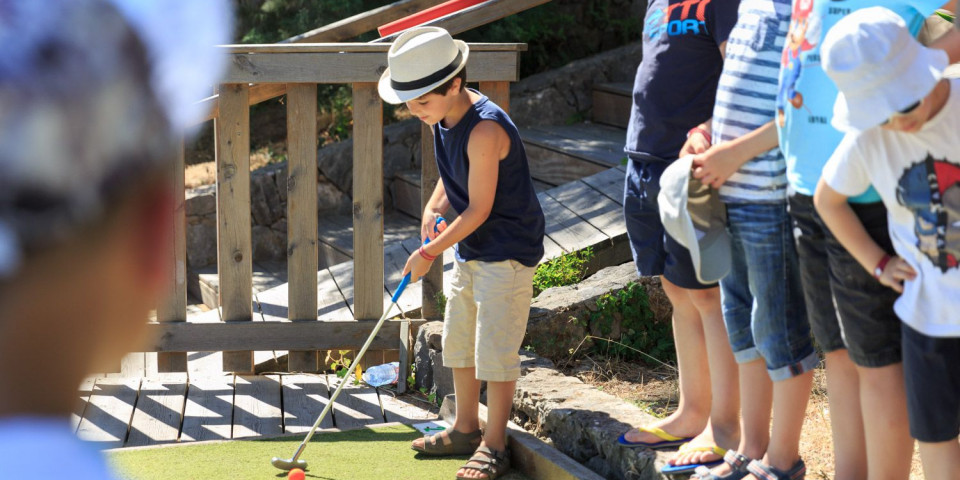 Sports
Do you want to get your heart pumping during your holiday? Check out Sunêlia Holiday Green's sports facilities!
If you want to make new friends, get down to the multi-purpose sports ground where you can take part in football, volleyball and basketball tournaments. You can also take part in water volleyball tournaments in the pool. Try out bubble football, where classic football is bounced on its head.
Break out your rackets and paddles and take on your loved ones on our tennis courts and ping-pong tables. Make unforgettable memories and try beginner's scuba diving, archery, mini-golf and climbing.
Mini farm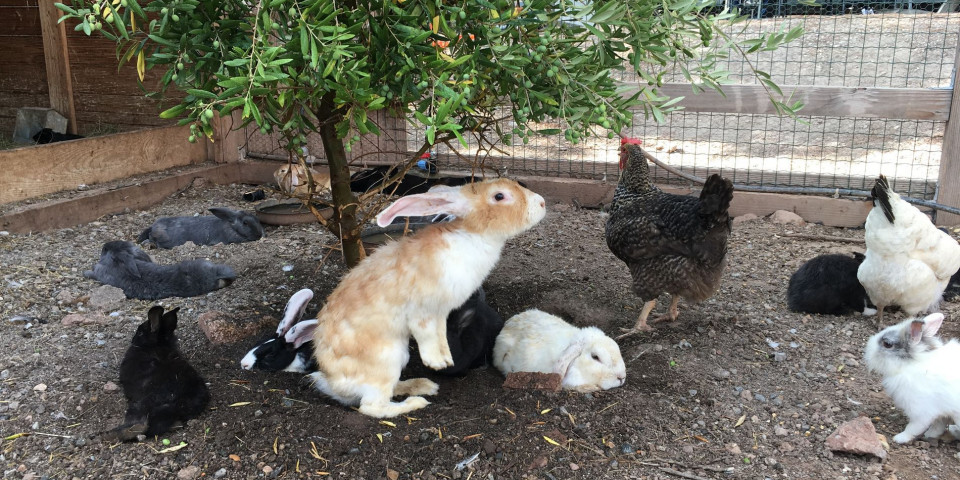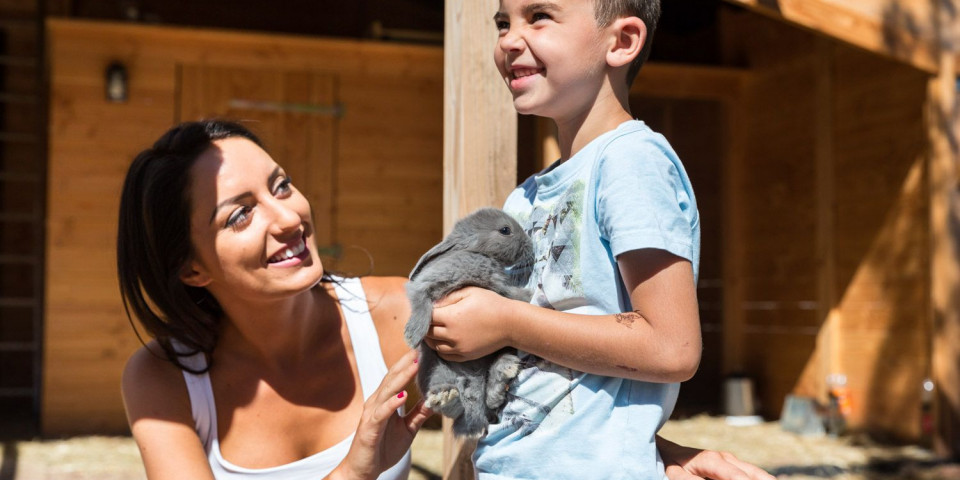 Make special memories with your kids by taking them to the campsite's mini farm.
Feed rabbits, guinea pigs, chickens and ducks at the mini farm, a favourite with kids and adults alike. The mini farm can be visited, upon request or with activity leaders from the kids' club, free of charge for holidaymakers at Sunêlia Holiday Green.
Save up your veggie scraps and bring them to feed to the animals. It's environmentally friendly and lots of fun for the kids!