Choose a camping spa holiday and relax
Treat yourself to a camping spa break this year and balance your body and mind. Many Sunêlia luxury campsites in Europe have spa facilities onsite. It's a great way to boost your well-being!
Pamper yourself at a campsite with a spa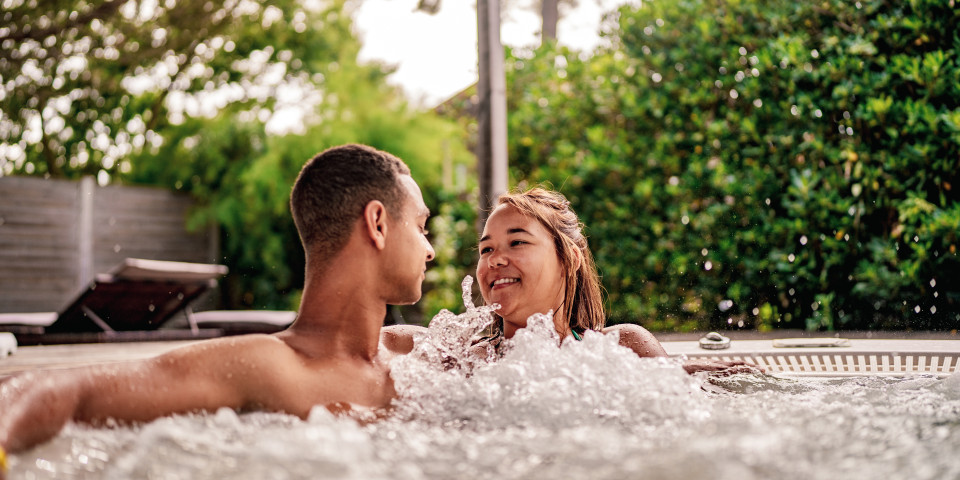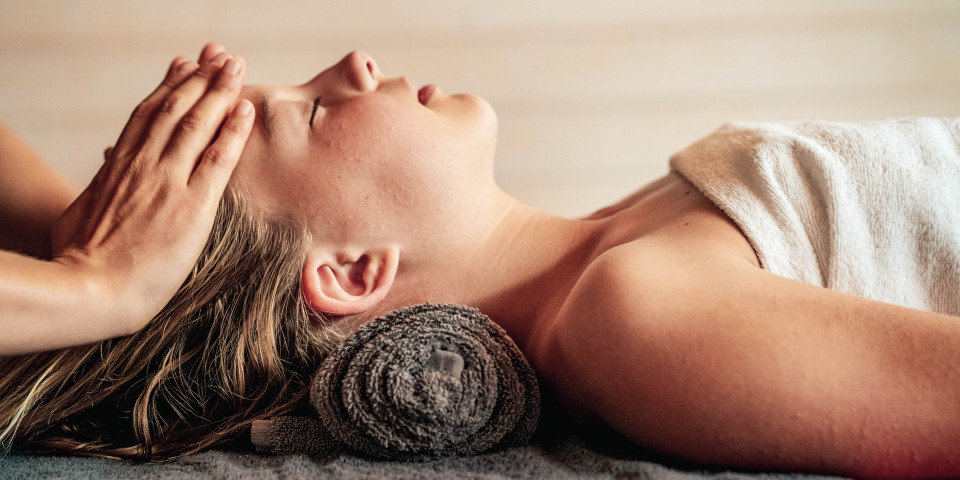 Do you need a break?
Imagine sitting in a whirlpool bath with the jets of warm water gently massaging you before you take a dip in the campsite swimming pool. Our wellness campsites come with a modern onsite spa where you can take some time out for yourself.
Why not book a camping holiday at a 4-star campsite in France or camping in Spain with spa facilities and enjoy time in the sauna and jacuzzi? Our professionally trained staff can pamper you as you indulge in one of the luxury beauty treatments.
The perfect gift
If you're taking a nature camping holiday and want to surprise someone, why not book them a massage at the campsite spa? A spa treatment is the perfect gift for a birthday celebration or an anniversary present.
Conveniently situated on the campsite grounds, you can enjoy the spa facilities without having to travel. Make the most of your countryside campsite or camping holiday by the beach and experience the relaxing hydro-massage and detox.
Choose camping with spa facilities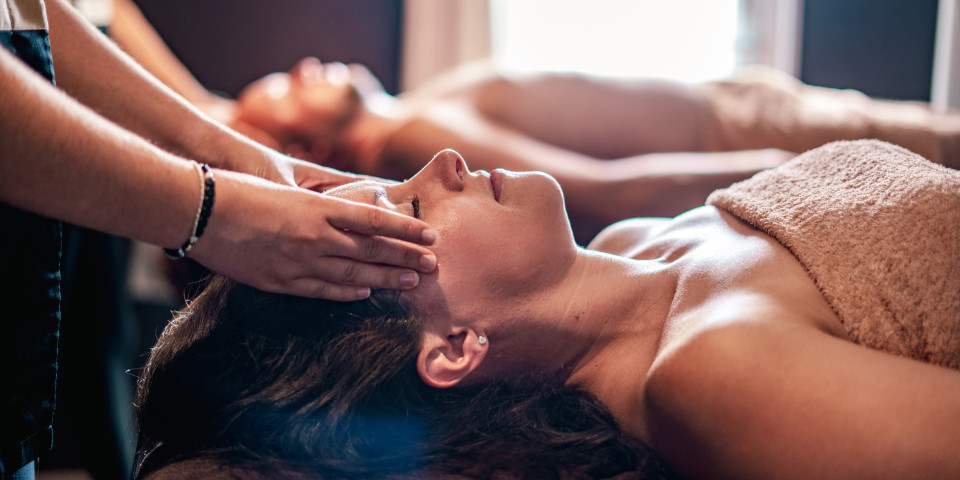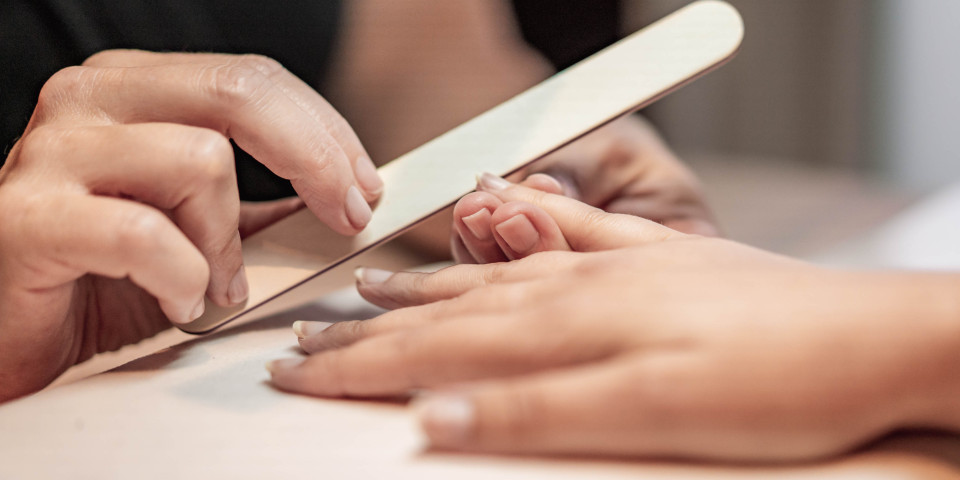 Revive yourself and feel great
A holiday allows you to let go of stress and return home feeling healthy and relaxed. Select a campsite with a heated swimming pool and begin the day with a calming swim before heading to the spa for a morning of pure pampering.
You'll leave feeling refreshed and ready to try out the water sports at your campsite by the lake. You can also soak up the sun if you're staying in a Mediterranean campsite or take a hike from your mountain campsite.
Luxury camping with a spa
The beauty of a glamping holiday is that there is something for everyone. The kids can enjoy splashing in the campsite water park while mum and dad relax on their sun loungers. Our 4 and 5-star campsites offer plenty of activities, from sports for teenagers to group Zumba or aqua aerobics classes.
If you want a spa treatment and are on a family camping holiday, you can book the little ones into the kids' club where our qualified staff will keep them busy.
Our campsites in France will take care of your wellness with therapeutic massages, relaxing saunas and a range of beauty treatments to invigorate you.
Chill out on a campsite with a spa trip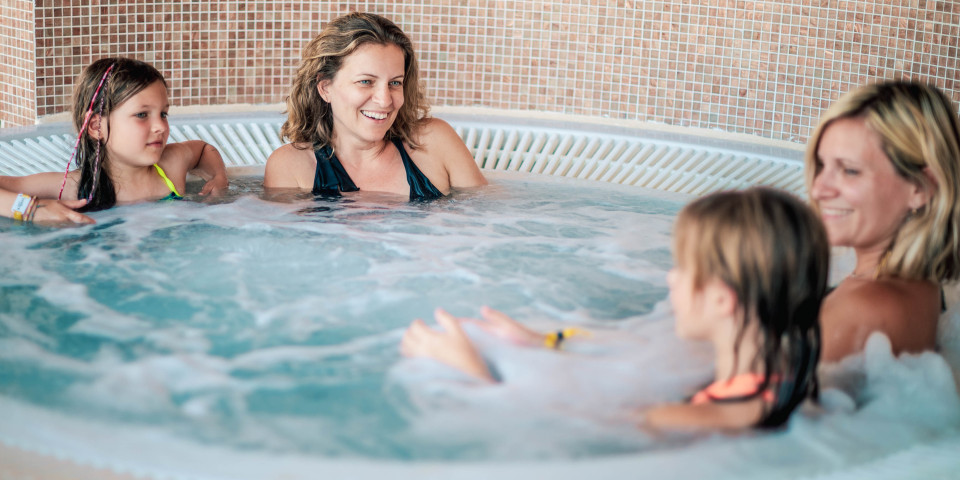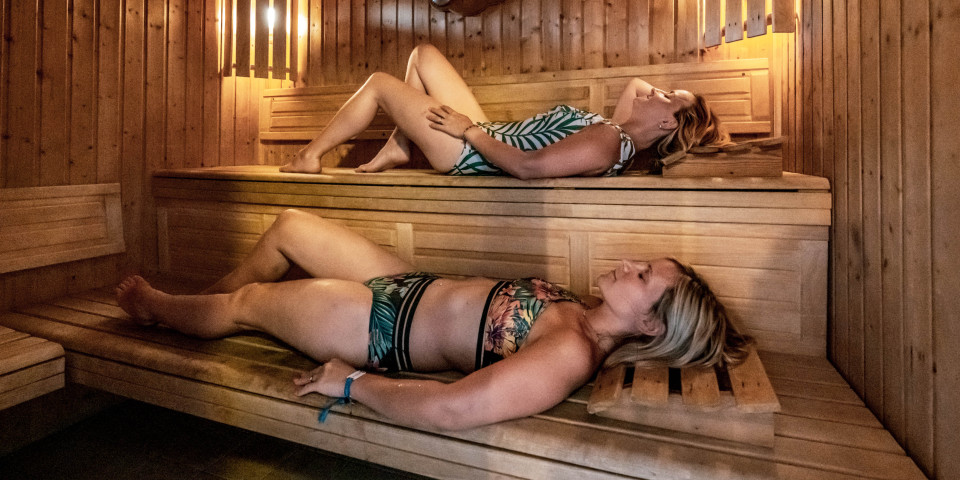 Are you searching for a relaxing retreat?
If you're not sure where to book your next camping holiday why not head for one of Sunêlia's zen campsites? Surrounded by greenery and set in acres of countryside, this is the way to relax your body and mind.
The only thing you need to do is choose your favourite book or music, sit back, and take in the peaceful surroundings. If you feel like a gentle stroll, you can explore the surrounding countryside before returning to your luxury camping accommodation for a soak in the luxury jacuzzi.
Camping by the sea – the perfect destination
Choose a campsite on the Atlantic coast and try out surfing or wind sailing before a relaxing swim in the campsite swimming pool.
Camping by the ocean gives you a sense of freedom – the wind in your hair, the smell of the sea and long beaches for the kids to run on. Then pamper yourself will an afternoon of wellness at the campsite spa.
Sunêlia has a wide range of European campsites for families, groups and couples.
Have you ever visited Italy? Why not try our Italian campsites located on the luxurious Italian Riviera? Or head to a campsite in the Netherlands and hire a bike to discover how flat Holland actually is. The choice is yours!
Relax and chill out on a spa camping holiday in Europe.
3 key points to remember
Spa camping will leave you feeling refreshed and rejuvenated.
Sunêlia holidays are all about water – swimming, the sea, and water parks.
Every Sunêlia campsite has a swimming pool.