Entertainment on the


Sunêlia L'Hippocampe campsite
Do you fancy an action-packed, entertaining holiday in Provence?
From May to September, the activity leaders at Sunêlia L'Hippocampe love to organise a wide range of varied activities, with something for the whole family.
With a simple goal in mind: to make sure you have an unforgettable holiday and to satisfy the needs of everyone! Come to the French countryside, for an entertaining holiday filled with sports activities, themed evenings and dance lessons.
Enjoy an exceptional holiday in Provence on this 5-star campsite!
Check out our standard programme of activities and entertainment
Evening entertainment while you're on holiday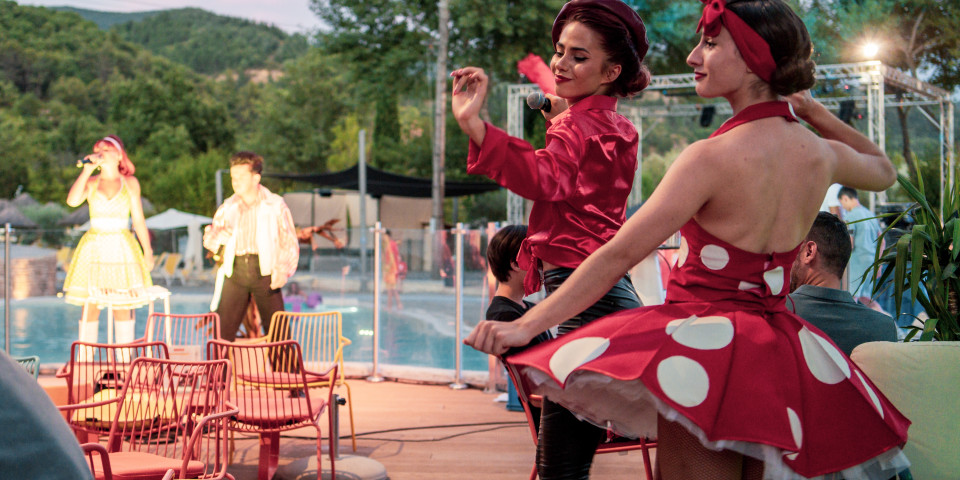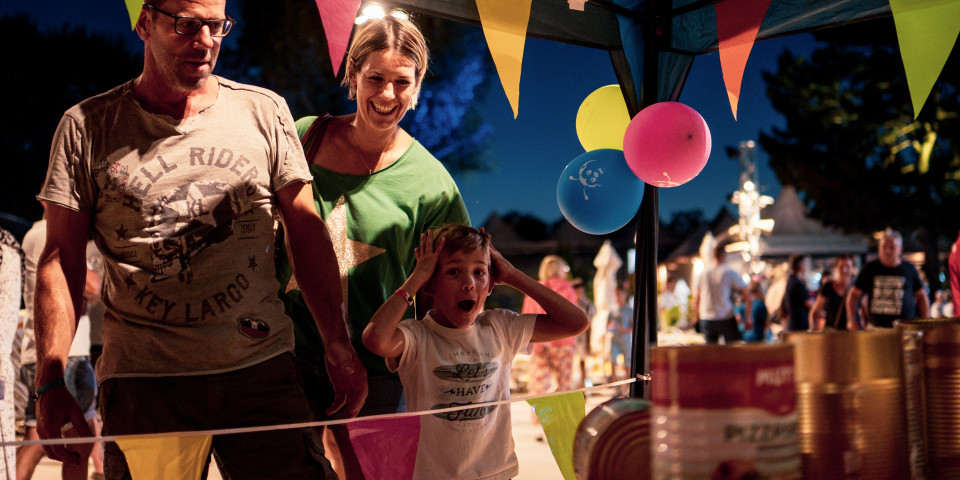 Shows and cabarets
People of all ages will be delighted with the programme of entertainment we've concocted for you, for your holiday in the PACA region, on the French Riviera. Sunêlia L'Hippocampe has a varied programme of evening entertainment, with something for everyone! Every weekday evening in the summer, there will be some festive evening entertainment on offer.
Around the swimming pool, on the outdoor terrace or under the big top, come to the Class and Lounge evenings, cabarets, see circus acts and the big sound and light show.
In the most welcoming and friendly atmosphere, take part in the evening fairs, games, silent disco, pool party, foam or fluorescent parties, camper's show and much, much more.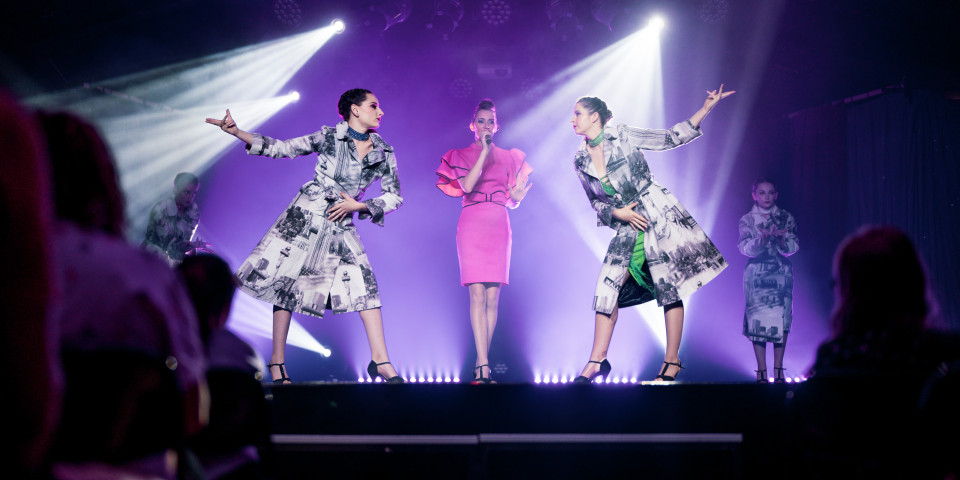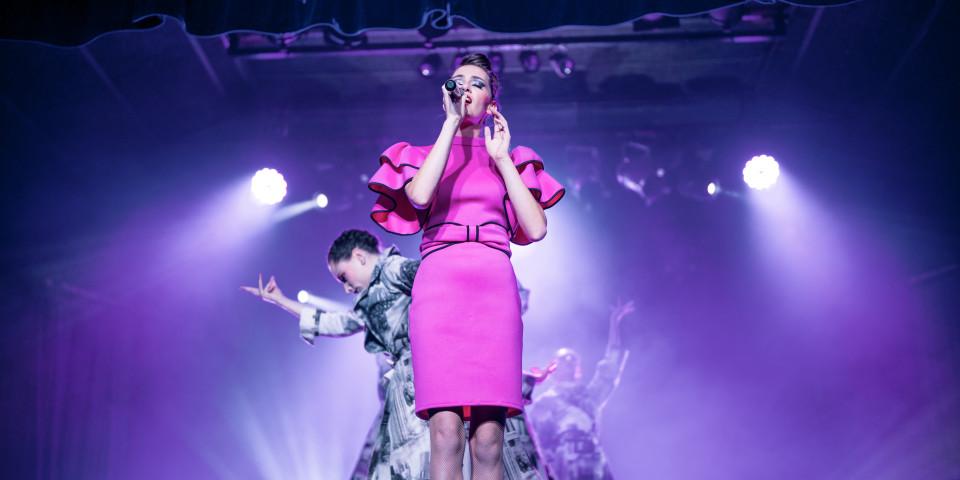 Shows from the Institut National des Arts du Music-Hall
Come and watch the shows from the companies from the Institut National des Arts du Music Hall, that have become a real institution for this campsite.
On some evenings in the week during your holiday in Provence, the pool is transformed into the ultimate show venue! These shows are not-to-be-missed during your holiday at Sunêlia L'Hippocampe. This incredible company perform their shows filled with song, dance and comedy several times per week.
Sports activities on the campsite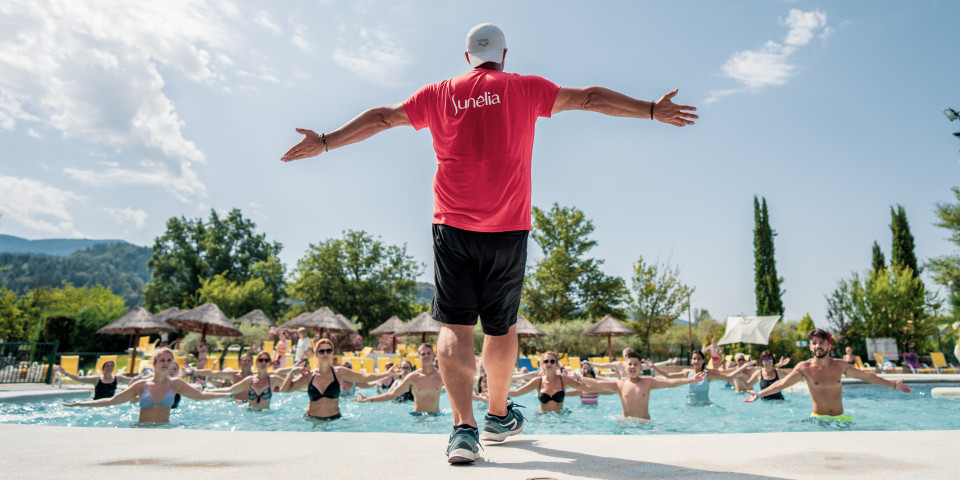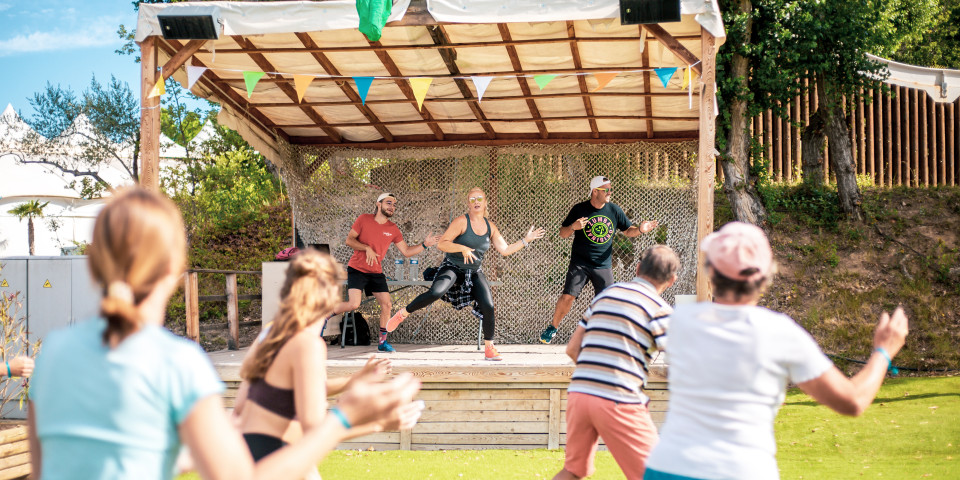 Group classes
Take advantage of your holiday in Provence to pick up a new exercise regime or just carry on with your usual fitness routine at Sunêlia L'Hippocampe!
From Sunday to Friday, the entertainment team organises morning fitness classes free-of-charge, including aqua aerobics, fitness and muscle warm-ups, cardio kickboxing, zumba, circuit training, step sculpt, yoga, animal motion and introductions to Latin dances.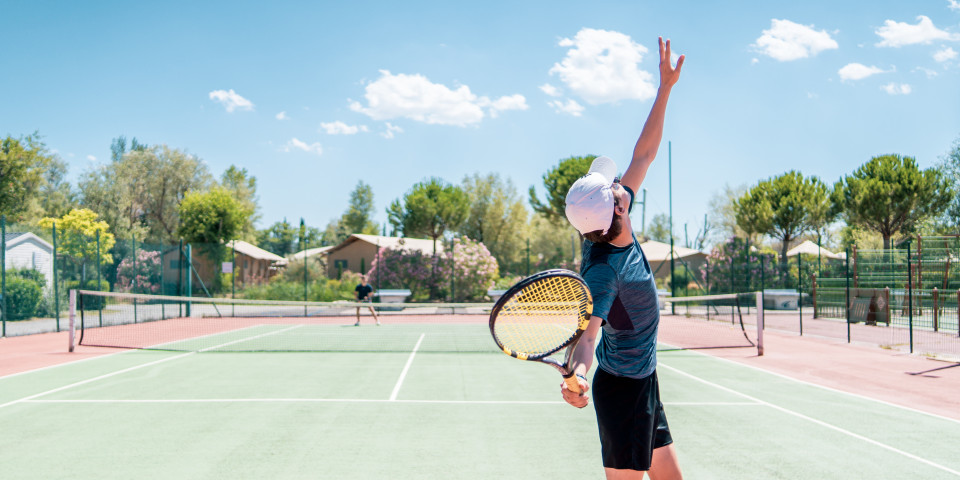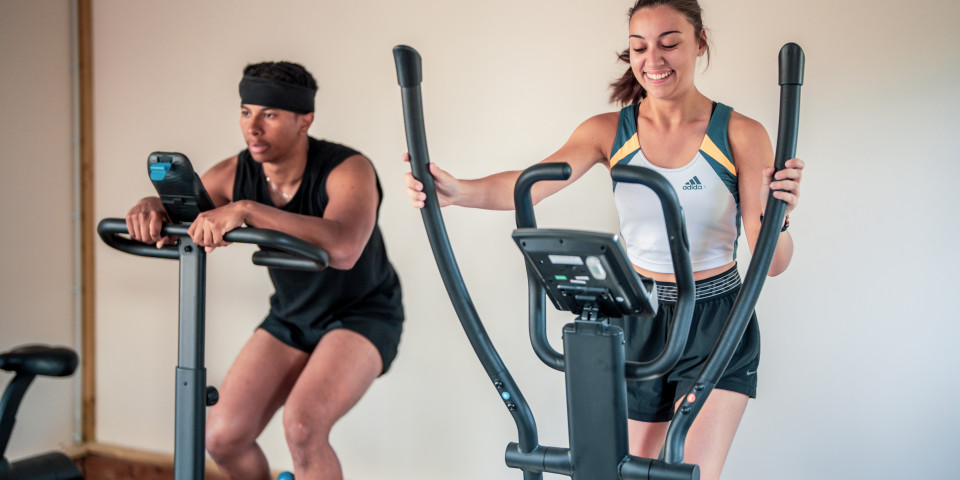 Sports facilities and tournaments
Your holiday in Provence is all about sport and the great outdoors!
Join other holidaymakers for a game of basketball, handball or football on the multisports pitch. Near the lake, come to the volleyball court and take part in a beach volleyball match.
In the summer, sporting tournaments are organised 2 to 3 times a day.
Some of the most popular ones are the badminton, ultimate frisbee, dodgeball tournaments, darts competitions and petanque tournaments at the petanque pit.
Whether you've come as a family or with friends, go head-to-head on the tennis courts and table tennis tables.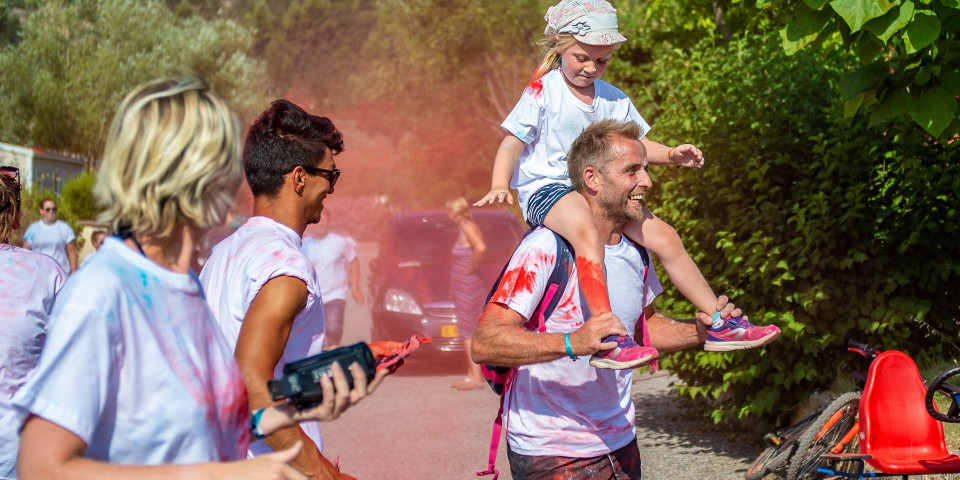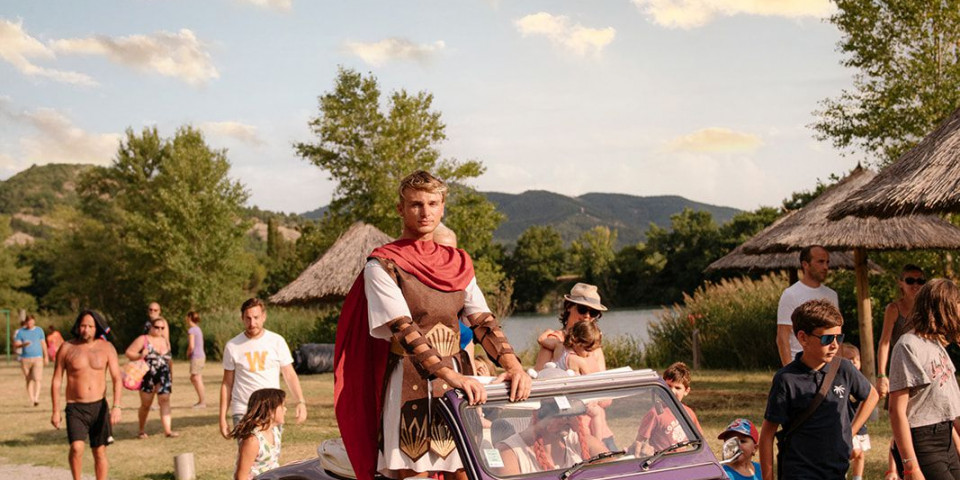 The Colour Run
During your summer holiday in Provence, you'll enjoy taking part in some of the campsite's iconic events, to experience something exceptional.
With your children, come and take part in the 5-km fun run on your open-air accommodation establishment, the Colour Run. You'll end the run covered in colourful orange, green and pink powder, and with lots of great memories to take home with you!
Sports activities in the surrounding area of the campsite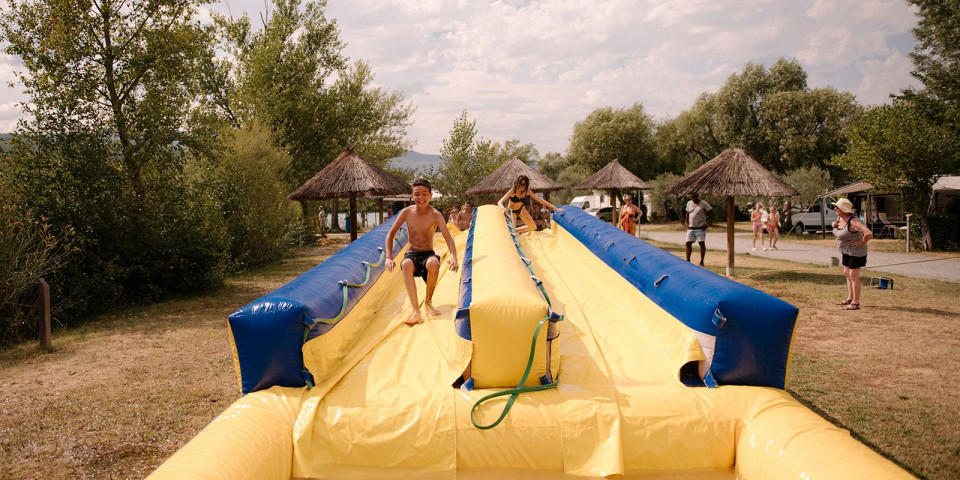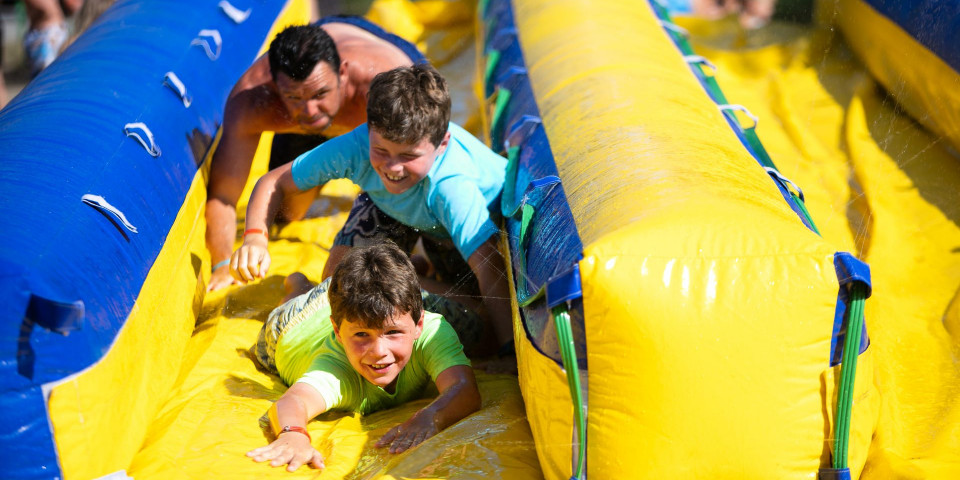 Unmissable events on the campsite: Olympic games on the Durance
Do you want to take on your neighbours from the next mobile home? Take part in the Durance Water Games!
On the inflatables, participate in a relay with your team, including various activities (canoeing, stand-up paddle and much, much more) and cross the finish line ahead of the others to win the trophy!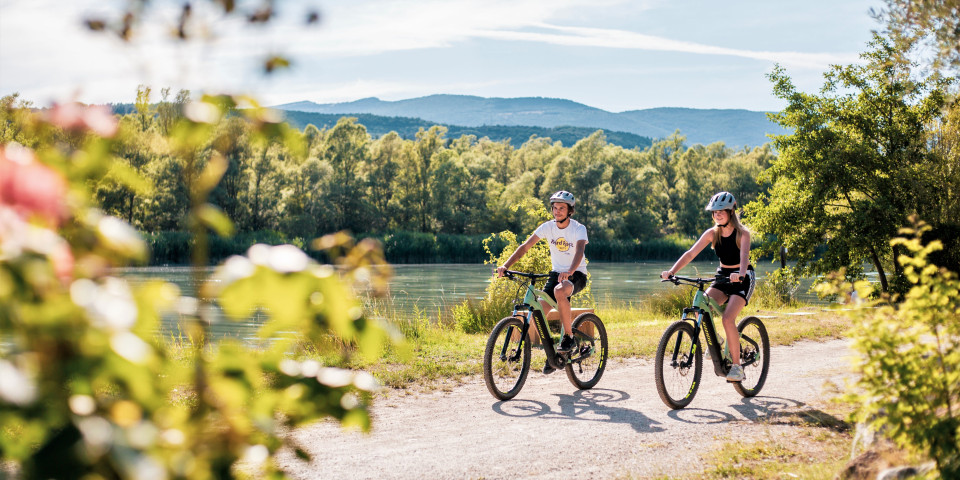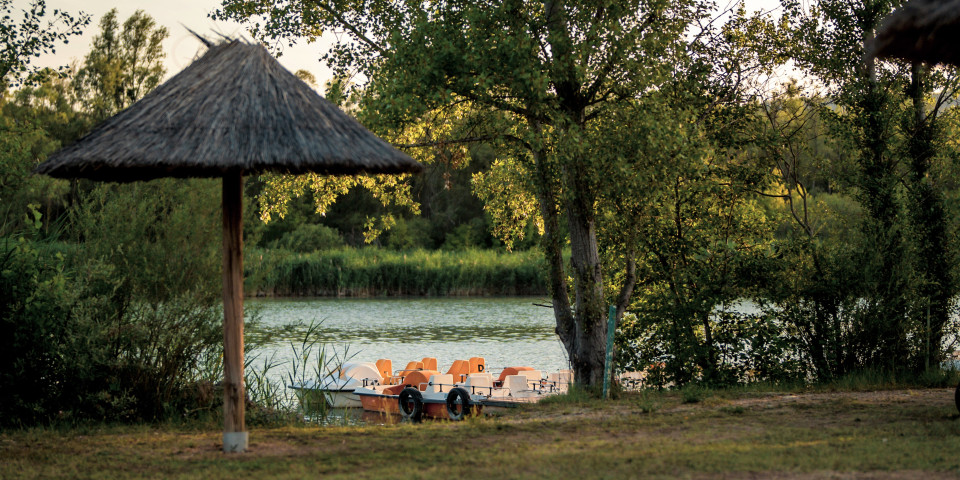 Water sports on the lake
You'll find the Durance river running down below the campsite. There is a wide range of water-based activities available on this river, so you and your family are guaranteed an action-packed day on the riverbanks.
Experience the joys of sailing with our partner Durance Nautique. Get an introduction to stand-up paddle, sailing on a small boat called an 'Optimiste' or hire a canoe, pedalo boat or electric boat and sail around the lake with your family.
This is a very popular place for fans of fishing (line fishing or fly fishing). Choose your spot along the riverbanks and fish to your heart's content.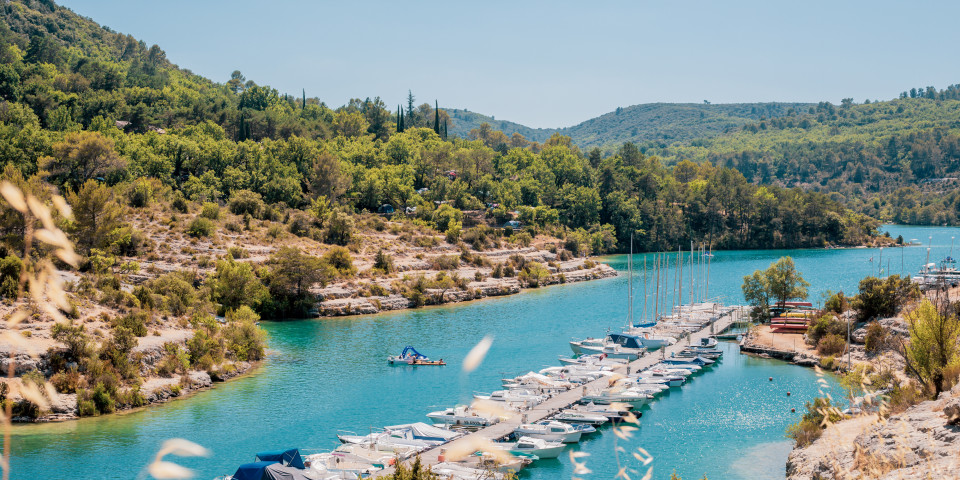 A variety of activities and outings
Are you a fan of outdoor leisure activities?
Near this 5-star campsite, there is a wide range of sports activities available in the region. It is the ideal destination for hiking and mountain biking, and whether you are new to these activities or already passionate, you will enjoy exploring the 350 kilometres of waymarked trails.
If it's a rush of adrenaline you're looking for, try out rafting, canyoning, canoeing down the Verdon Gorges, paragliding, climbing, via ferrata, hang gliding, parachute jumps and much, much more.