Camping with spa in Volonne in the Alpes de Haute Provence
Wellness at the


Sunêlia L'Hippocampe campsite
Treat yourself to a spot of pampering on your holiday in Provence at the Sunêlia L'Hippocampe.
In July and August, enjoy the relaxing and beauty treatments in the wellness area on this 5-star campsite. Unwind in the massage room and let your tense muscles relax.
Our spa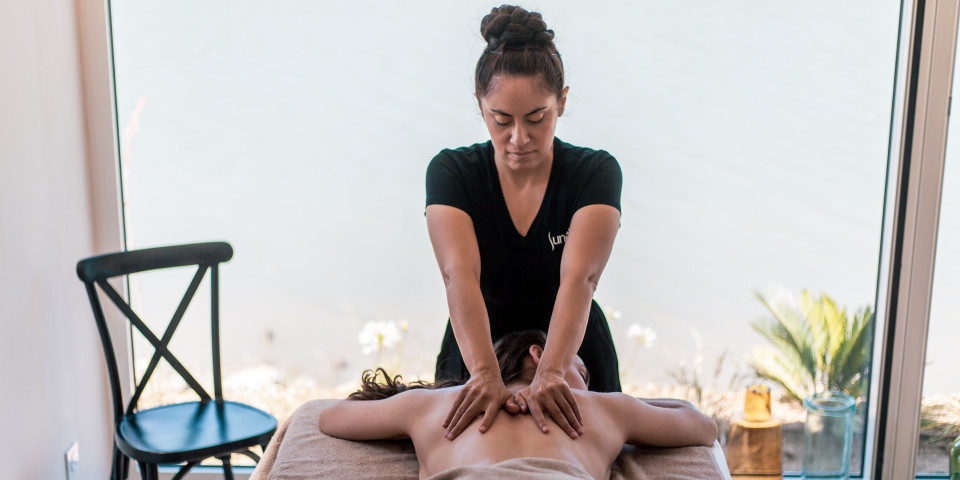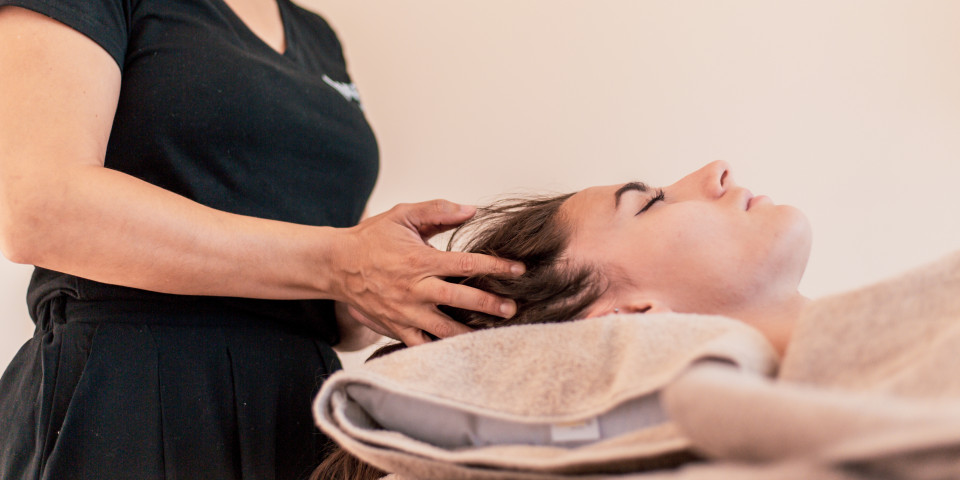 The Nature Spa : massages and relaxing treatments
open in July and August - from Sunday to Friday
9am-1pm (closed on Saturdays) - 9am-1pm and 2pm-7:30pm on Tuesdays and Thursdays
After getting your muscles warmed up, enjoy a relaxing massage in Volonne in our wellness area. In the expert hands of our professional masseuses, treat yourselves to a very pleasant, relaxing experience during your holiday.
While you're on holiday here, come to the shores of the lake and treat yourselves to a spot of pampering in the midst of the lush-green, Provençal countryside.
This is the ultimate relaxing experience and you'll feel utterly at peace, the air filled with the intoxicating and relaxing scents of the massage products.
That's also what holidays are all about!
Book your treatments and massages with our spa's team.
The required age to access the Spa is 18 years old or 16 years old if accompanied by an adult and signing a waiver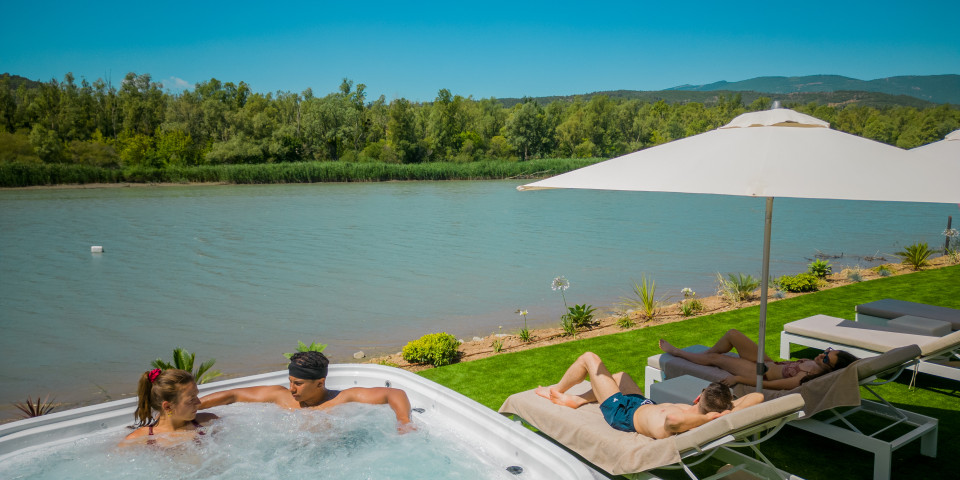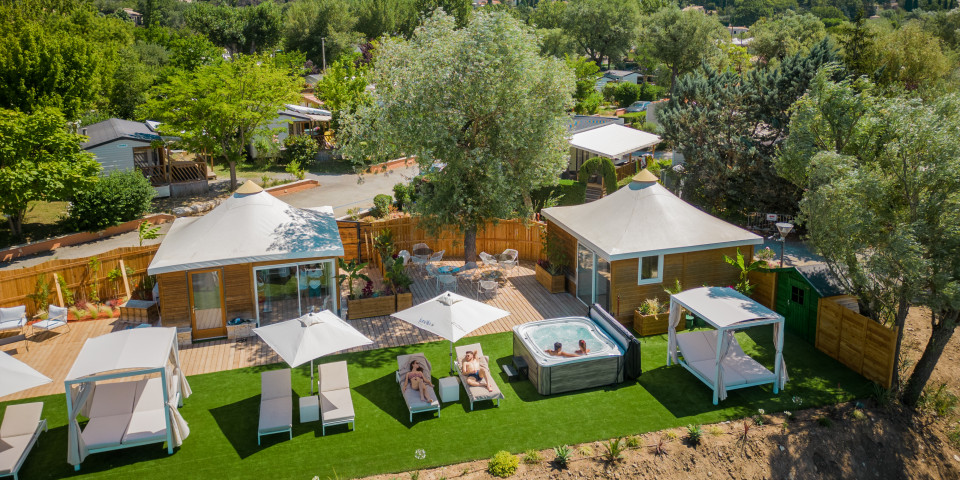 Relaxing in our solarium
Do you fancy getting a nice golden tan? While your other half and the children are having fun in the outdoor pools, why don't you come and relax in our solarium?
This relaxing space is in a quiet grassy area, providing a real haven of peace and serenity for your holiday.
Lie down on one of the sun loungers and just let yourself be lulled by the lapping waters. Surrounded by the typical greenery of Provence, just enjoy the warm sun and relax.