Camping in Brittany – enjoy a relaxing holiday
Do you want a family-friendly holiday to keep the kids entertained every day? Are you looking for a couple's camping holiday to escape the daily routine? Brittany is the perfect destination to discover uncrowded beaches, hidden coves, and stunning countryside.
Brittany derives its name from the British people who moved to the area in the 5th century. Today Brittany combines its Celtic origins with the traditional French lifestyle to offer an amazing camping holiday destination in western France.
Why choose your next camping holiday in Brittany?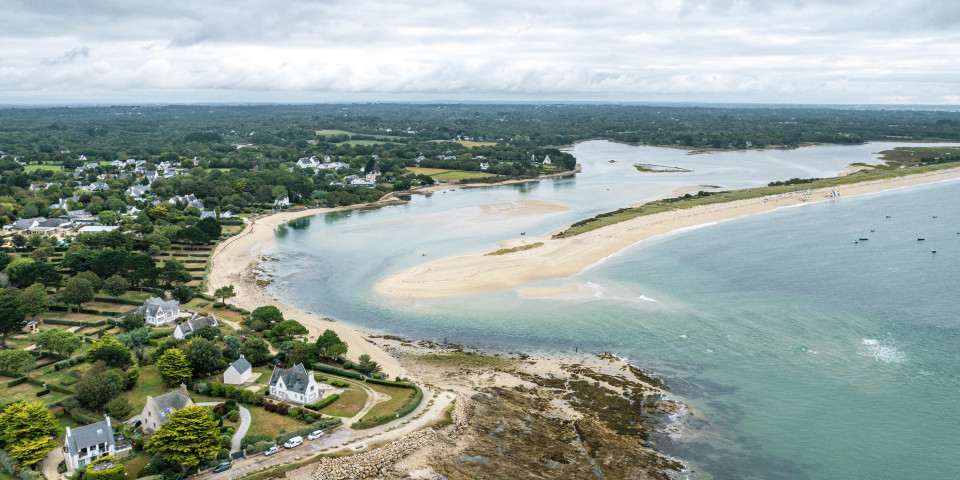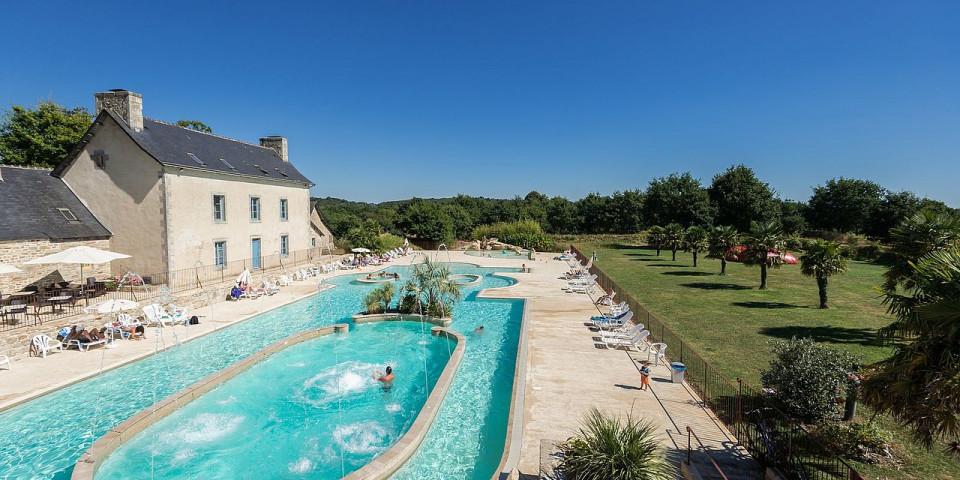 Camping for culture lovers
With one of the longest coastlines in France, a holiday in Brittany is ideal for beach lovers. From miles of golden sands to pretty rocky coves, this delightful region offers plenty of beaches to choose from. A great choice for nature lovers too, exploring the quaint inland villages and tranquil French countryside has to be part of any camping holiday in Brittany.
Each area of Brittany has its own unique environment, from the wild Atlantic coast in the north to the tiny islands of the Gulf of Morbihan in the south, this popular holiday destination is packed with natural attractions.
The historic town of Quimper is one of the oldest towns in Brittany. If you love history, you'll enjoy discovering the quaint timber-framed houses and visiting the ancient 13th century cathedral. For a great celebration of the local culture, the popular July festival with Celtic music, dancing and plenty of entertainment is not to be missed.
Our 4-star campsite in Quimper offers a selection of mobile homes or camping pitches to choose from, where you'll experience the luxury of a real home-from-home holiday. The Sunêlia L'Orangerie de Lanniron campsite is located near the Odet River and is the perfect place to spend a peaceful day in the 17th-century Parc de Lanniron gardens.
The beauty of Finistère
Brittany is easy to navigate and staying at one of Sunêlia's campsites in Brittany allows you to explore the rocky coastline of Finistère. This attractive region of France is reminiscent of the wild coasts of Cornwall and Ireland and holds a magical ambience. A visit to the standing stones of Carnac will leave you wondering about the mystery of this region.
Within less than an hour's drive from your luxury campsite with pool in Quimper, you'll find the Finistère peninsula, with its rugged coastline, breath-taking walks and tourist-free secluded coves.


Family and couples campsites to get back to nature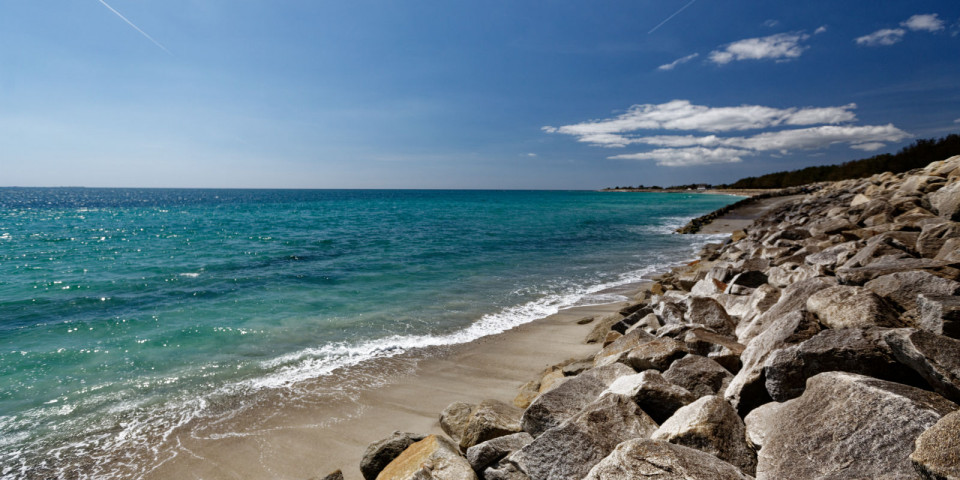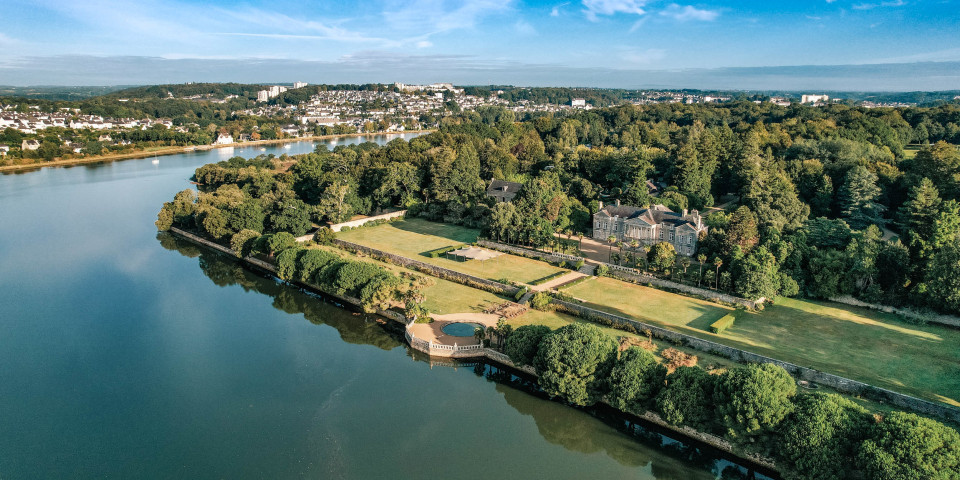 Brittany – a favourite location for families
Leave the tablets and mobile phones behind and show the kids the beauty of the countryside. Brittany is packed with natural wonders and is full of places to spend family time together.
It's also a romantic holiday location to tour with your partner. With so many campsites near beaches, picturesque woodlands and countryside, and activities for children, Brittany is a popular family campsite choice. You can keep the kids entertained at one of the campsite's water parks in the morning and take them exploring in the afternoon. Why not hire mountain bikes for some family fun?
There are plenty more fun things to keep the kids entertained on camping holidays in Brittany. You'll find aquariums, animal parks, and forests to explore. History lovers will be enchanted by the medieval castles of Ille-et-Vilaine, which are full of ancient legends and the world of King Arthur. Of course, there's also the good old-fashioned bucket and spade and ice cream day out to keep the kids busy, particularly when you choose a campsite with direct access to the beach.
The fascinating pink granite coast
If you're looking for a romantic break a 4 or 5-star camping holiday is for you. Wake up slowly in the morning to a leisurely French breakfast of coffee and croissants by the campsite pool while planning your day. For a mystical attraction, you'll never forget a visit to the Pink Granite Coast in the Côtes d'Armor region of Brittany. This collection of pink-hued rocks, shaped into the strangest formations will leave you speechless.
Take a picnic, visit in the afternoon and stay for the sunset, when the light catches the pink of the rocks to create a magical environment. Finish your day back at your campsite with a romantic dinner for two in the campsite restaurant.
Things to do on your camping holiday in Brittany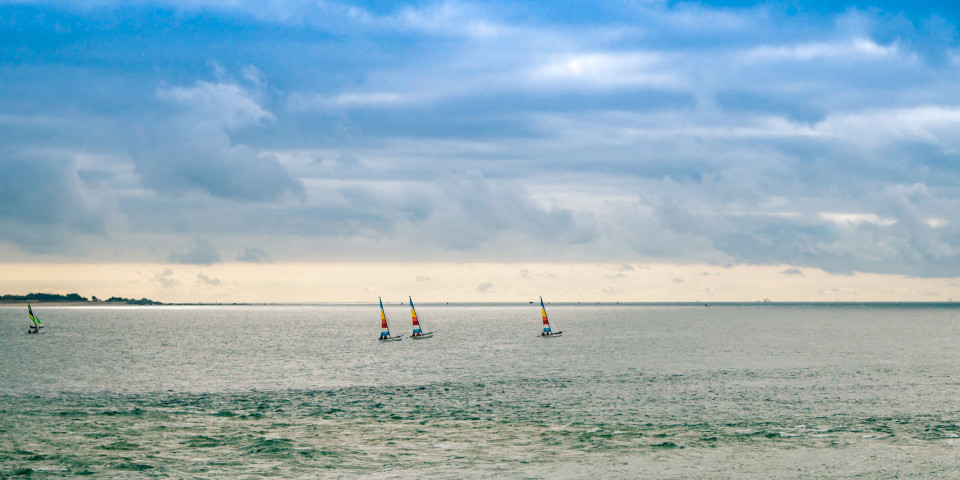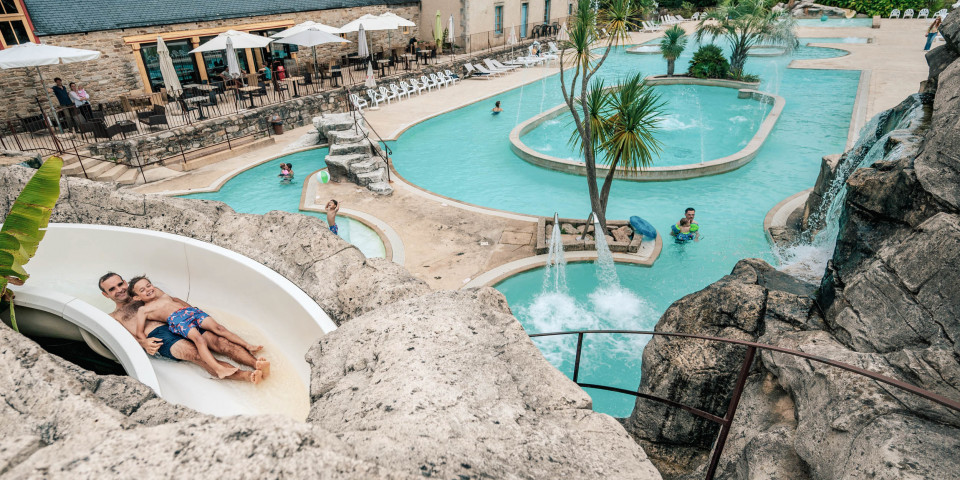 Water sports to try in Brittany
From exploring the port city of Saint-Malo and the pretty bay of Mont Saint Michel to relaxing days on a sandy beach without a care in the world, Brittany offers a variety of things to do. With its position on the Atlantic Ocean, Brittany is the ideal place to try out your surfing skills. Whether you're a novice (there are plenty of clubs to take lessons) or a pro, surfing is an exhilarating sport. Several Sunêlia campsites are near beaches, so you can combine your camping holiday with your love of the waves.
If you enjoy the water, there are lots of other sports to try in Brittany – kayaking, windsurfing, kitesurfing, canoeing and sailing. You'll be spoilt for choice as there's so much to do for lovers of the ocean and the great outdoors. If the kids have always wanted to have a go at their favourite water sports, then Brittany is the place to do it.
Brittany – a great destination for hiking and fishing
If you're a family that enjoys setting off for the day with your rucksack to explore the local region while on a camping holiday, you'll love Brittany. From hills and rugged coastal paths to flat sandy beaches and forest trails, there's something for every level of hiker. After a day's walking what better way to relax than with a dip in one of the campsite swimming pools, followed by a delicious French dinner at the campsite restaurant?
Whether you love freshwater or saltwater fishing, Brittany is a great fishing holiday destination. There are fishing tours available, or you can find a lake or spot by the coast to set up your fishing gear. Once you've returned to your nearby campsite you can cook your catch on the campsite barbecue, and wash it down with a delicious glass of French wine.
Brittany is a great place to visit and has some of the best campsites in France. A camping holiday gives you the freedom and flexibility to take life at your own pace. Easily accessible, the ferry ports of Roscoff and St Malo are within an easy drive of the Sunêlia Brittany campsites.