Camping with spa in Bussang in the Vosges
Campsite wellness at


Sunêlia Domaine de Champé
Relax and unwind at Sunêlia Domaine de Champé during your holiday in the Vosges. Throughout the year, escape to the Spa, which was awarded the Spa de France label.
Unwind with our wellness treatments and let go in our relaxation facilities, such as the sauna, steam room, whirlpools, duo treatment rooms with massage tables and relaxation room.
Give in to the relaxation and harmony of Spa Pure Altitude! Add in a little relaxation to your holiday with a face and body treatment in the beauty area. Let our beauticians expertly pamper you in the treatment rooms and get cosy under the fake fur blankets.
Our spa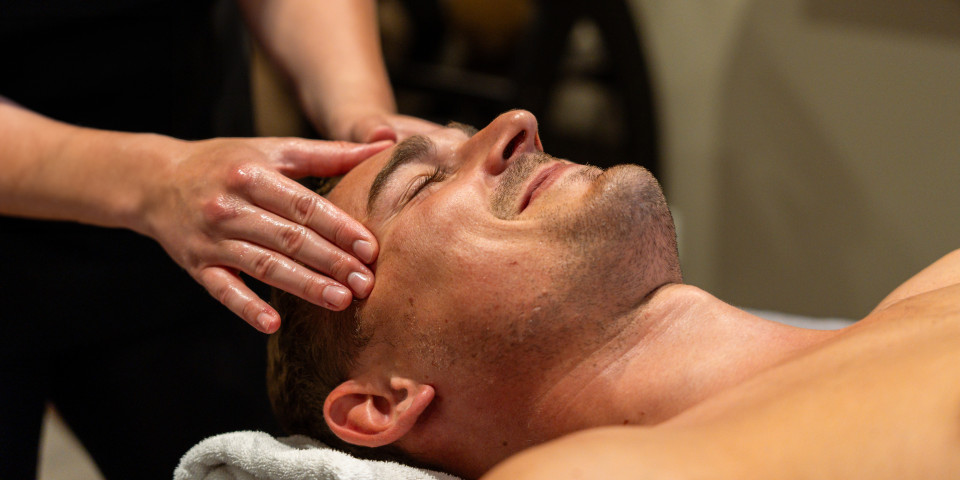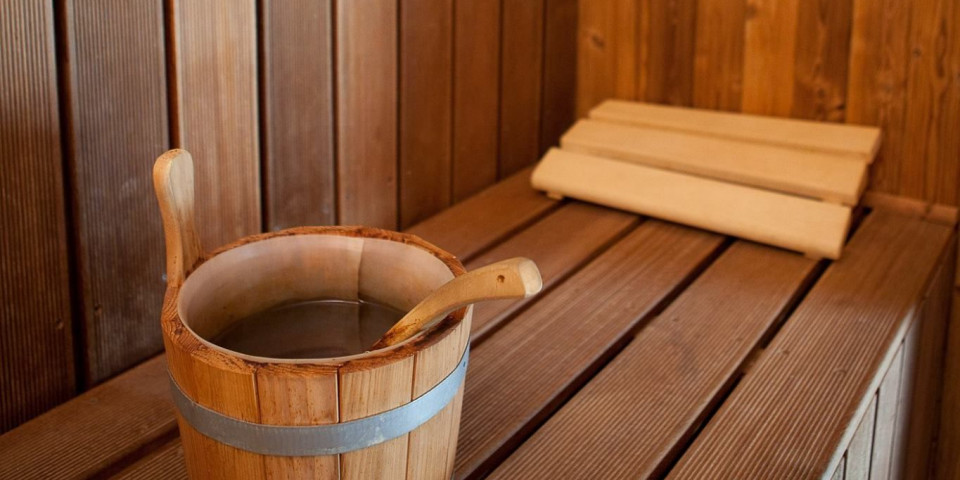 Spa Pure Altitude: A Moment of Bliss, Just For You
Open every day throughout the year, except Tuesdays
3 p.m.-8 p.m. on Mondays and Wednesdays, 3 p.m.-9 p.m. on Thursdays and Fridays and 10 a.m.-4 p.m. on Saturdays and Sundays
Holidays are about getting away from it all and relaxing! The relaxation facilities at Spa Pure Altitude's traditional Vosges-style wooden chalet, next to the pool, are ideal in helping you to unwind.
Let go of your daily worries in one of the 2 whirlpool baths in this cosy atmosphere. Dive into the soothing waters and let go of any worries.
Depending on your chosen relaxation routine, opt for the dry heat of the sauna or let yourself be enveloped in the humid steam bath of the steam room.
Book treatments, massages and access to the Spa at reception or by calling Christèle at +33 (0) 6 82 43 47 15 or Julie at +33 (0) 6 72 86 61 98
Only over 18s may visit the Spa. Minors from age 10 may also visit the Spa with adult supervision

Wellness packages
Starting from a standard package (access to the sauna/steam room and relaxation area), check out our other packages:
Bien-être package: unlimited access to the sauna, steam room, pools and relaxation area: 18 euros/person
Balneotherapy is available for an added fee: 7 euros
Please get in contact with a staff member at the Spa for bathrobes and Champagne.
Body treatments and massages
Our qualified beauticians will pamper you in a moment of relaxation with a selection of body treatments and relaxing rituals in this zen setting.
The fragrances in our Baïja ritual will whisk you far away with orange blossom, lotus and ginger, or rose and lychee. Our Blanc comme neige treatment or our candle ritual will deeply nourish your skin, leaving you with the feeling of pure wellbeing.
Release your muscular tension with a hot stone massage. Target parts of your body through Californian massages and body scrubs.
Hone your energy with our relaxing Rituel des 7 Chakras. Relax your body and awaken your soul with hot stone and 7 crystal massages.
Beauty, parents and kids' treatments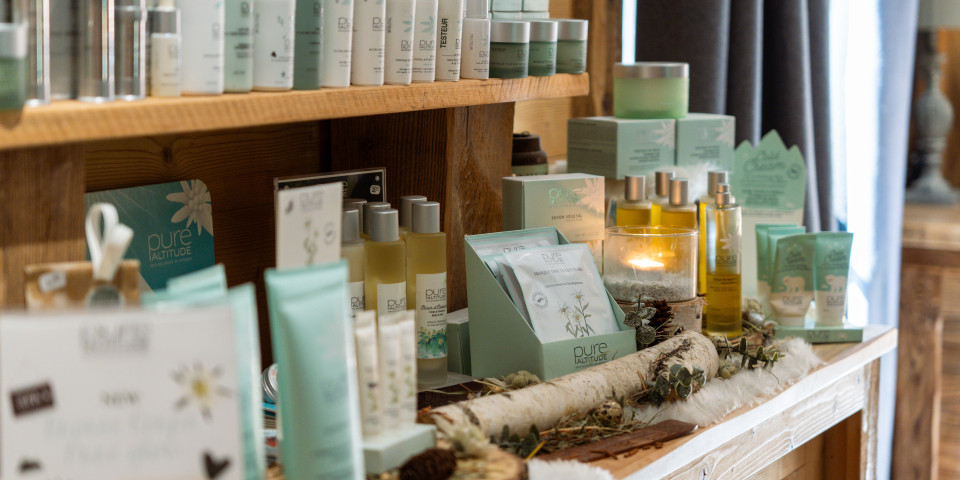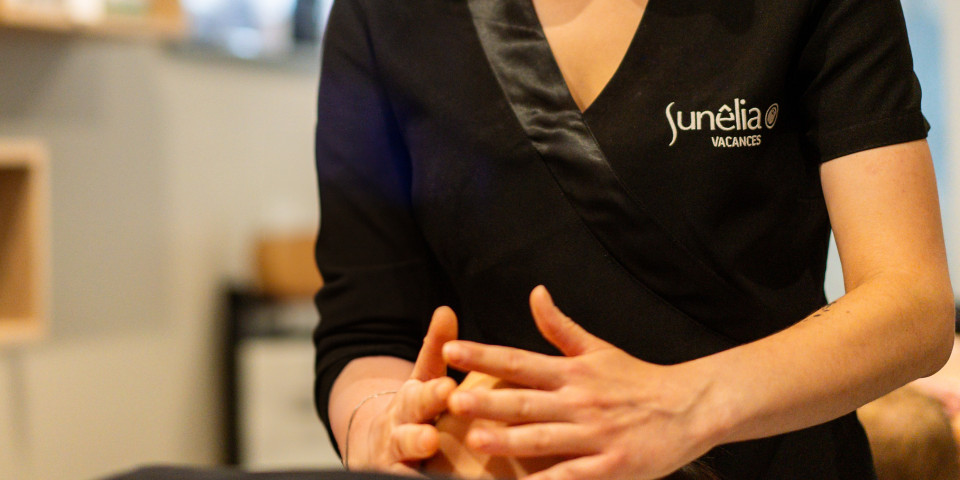 Beauty treatments
Do you want your boost your skin's glow?
Get pampered as a duo, with our facial treatments including a cleanse, exfoliation, massage, treatment and mask for your skin type.
Boost your skin and deeply soothe your muscles with the Bulle D'Oxygène treatment. This traditional facial treatment is intensely relaxing.
Fade those wrinkles instantly with hot stones during the D'Stress ritual.
Feel the benefits of the Pure Altitude line with the Éclat de Givre treatment. Deeply cleanse and boost your skin with the Pureté treatment.
Treatments for kids and teens
Visit Spa Pure Altitude for a moment of wellness with your kids. Enjoy a relaxing back massage or a facial as a duo and leave with a little treat for your little one.
Relax with your family during Spa Family! Every Wednesday, book a slot at the Spa with your kids over the age of 10 (by reservation only, from 3 p.m. to 6 p.m.).