Camping Argeles sur Mer : take your next family holiday
Whether you want to spend your days on the beach, by the swimming pool or exploring the countryside, camping in Argèles sur Mer promises you a holiday destination to remember. Located in the south of France where the spectacular Pyrenees mountains meet the sea, there's something for everyone at Sunelia's Argèles sur Mer campsite.
A luxury campsite in Argèles sur Mer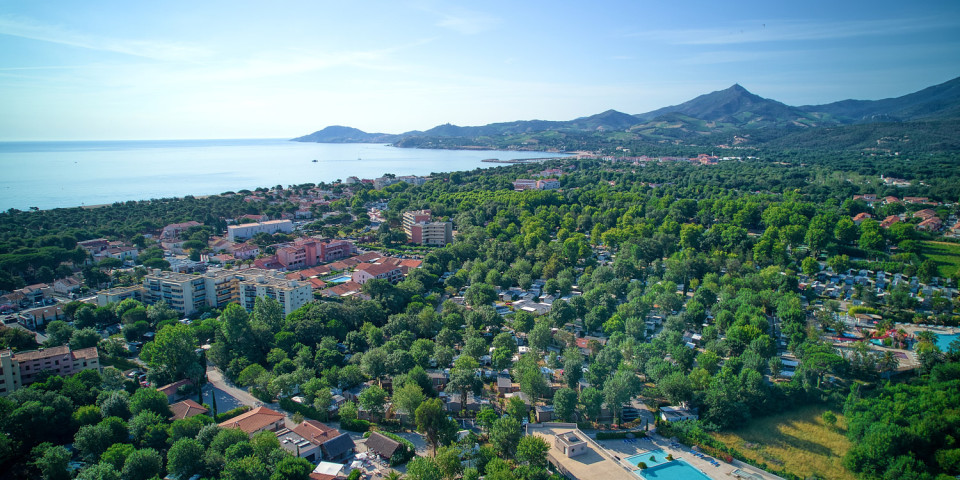 Stunning greenery on the edge of the Mediterranean sea
Are you looking for a campsite with direct access to the water?
A stay in the seaside resort of Argèles sur Mer gives you the chance to relax and enjoy time with friends and family. Holidays at the beach in Argèles sur Mer mean relaxing on golden sands, taking a dip in the warm waters of the Mediterranean while enjoying the backdrop of mountains and pine trees.
The long sandy beach has plenty of room to spread out and enjoy the warmth of the sun and the crystal clear sea. Backed by a vast pine forest, a stay in Argèles sur Mer in the Languedoc Roussillon combines a seaside holiday with the tranquillity of nature. Looking for adventure? Horse riding on the beach at sunset and along the Tech river is a unique experience.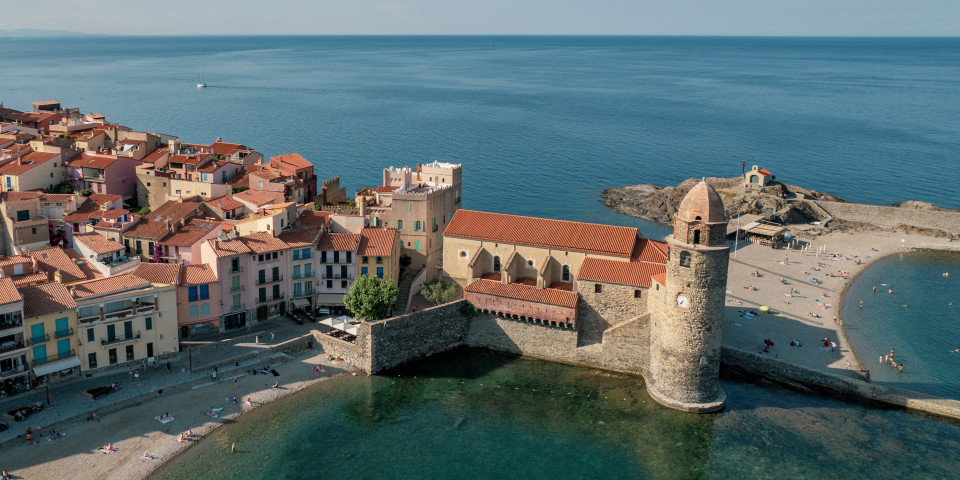 Explore the wide open spaces and spectacular views
Outdoor enthusiasts will love the idyllic natural parks within easy reach when camping in the Pyrénées-Orientales. From your campsite near Collioure, you can head inland to the nearby Albères mountains and walk for miles without seeing a soul. This unique region of southern France is the perfect location for a peaceful holiday in a relaxing environment.
Stop off at one of the sleepy little villages that lie in the heart of the Pyrénées-Orientales and take in the charm and local culture and enjoy life at a slower pace. This is a chance to practise your French and make friends with the locals, who'll always give you a warm welcome. Whether you're a seasoned hiker or prefer a gentle stroll, you'll find plenty of footpaths suitable for all levels within easy reach of your campsite at the foot of the Pyrenees.
Your comfortable campsite in Argèles sur Mer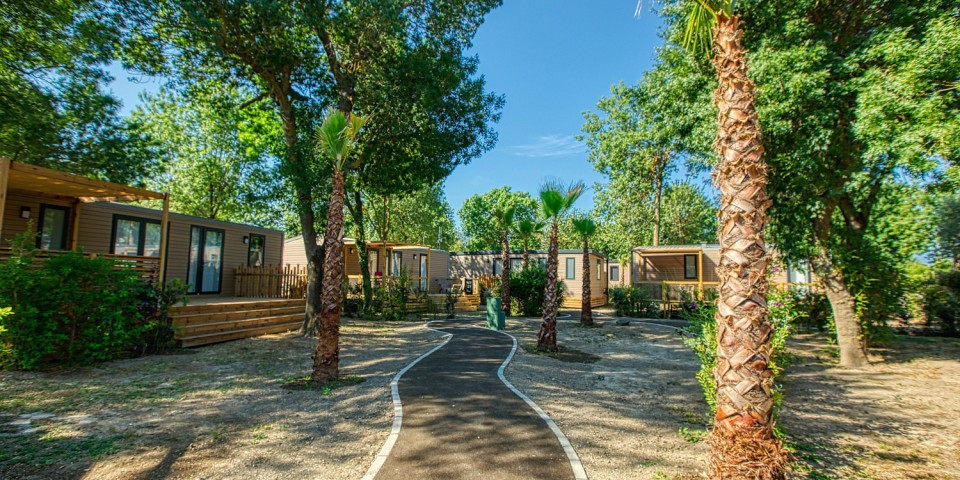 4-star camping by the sea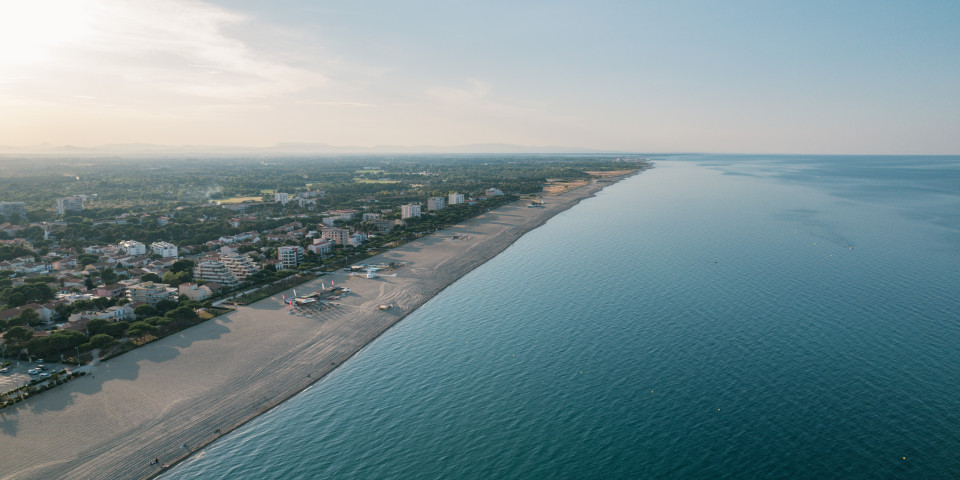 A campsite located in the heart of nature
Do you long to escape reality and recharge your batteries in a relaxing holiday location in the midst of nature? Welcome to family-friendly Argèles sur Mer! This Mediterranean campsite has everything you could need to make a family or group holiday perfect. From an easy walk into the town to a stroll in the scented pine forest and long walks on the beach, you won't want to return home!
Why not hire bikes and explore the local area on two wheels when you go camping in France? Discover the rural landscape at your own pace and stop off to take photos of the magnificent views along the way. Whether you prefer mountain biking or a leisurely ride, you'll find a vast network of cycle tracks threading through forests, vineyards and mountains. From easy family cycle routes to challenging mountain bike trails, an excursion by bike is the best way to discover this panoramic region.
Make your campsite in Argèles sur Mer a relaxing base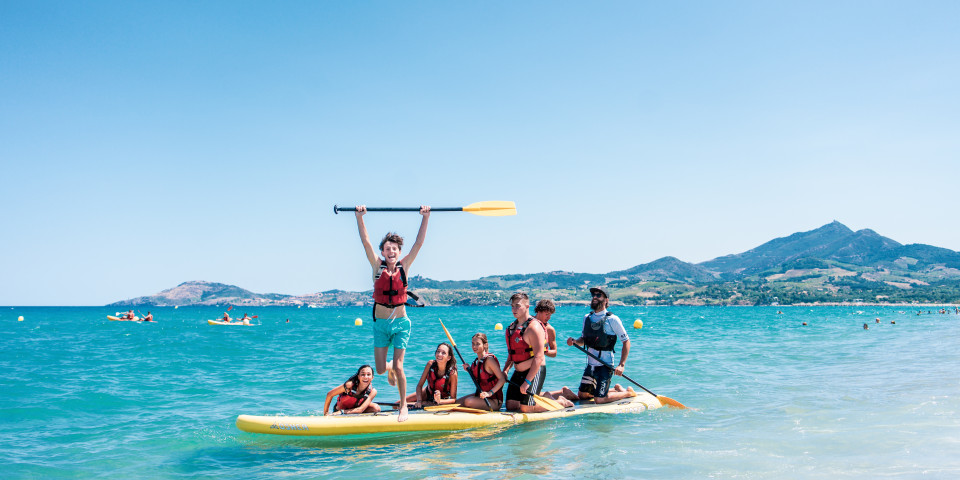 Discover local life at a peaceful pace
For a cultural day out, take a short trip from your campsite to the regional capital of Perpignan, with its narrow streets, shady squares and relaxed atmosphere. Offering a combination of French and Spanish culture, Perpignan, the former capital of Mallorca, boasts an amazing mix of history and architecture. If the kids aren't into culture, they'll be in safe hands at the campsite kids club for a couple of hours.
If you're a water sports fan, you won't be disappointed when you spend a 4-star camping holiday in Argèles sur Mer. From catamaran trips to snorkelling and kayaking, take part in your favourite water activity. If you love the serenity of fishing head for the River Tech and catch a fresh trout for supper. A cruise from Argèles Port is another way to see the spectacular mountain coastline, rocky coves and beaches from the water.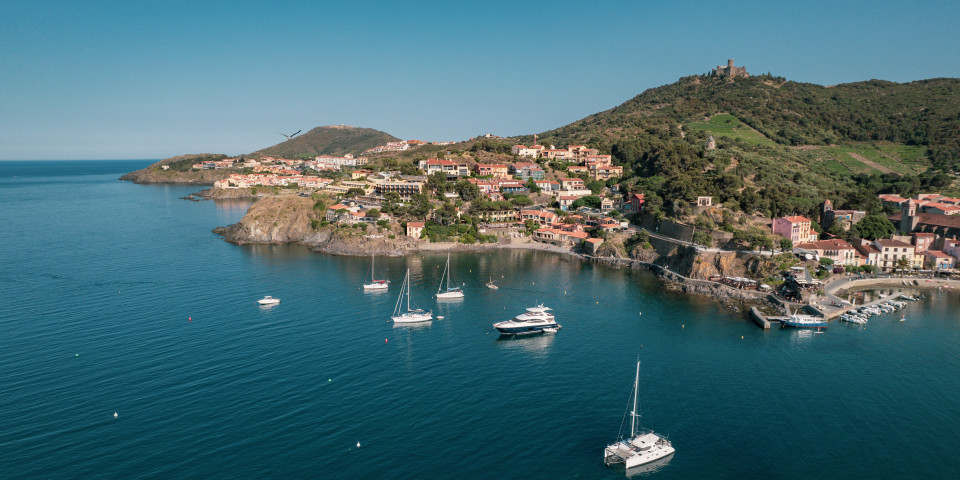 Try out French cuisine with a Spanish influence
From shopping at the local market to dining at one of the many bars and restaurants in Argèles sur Mer, you'll always find a delicious dish to try. The French are famous for their exquisite cuisine, whether warm fresh croissants, fresh seafood or Mediterranean dishes. Sample the local flavours and take the time to share a meal with family and friends before returning to your luxury campsite to plan the next day of activities.
When you choose a campsite close to Spain, you'll notice the region has a strong Catalan influence and you'll find plenty of restaurants serving delicacies such as tapas, mussels and aioli (garlic mayonnaise) and grilled tomato bread. For a light snack, stop off for churros (fried pastries) dipped in hot chocolate or a bowl of freshly made ice cream washed down with a refreshing glass of Sangria.
You get the best of both worlds when you book a camping holiday near Torreilles – all the comforts of home with the fun of a campsite by the water. Whether you want to try out glamping in a mobile home or pitch your tent under the stars, we promise the perfect escape for a dream camping holiday.
3 key points to remember :
Sunêlia campsites are ideal for families, groups and couples to spend valuable time together
Argèles sur Mer combines the fun of a seaside and nature holiday
A campsite holiday gives you quality time with family and friends