Campsite wifi
One of the best parts of a camping trip is getting away from it all and disconnecting from your busy daily life.
But there are times when it would be nice to have access to a reliable Wi-Fi network at your campsite.
All our Sunêlia luxury campsites offer free Wi-Fi, making staying connected simple whether you're at a campsite in the heart of nature or next to the beach.
Stay up to date with work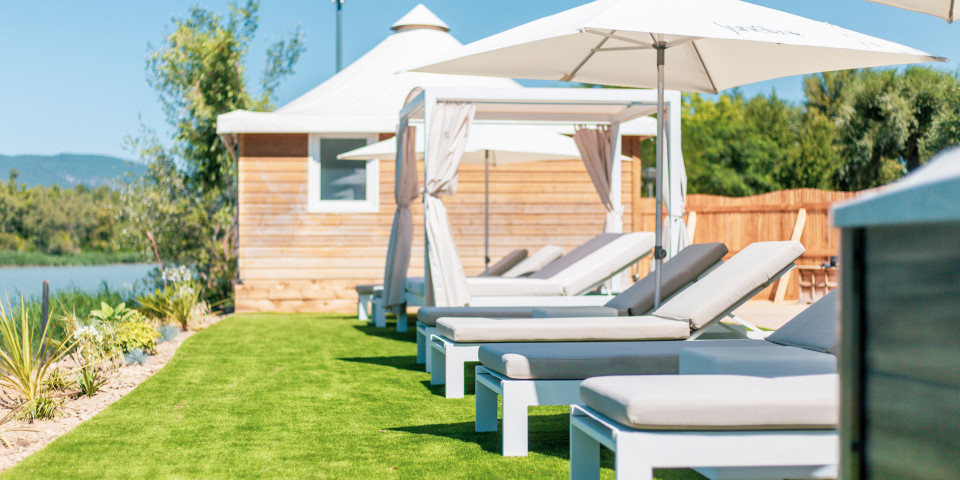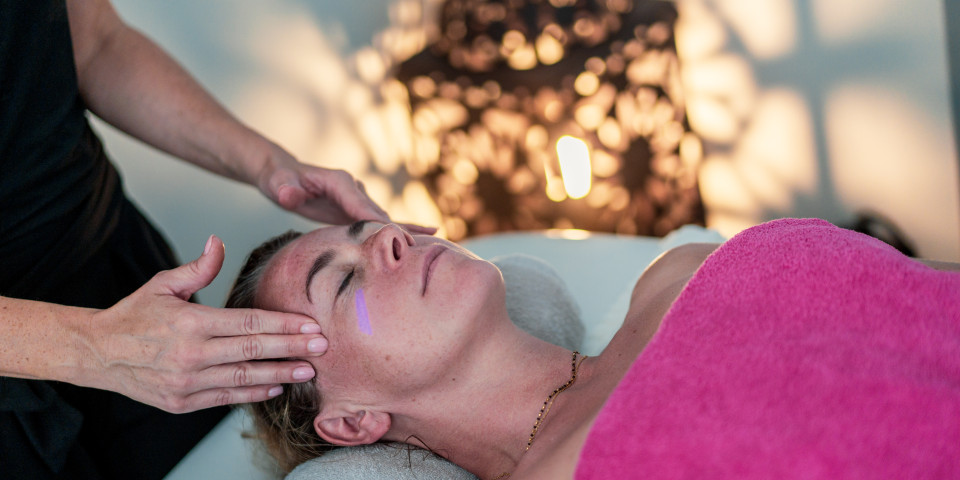 Check in when you need to
Many people work remotely or as self-employed, and being able to connect while on holiday means you can keep on top of what's going on.
Access to a Wi-Fi signal allows you to balance work with your dream campsite trip.
This takes the pressure off and keeps your employer or clients happy if you need to stay up-to-date when camping.
You can video call or message easily, knowing a visit to the campsite wellness centre afterwards will help you unwind.
Work from a location with a view
Connectivity in rural areas is easy these days thanks to signal boosters that speed up internet access wherever you are.
Even if you're in a region without broadband or fibre optic internet a satellite internet service allows you to stay in touch and download files fast.
You can set up your office on the terrace of your luxury mobile home and take a dip in the campsite swimming pool to recharge.
In remote locations, you'll be able to check your emails and will never miss an opportunity, especially if you work online.
Post pictures of your camping trip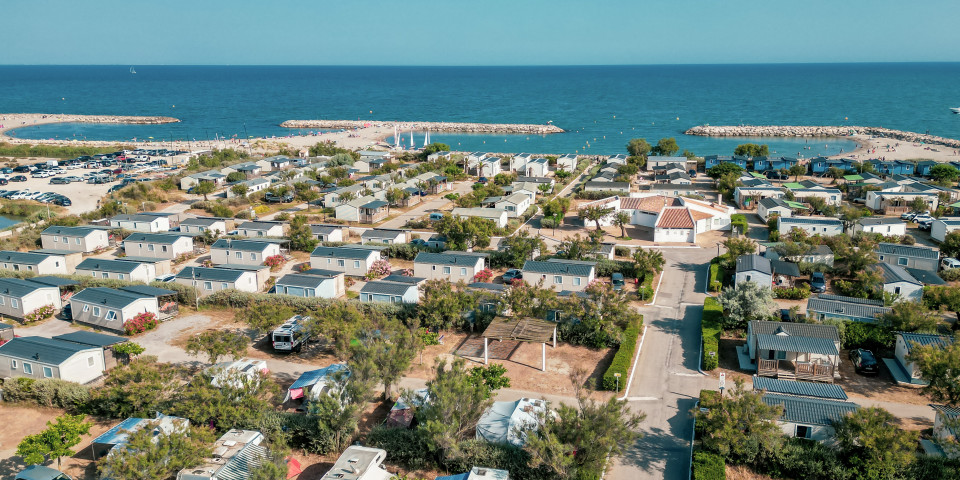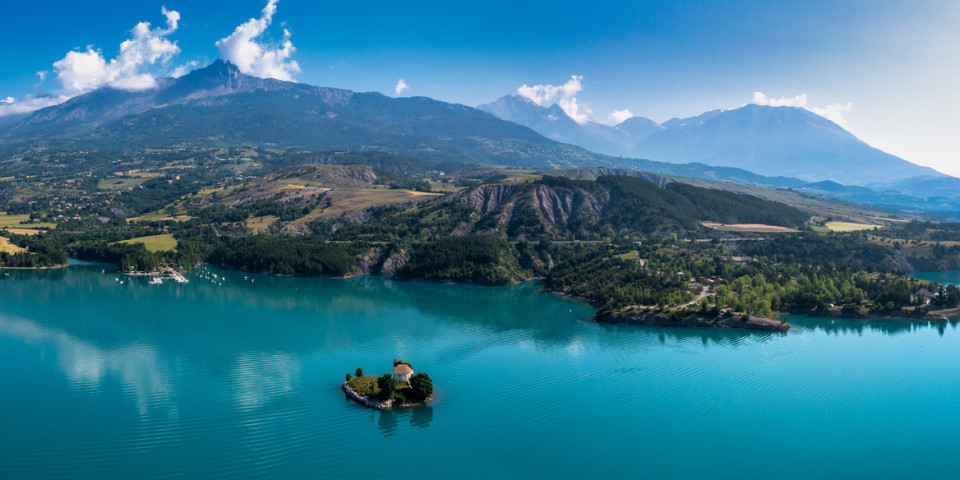 Share the amazing views around the campsite
Social media is a big part of our lives and is the perfect way to share your camping adventures with your followers.
Show everyone the fantastic gorge you've visited near your campsite in France or the mountain view from your campsite in Spain.
There's no need to worry about phone charges either. All you need to do is buy a local SIM card for the time you're away so you don´t get charged high roaming fees by your phone provider.
The campsite Wi-Fi will provide unlimited data, so the number of holiday videos you post won´t be restricted.
Keep everyone up to date with where you are
Camping Wi-Fi means you can show the grandparents what fun the kids are having at your campsite with direct access to the beach, kayaking at a lakeside campsite or their success taking part in the campsite sports activities.
Video calling is easy with an internet connection and allows you to share your glamping experience.
It may even inspire your friends to become part of the campsite club and join you next year if they're not sure where to go on holiday.
Wi-Fi makes planning leisure activities easy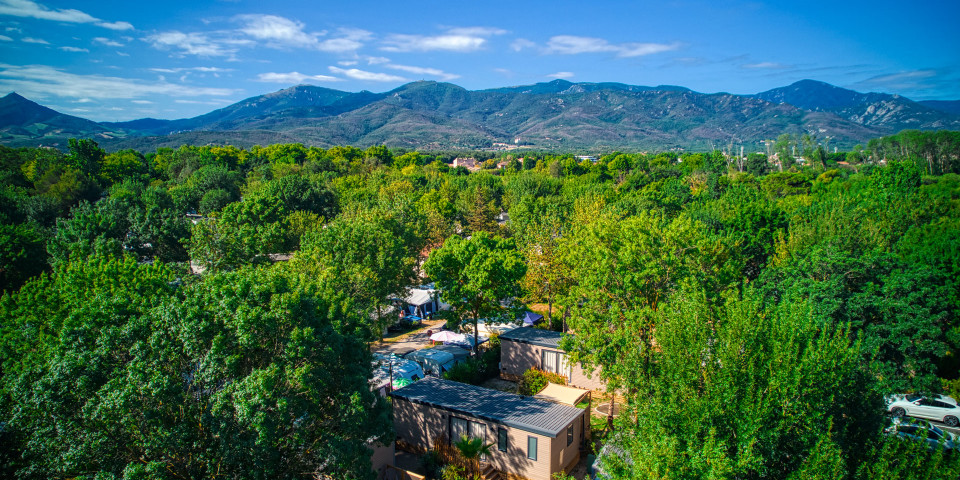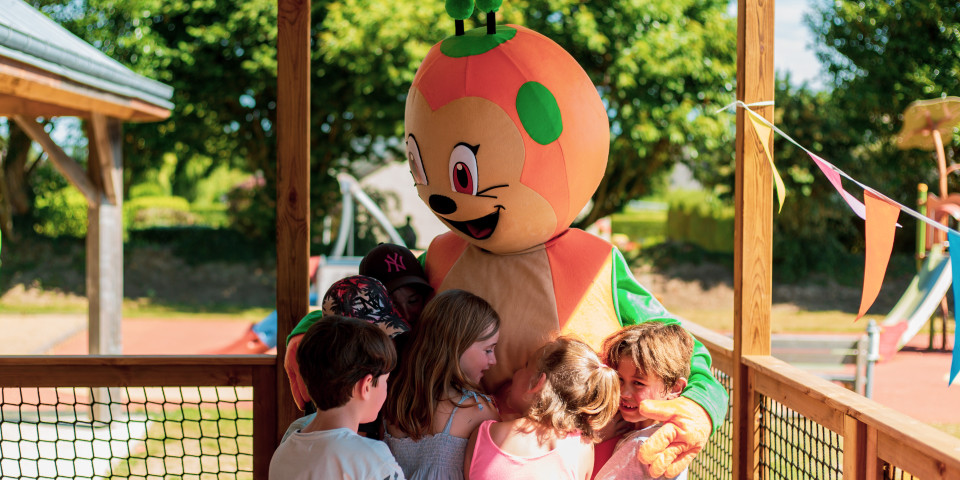 Don´t miss out on the local attractions
Whether you're camping on the Italian Riviera or have picked a campsite in the Netherlands visiting the local attractions is a must.
Using your smartphone to research where the best beaches or mountain trails are located saves a lot of time.
You can read online reviews of restaurants, find leisure activities such as horse riding or water sports and check out the shortest routes to travel by car to that remote mountain village you'd love to visit. All from the comfort of your quality campsite.
Keep the kids entertained and make time for yourself
Staying at a peaceful campsite means everyone taking time out to chill and relax. After a busy day at the campsite kids' club or on the beach sometimes it's good for children to watch a film and unwind.
This is also the opportunity for parents to spend quality time together on the 4-star or 5-star mobile home terrace, knowing the kids are happy.
Family camping is all about spending time together in beautiful surroundings and taking things at a slower pace.
Are you looking for a campsite with Wi-Fi? All Sunêlia campsites throughout Europe have free Wi-Fi access so you can work, relax and connect while enjoying the great outdoors and camping facilities.
3 key points to remember
You can still run your business or work remotely when you're on a camping holiday.
Camping with Wi-Fi means you could take a longer break.
Wi-Fi allows you to stay in touch with friends and family at home.