Camping Barcelona : book your break today
For a unique camping holiday that combines the countryside, beach and the opportunity to visit the enchanting city of Barcelona, choose a campsite on the Costa Brava.
With so much to do, from lazy days in the sea and walking in nature to sightseeing, you'll be spoilt for choice.
A magical holiday camping near Barcelona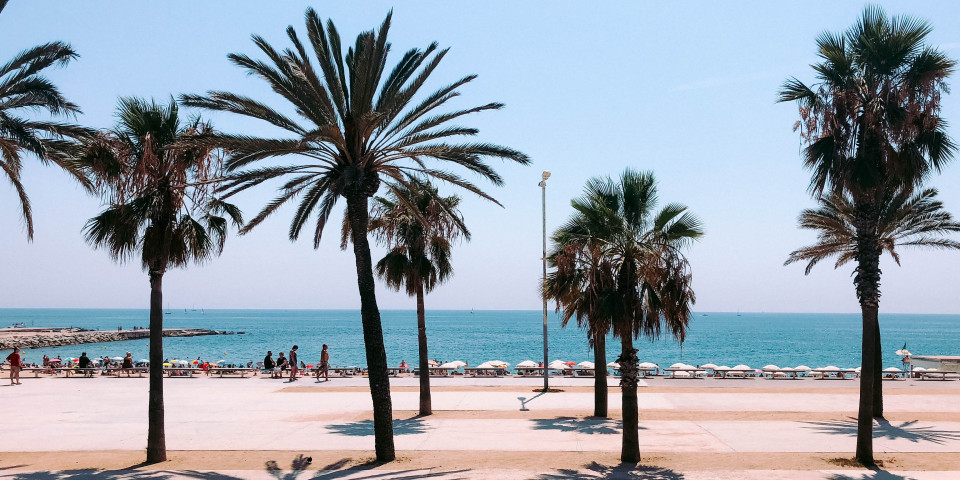 Camp on the shores of theMediterranean Sea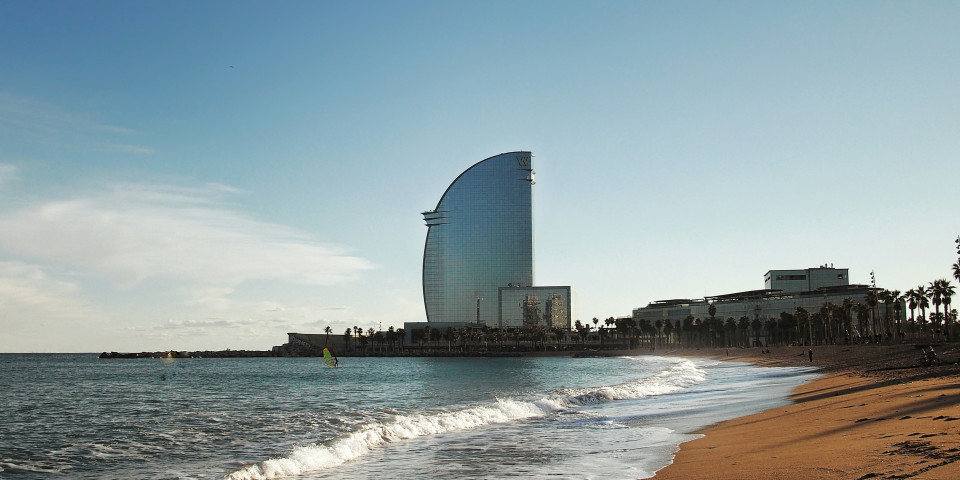 Golden sands on your doorstep
A Sunêlia Campsite in Spain offers the chance to relax and unwind in a beautiful landscape. A seaside campsite means you can forget the car and walk to the beach in minutes.
Start the day with a leisurely breakfast on your private terrace before heading for a fun-filled day at the beach splashing in the waves and topping up your tan.
If you want to forget the pressures of everyday life and wake up next to the sea, a camping trip to Sant Pere Pescador is the perfect solution.
This region is famous for the tiny salty anchovy fish, and what better way to try them than with a cool beer or a glass of crisp Spanish wine?
Camping around Barcelona combined with a countryside break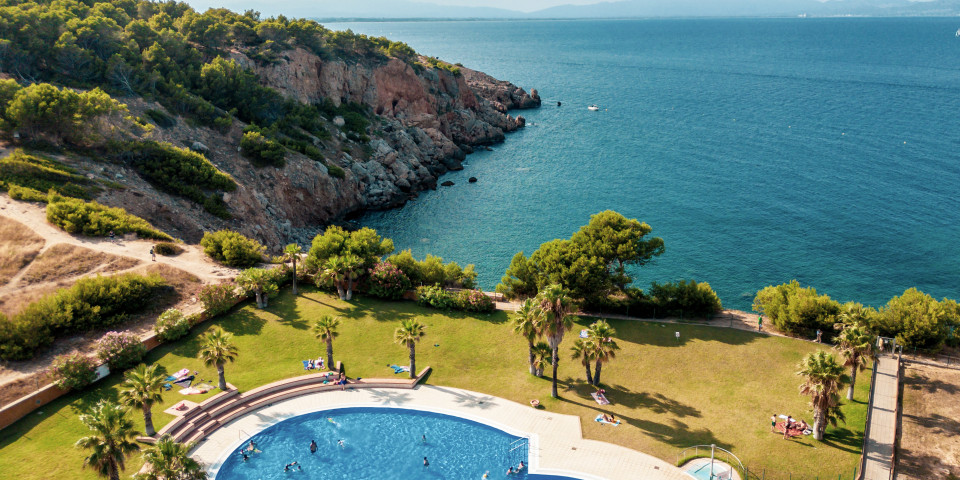 Explore the Costa Brava countryside
A Sunêlia camping holiday in nature means you've got time on your side to unwind and discover the sights of the unique region of Catalonia. If you've always wanted to try authentic Catalan cuisine take a trip inland and eat with the locals.
Why not hire a bike and take a tour on two wheels through the Aiguamolls de l'Empordà Natural Park?
Use your the camping Sunêlia Illa Mateua as a base to walk the many coastal footpaths in the region and take plenty of photographs as a memento of your Spanish camping holiday.
You'll also find some unforgettable hikes inland where you can experience the tranquillity of the Spanish countryside.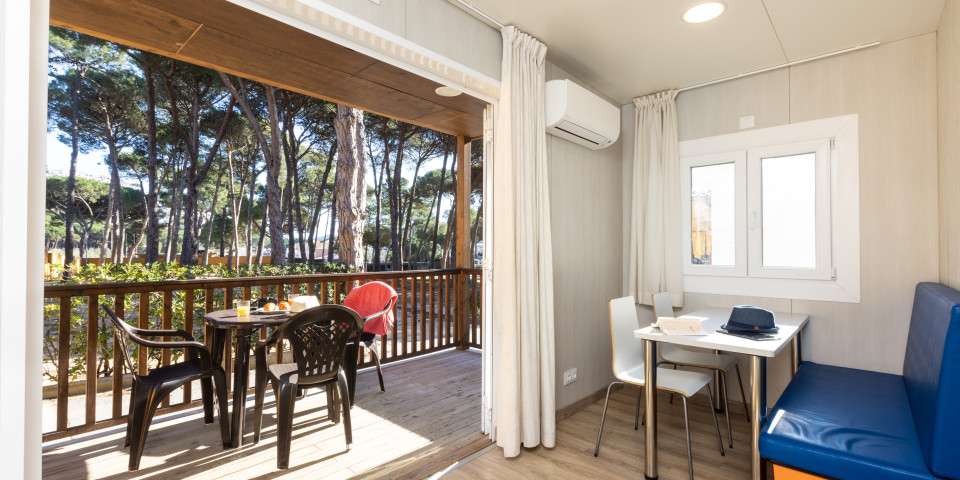 Make yourself comfortable in a 4-star mobile home
Make the most of your luxury campsite accommodation near Barcelona and enjoy the pool complexes, campsite activities for all ages and the privacy of your mobile home. What could be more relaxing than a cocktail on the terrace with the mountains in the background and gorgeous views from every window?
The Sunêlia campsites, located in Cadaques , on the Costa Brava gives you the flexibility to wake up when you want, eat when it suits you and enjoy a slower pace of life.
Kids will love the open spaces and freedom of the campsite whether they're hurtling down the water park slides or building sandcastles on the beach. The kids' club will also keep them entertained if you want a little grown-up time.
Barcelona camping – make family memories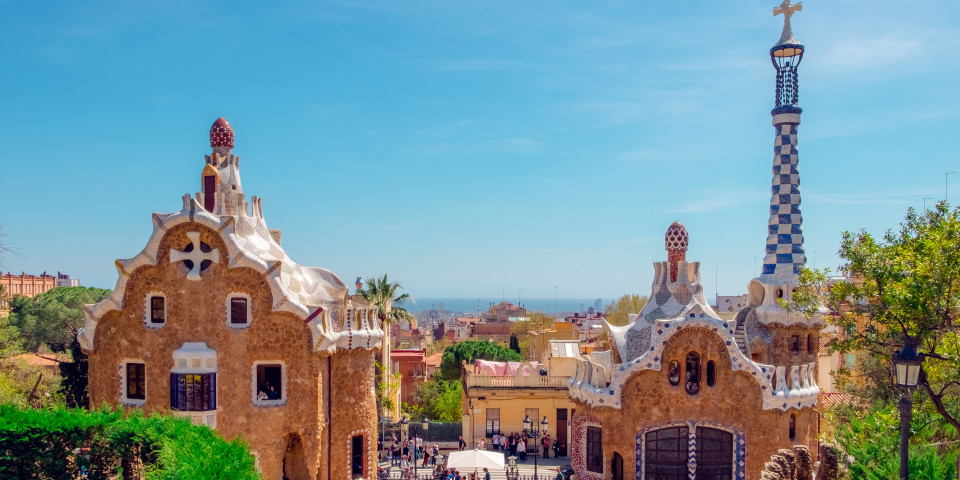 Do you love keeping busy on holiday?
A beachside camping holiday near Empuriabrava gives you the best of everything. You can visit the medieval city of Girona, walk for miles in the surrounding countryside and practise your favourite water sports.
Camping on the shores of the Mediterranean Sea is a great choice if you want an action-packed break with plenty of time to relax too.
If you love music and dance you'll enjoy taking part in one of our campsite dance classes. Or why not try an aqua aerobics class in one of the outdoor pools or a gym session to keep fit while you're on holiday?
Camping close to the sea gives you the chance to go sailing, paddleboarding or try your hand at surfing.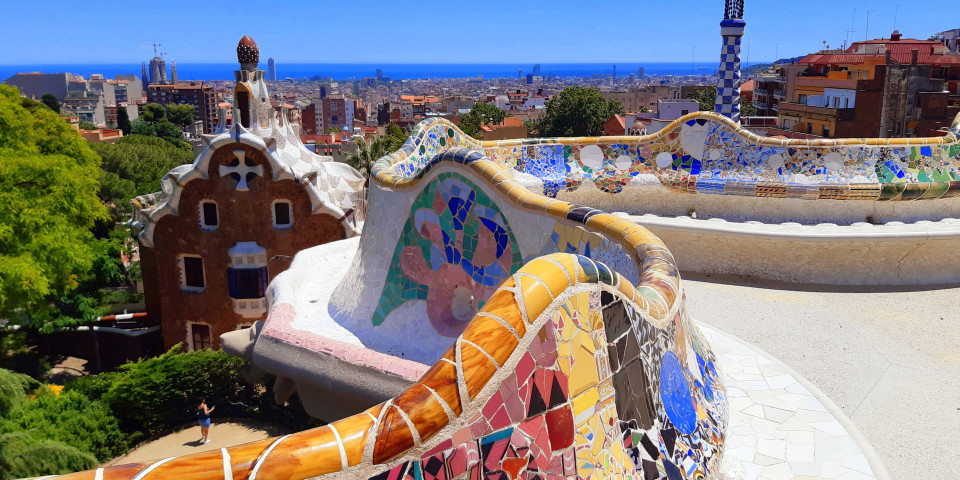 Barcelona – a unique part of Spain
No camping holiday on the Costa Brava is complete without a trip to the buzzing city of Barcelona.
From a stroll down the famous La Rambla to a visit to Barça's football ground and a stop at the iconic Sagrada Familia, discover Barcelona's many tourist attractions on your trip to Catalonia.
Barcelona is only just over an hour's drive from our Sunêlia 4-star campsites. You can break the journey at the pretty town of Malgrat de Mar where you'll find a long sandy beach and lots of restaurants.
Or you can leave the car at Empuribrava trainstation for a more relaxing journey. Take a cultural trip to Barcelona and tick it off your bucket list.
Why not give yourself and your family or friends something to look forward to this summer and start planning your camping holiday near Barcelona?
3 key points to remember
A camping holiday on the Costa Brava in summer guarantees plenty of sunshine.
Camping near a beach will allow you to leave your car behind. You will can explore the town on foot.
The Costa Brava is full of unspoilt beaches and countryside.