Water Fun at



Sunêlia La Source
Why not spend your holidays in the Aveyron region where you can enjoy a wonderful water park ?
Outdoor pool, paddling pool, slide and Aqua Park inflatables, take some time out for yourself at Sunêlia La Source campsite.

Our waterpark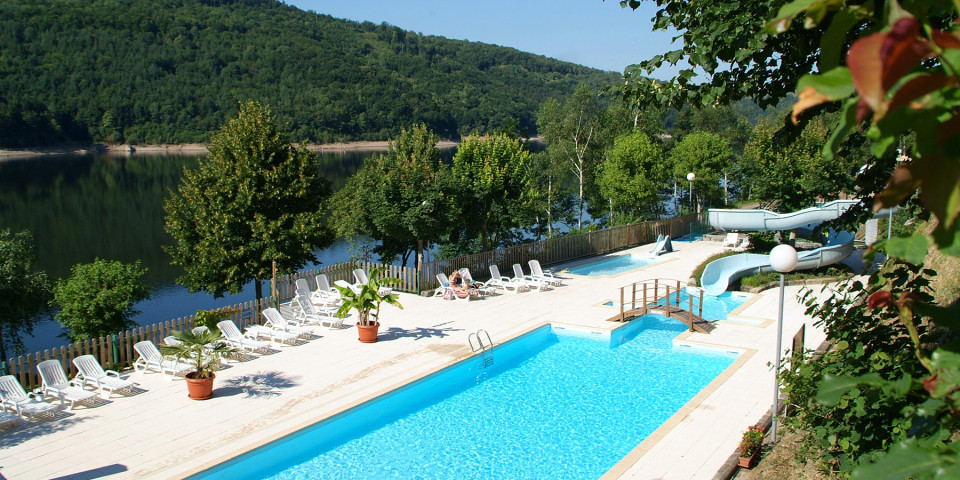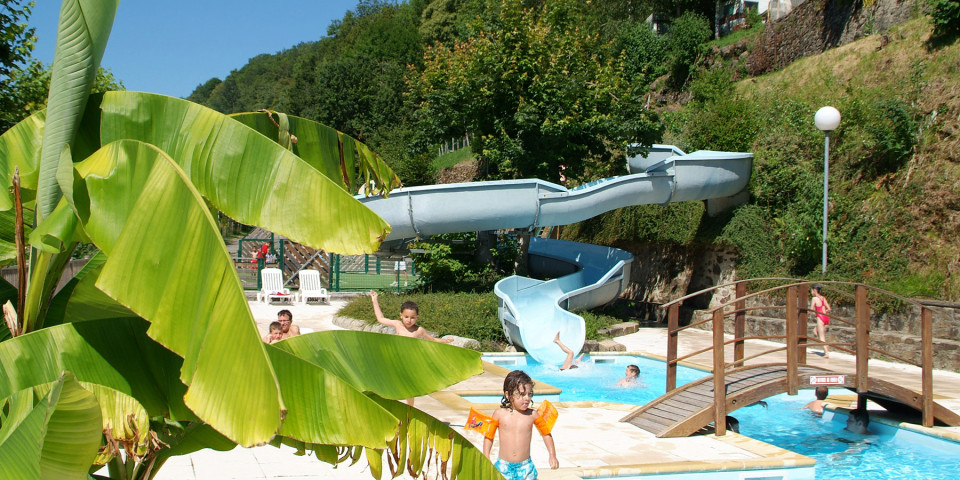 Outdoor pool: swimming in stunning surroundings
Opening mid-June to mid-September
On the shore of the Sarrans lake, surrounded by the Aveyron valley landscape, experience the wonderful outdoor pool at the Sunêlia La Source campsite. In a sunny, safe location, suitable for all ages, the large 130 m² pool is perfect for enjoying quality time while you're on holiday in the Occitanie region.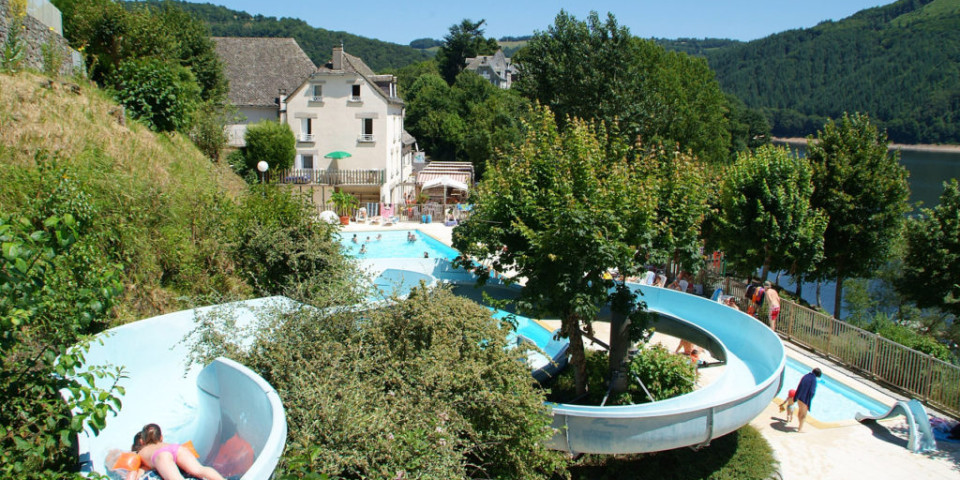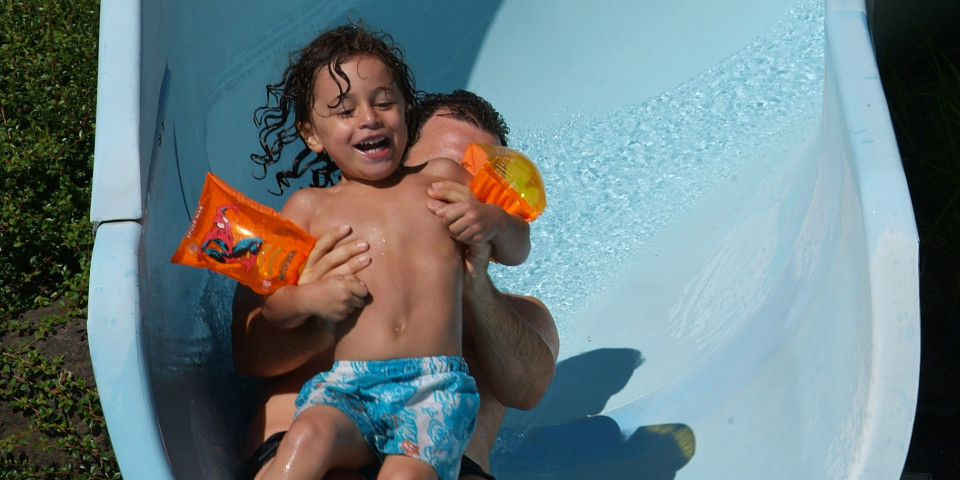 The paddling pool and big slide
Opening mid-June to mid-September
15 m² outdoor paddling pool and 40 m slide
In the heart of the water park, kids and teenagers will enjoy thrills and spills. Featuring a padding pool and a large 40 metre-long water slide, there's something for everyone.
Want to relax? Keep an eye on the children while relaxing on the loungers provided around the water park. Carefree holidays for all the family.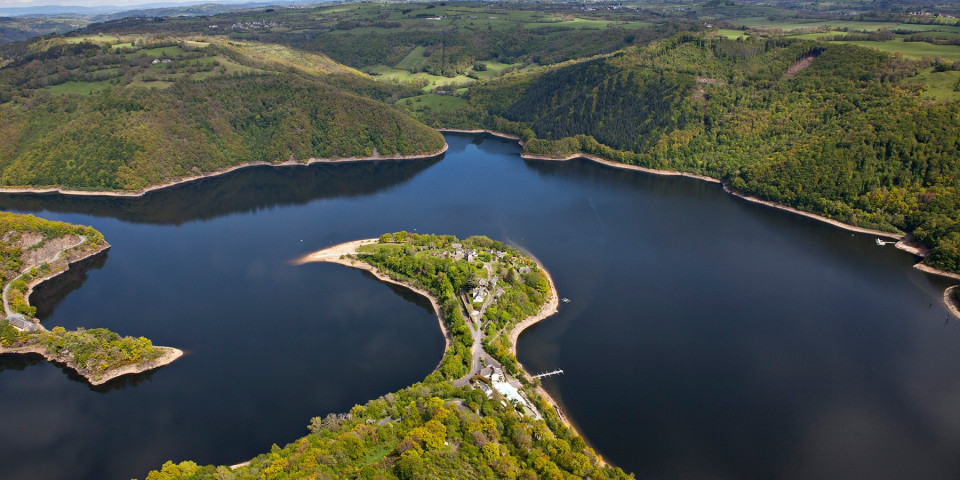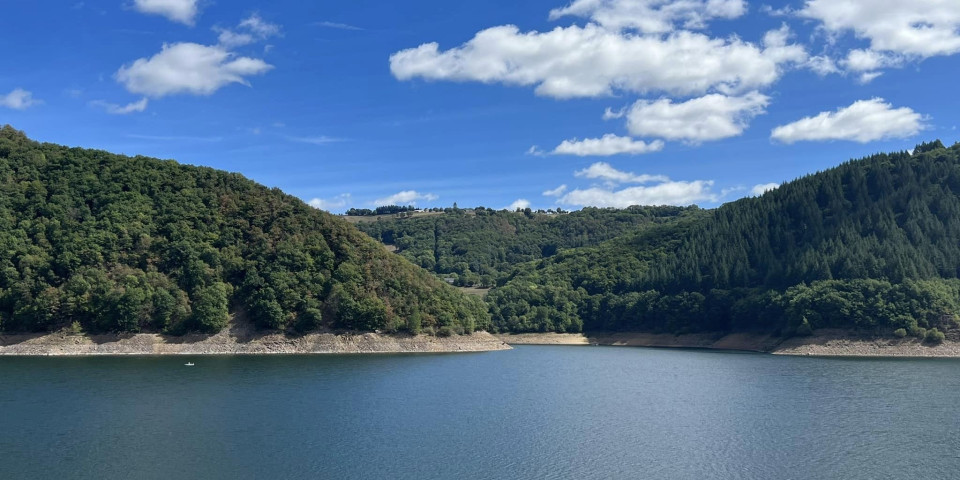 The beach at Sarrans lake
Just a five-minute walk from the Sunêlia La Source campsite, discover a beach where you can get away from it all. With wooded hillsides all around the lake, take a break and enjoy the natural scenery.
The Peninsula beach is open to the public and easily accessible to campsite residents. With a supervised bathing area, you have everything you need for a wonderful holiday in the Aveyron region.
A little tip: remember to pack your swimming shoes for an even better swimming experience.