Bar and restaurant L'Hippocampe
Restaurant on the


Sunêlia L'Hippocampe campsite
Do you fancy a ready-made meal? Or maybe an ice cream? Are you dreaming about a refreshing break by the pool?
Sunêlia L'Hippocampe has a range of food outlets, each one even more appealing than the last (restaurant, snack bar, bakery-grocery store and bar) to cater for everyone's tastes.
Restaurant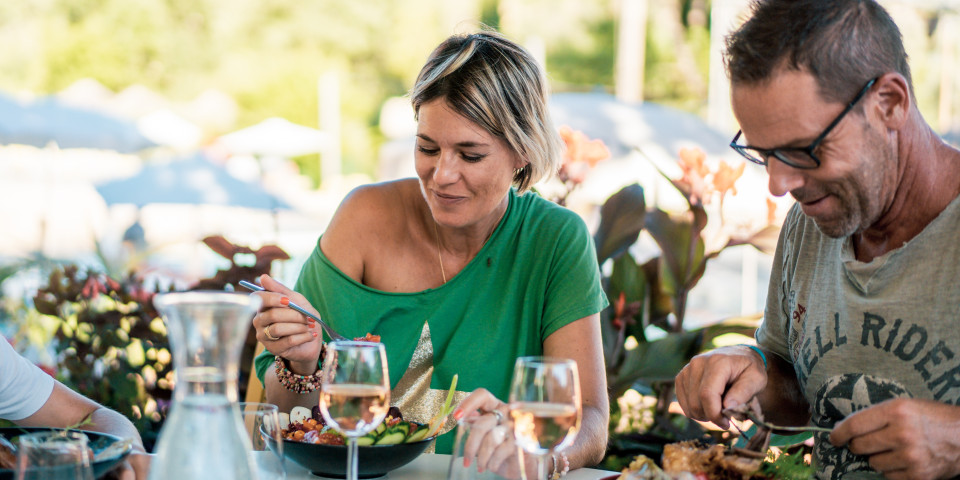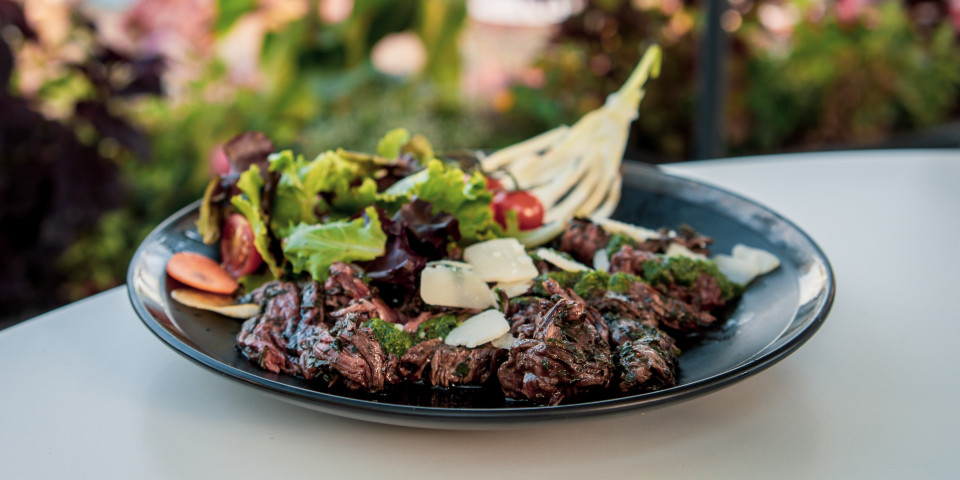 Le Micocoulier: Provençal cuisine and summer delights
Open daily in July and August, 6 days a week from the end of April to mid-September
6:30pm to 9:30pm on weekdays and 12pm to 2pm and 6:30pm to 9:30pm at the weekend
Lunch and dinner service – take-away – breakfast and half-board packages
Let's eat! Open every day in July and August, Le Micocoulier welcomes you for lunchtimes and in the evenings, serving mouth-watering dishes! Out on the terrace by the pool or inside the restaurant, come and taste the delicious meals concocted by our chef.
Lulled by the soothing sound of the cicadas, enjoy this traditional, hearty cuisine that France is so famous for. Discover some Provençal flavours by ordering the restaurant's speciality dishes, served à la carte.
As part of your half-board package or à la carte, try our mushroom risotto with rocket pesto and parmesan tuile, savour our caramelised lamb shank with Provençal flavours, served with seasonal vegetables and gratin dauphinois or opt for the chef's cheeseburger.
Bookings to be made at the restaurant directly
Bar and Snack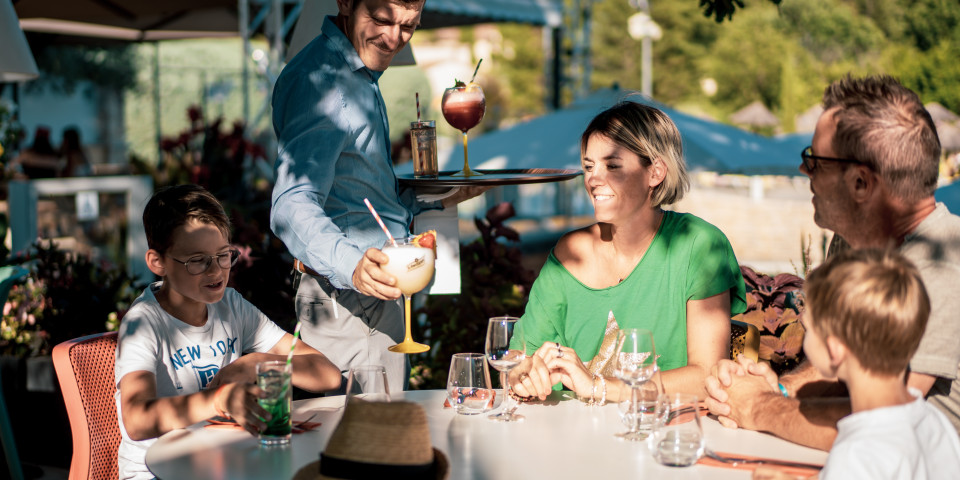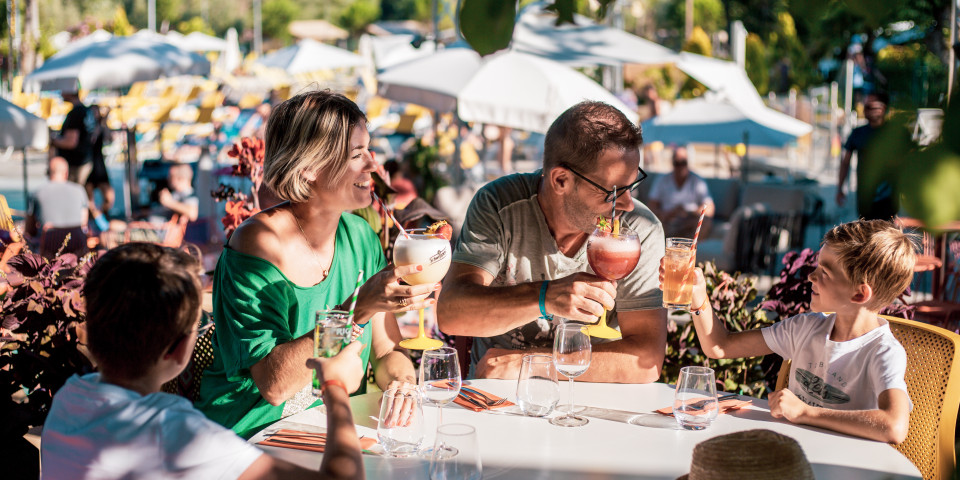 Quench your thirst at the Le Micocoulier bar
Open daily in July and August, 6 days a week from the end of April to mid-September
2pm-10pm in the low season, 11am-11pm in the peak season
After an action-packed day, what could be better than relaxing with friends and enjoying a refreshing drink?
Surrounded by trees and flowers, enjoy a gourmet treat with your loved ones while enjoying a breath-taking view of the pool complex and the hills surrounding the campsite.
TheLe Micocoulier bar is the perfect place to meet and relax at any time of day.
Come and take a seat in the armchairs out on the terrace next to the restaurant and breathe in the sweet scent of flowers as you soak in the warm sun streaming through the pine trees.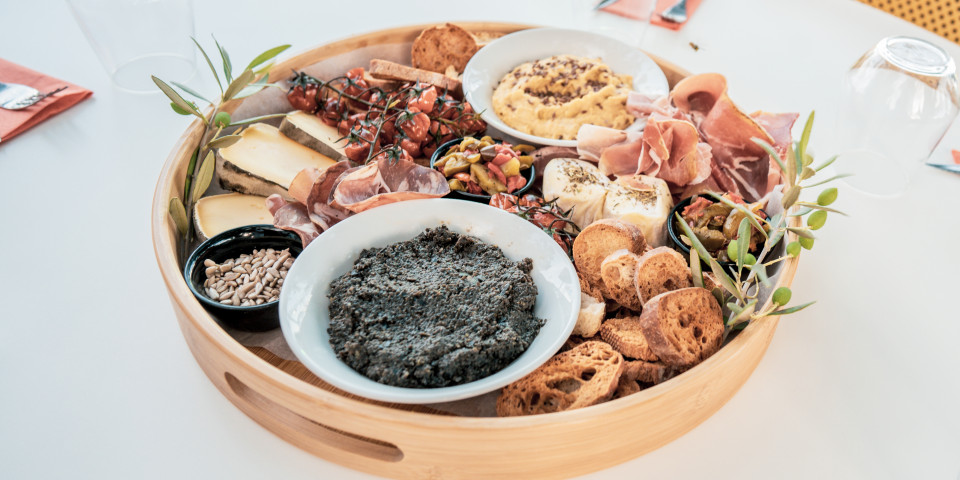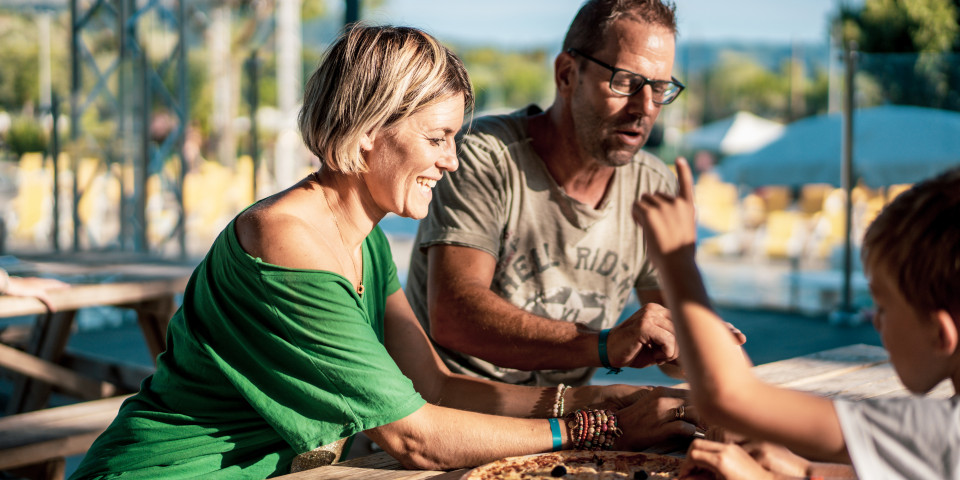 Hippo'croq: take-away snack bar in Provence
Open every day in July and August (closed in the low season)
When you're on holiday, you deserve a treat! Leave the cooking to someone else for a change and order some snacks from L'Hippo'croq.
Take a break from the swimming pool to choose from the burgers, pizzas, mixed salads, wraps, nuggets, croque monsieurs and roast chickens or treat yourselves when you come back from hiking in the surrounding fields of Provence. Brighten up your evenings by ordering mussels and chips or paella on the special themed evenings, either to eat in or take-away. There is something for everyone!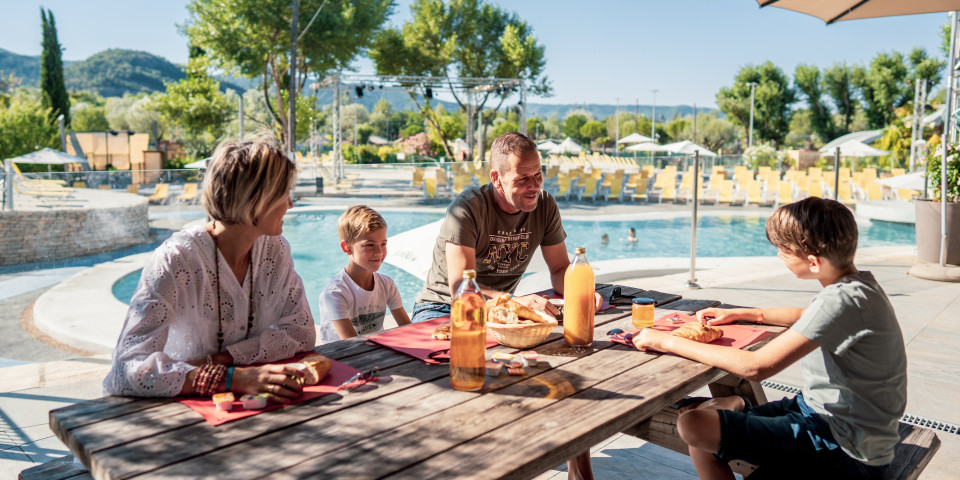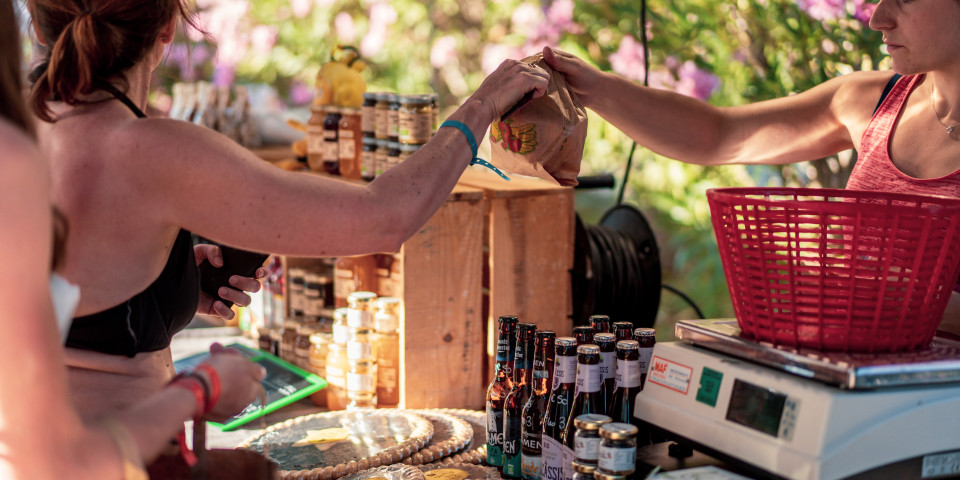 La Petite Boutique: your grocery store with bakery
Open every day in July and August (closed in the low season)
Every day in the peak season you can come and pick up some fresh bread and pastries, delivered by our local baker to La Petite Boutique.
As well as all the daily essentials and local products, you can also buy gourmet souvenirs from the delicatessen (tapenade, nougat, honey, etc.), summer jewellery or beach clothing (sarong, caps, hats, ankle bracelets).