Restaurant Empuriabrava - Come and eat at the Rubina Resort campsite!
Restaurant on the


Sunêlia Rubina Resort campsite
The welcoming and family-friendly Sunêlia Rubina Resort invites you to come to the 2 bar and restaurant areas at the centre of the campsite, any time of day.
Take a seat on the shaded outdoor terrace and sample the international cuisine of the restaurant Takeaway. Enjoy a refreshing break and some delicious tapas by the swimming pool. For any daily essentials you might need, go to the campsite's grocery store/supermarket.
Restaurant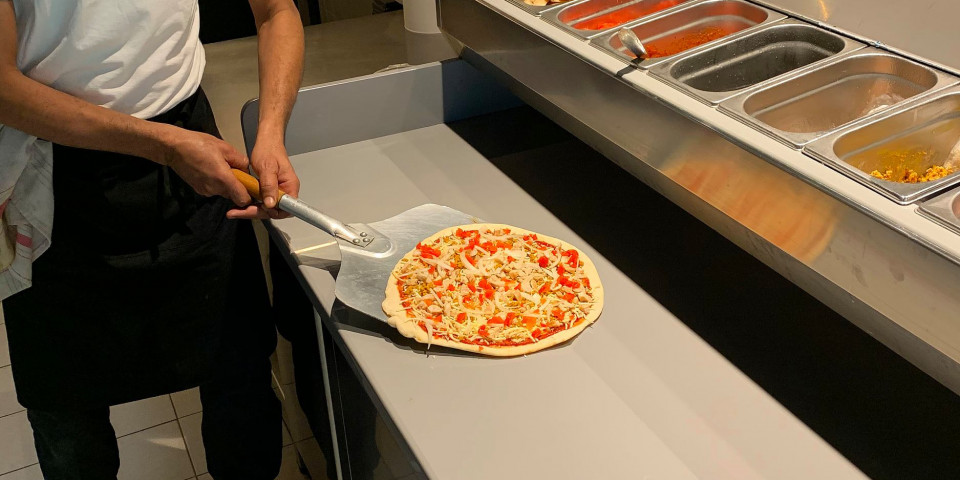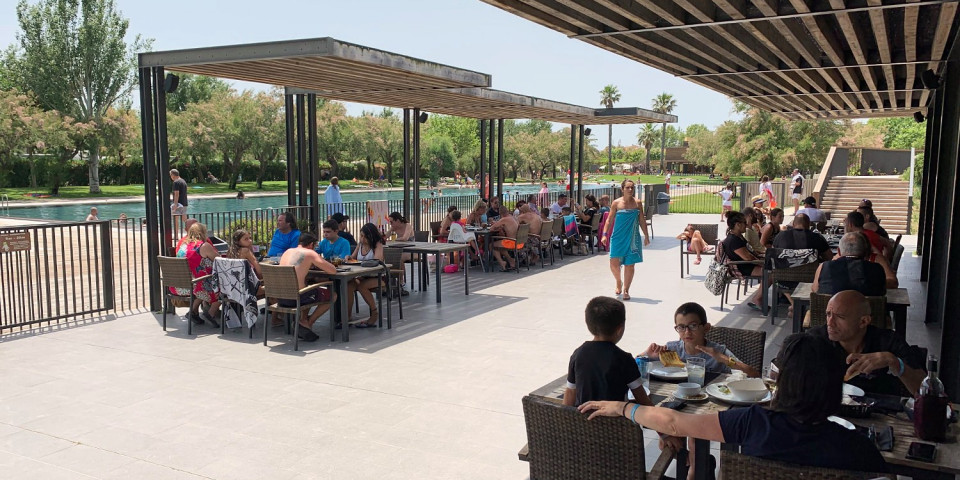 Restaurant Takeaway: quick and delicious international cuisine
Open daily from April to mid-October
8am-10pm in the low season, 8am-midnight in the peak season
Open every day during the campsite opening period, the campsite restaurant welcomes you at lunchtimes and in the evenings. From breakfast until late evening while the shows are on, come and treat yourselves during your holiday in Catalonia!
Seated on the outdoor terrace, enjoy the simple, quick dishes in a warm and welcoming atmosphere. Sample the delicious salads, range of tapas including fried calamari or chicken croquettes, and of course cuttlefish grilled on the plancha.
Call the restaurant on (+34) 972450507
Bar and grocery store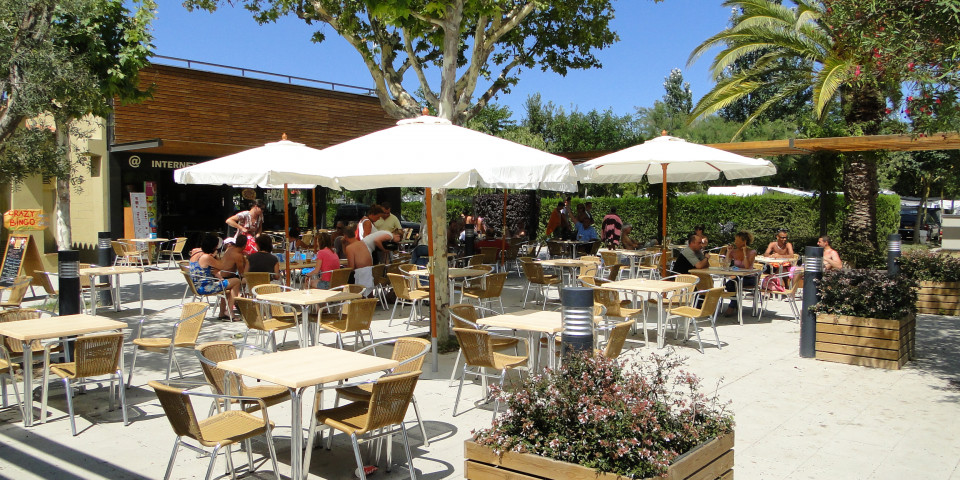 Quench your thirst at the Pool Restaurant
Open every day in July and August
The Pool Restaurant is the ideal place for a refreshing break on the shaded terrace, to sip some orange soda or iced tea between two sessions in the pool.
On this campsite by the beach, spend some quality time as a family in a relaxing, summer atmosphere. On summer evenings, come to the musical shows and watch them as a family while enjoying a cocktail or plate of tapas.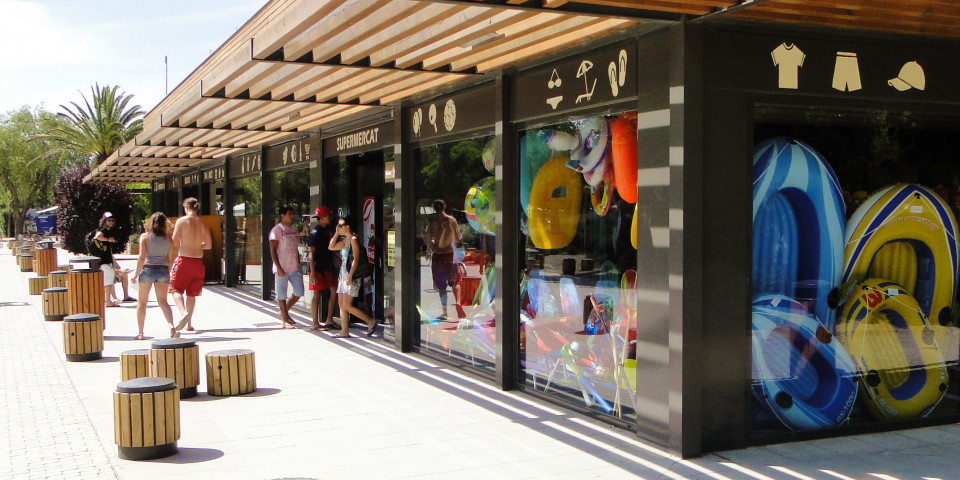 Grocery store-supermarket
Open daily from April to mid-October
Open daily from April to October. Find all your daily essentials on your 4-star campsite (drinks, milk, yoghurts, frozen goods, tinned items, etc.)
You can also make the most of the bakery corner: fresh bread and pastries made on-site.
Our Recommendations in the Surrounding Area